Inquiring minds want to know why we too should befriend -Meatavore-!
Did you remember to explain why your friend is awesome?
Want to tell the world what you love about -Meatavore-? You need to log in or join our community, first! It's fast, free and easy.
-Meatavore-


Gender: Female
Birthday: December 10
S
T
A
T
U
S
I'm living on my XBOX and my phone, so I'm most likely available!
"Society wants to believe it can identify

evil

people, or

bad

or

harmful

people, but it's not practical. There are no stereotypes."



-

T

E

D

B

U

N

D

Y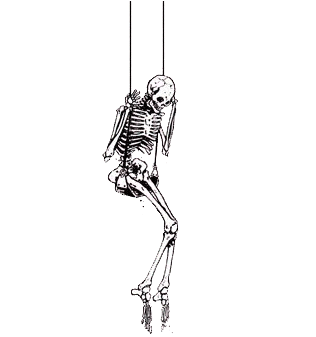 » About Me «
My name is Izzy, short for Isobel, but don't call me that cause people only call me that when I'm in trouble so pls
I'm 14 years of age oof
I am a fem ale
I have a naturally light-skinned complexion plus a shit ton of acne. But, hey, I'm good at applying concealer so no worries
I have brown, curly, and thick hair, though I like to die the tips wacky colors every now and then
My eye color is all over the place. Half the time, they're like brueen or something
I'm average weight right now, weighing in at 104lbs
I'm 5'1, so about average for my age
I'm pretty awkward around new people, but once I've warmed up to you, I'm like a 24/7 foghorn. I'm super excitable and loud, and pretty much always playing Fortnite because it's an anger-release and did I mention I'm awkard around new people because boy howdy
» Extra Info «
I've just given up on sexuality at this point and deemed myself bi-something. I don't care enough to delve deeper into the subject, but I'm like 90% straight
I'm agnostic, which means I'm unsure if there is a God or not, but I don't dwell on it or anything
I'm obsessed with diseases and disorders. Like, actually, I could talk about them for hours, especially disorders and diseases that are particularly gruesome or not-well-known
I reallyreally like egg noodles
The only cheese I'll eat is provolone
The only fish I've eaten in the span of 10 years is shrimp
I lovelovelove anything that has to do with Boyxboy and I bet I've read/watched more of it than Satan, himself. I've got quite the collection.
My favorite color changes a lot, but I really like pastel colors, especially pink and purple.
My favorite genres of music are Alternative, Electropop, and Indie, though some pop is somewhere up there as well.
I love the horror genre. I haven't seen many movies, but name a game, I've probably seen a playthrough of it at some point.
My mental health is all over the place but here's a rundown: I've been told I have either ADHD or ADD by my former therapist/psychiatrist but he never specified which one || I was diagosed with OCD when I was 10 || I was diagnosed with anorexia, but it has become more EDNOS-like || My first therapist told me I have a high chance of having BPD and my second one told me I did, so I just go along with saying I have it
I have a morbid fascination with gore
My worst fear is being forgotten, ignored, or forgetting everyone/everything I know. Leaving it on a good note, here
» My Interests «

TV/Youtube Shows - Yandere High, Gravity Falls, Mighty Med, Ghost Adventures, Camp Camp, Scare Pewdiepie, Red Band Society, 90 Day Fiancé
Anime/Manga - Mirai Nikki (Future Diary), Tight Rope OVA, DRAMAtical Murder (Dmmd), Sword Art Online (SAO), Free!, 50% Off, Killing Stalking, Finder, Diabolik Lovers, Hetalia, Raising a Bat, Blood Bank, Alice in Adultland, and Boku No Pico
Movies - Chicago, The Adventures of Sharkboy and Lavagirl, Contagion, Outbreak, The Day After Tomorrow, Aladdin, Anastasia, Split, 47 Meters Down, The Princess Bride, The Conjuring, Lights Out (2016), Kicking and Screaming, and Annie (2014)
Games - Outlast, Outlast Whistleblower, Outlast 2, Fortnite, The Sims 4, No Mans Sky, Bendy and the Ink Machine, Emily Wants To Play, Garry's Mod, Five Nights At Freddy's (FNAF), Hello Neighbor, Welcome to the Game, Rides With Strangers, Hand Simulator, Keep Talking and Nobody Explodes, GTA V, Silent Hills PT, Minecraft, Gone Home, DRAMAtical Murder (Dmmd), That Dragon: Cancer and Yandere Simulator
Books - PJO Series, HoO Series, Harry Potter Series, Wolves of Mercy Falls Series, Asylum Novels, Point Last Seen Series, Artemis Fowl Series, and Paranormal (Genre)
Characters - Miles Upshur (Outlast), Eddie Gluskin (Outlast), Richard "Rick" Trager (Outlast), Golden Freddy (FNAF), Akise Aru (Mirai Nikki), Juuzou Suzuya (Tokyo Ghoul), Jordan Lipcott (Asylum Novels), Yandere-Kun (Yandere Simulator), Jim Macken/Alois Trancy (Black Butler), Kirito (SAO), Nico di Angelo (PJO/HoO), Scorpius Malfoy (HP), Regulus Black (HP), Nick Walker (Point Last Seen), Levi Ackerman (Attack On Titan), Aoba Seragaki (Dmmd), Koujaku (Dmmd), Jordi Palacios (RBS), Emma Chota (RBS), Leo Roth (RBS) Dash Hosney (RBS), and Bill Cipher (Gravity Falls)
Youtubers - (Major) - CrankGameplays, SkyDoesMinecraft/Adam, AdamVSGaming, Markiplier, GameTheory, Joey Graceffa, Shane Dawson, Sci-Show, Sci-Show Psych, CrashCourse, Strange Mysteries, Mr. Nightmare, Let's Read!, and Hybrid Librarian
Artists/Bands - Get Scared, The Ready Set, Melanie Martinez, Halsey, Troye Sivan, Jeffree Star, AshestoAshesJC, Netnobody, The Neighborhood, Marina and the Diamonds, Maria Mena, Billie Eilish, Twenty One Pilots, Ariana Grande, Britney Spears, Lady GaGa, Anti-Nightcore (Genre), and Nightcore (Genre)

» RP Info «
I am very shy when it comes to RP-ing with new people and it will take me a while to warm up to you, so starting with a friendly OOC chat would help!
I usually only RP in a modern time period. As for the plot, I'm alright with anything, really, as long as it's not something I know nothing about.
Genre-wise, the RP genre's that I am most comfortable with are are romance, psychological, modern, and slice-of-life. Fantasy is sometimes okay, but only if it's fantasy within my interests (Ex. Harry Potter, Percy Jackson). I literally can not do combat or adventure though, no matter how hard I try.
Most of my characters have a little-bit of a sad element to them. I will never turn it into a sob-story, though, and acutely dislike it whenever people do that with their characters.
Swearing and foul language are perfectly okay with me, and I tend to accompany them in my RP's fairly often. Please inform me if you do not like that sort of thing, and I will refrain from using such language.
Depressing elements, such as references to self-harm, self-harm, suicide, and mental health problems are alright with me, as long as you don't make your character's problems a sob-story like I said before.
Age-wise, I can usually adapt my characters from 8-23, depending on the type of RP we're doing.
I can usually adapt my characters to any setting or genre, as long as it's within my interests (mOdErN).
I tend to get bored with RP's very easily, and come up with new ones. If you ever want to start a new RP, just ask, and if I have inspiration I will most likely say yes.
I do not tolerate other characters controlling mine, or people telling me how my characters should react. It gets real old, real fast.
Do not under any circumstances kill off my characters unless you have my consent. DoNt Do ThAt, ThAt'S nOt CoOl, MaN.
I do not tolerate godmodding, or making your character all-powerful. If you do so, I will most likely stop responding, so just don't.
During an RP, if I want to quit, I will probably stop responding. For the fear of saying something hurtful, I try to avoid confrontation, which is a really cowardly thing to do, so I apologize.
» Quotes «