Inquiring minds want to know why we too should befriend CatNoLastName!
Did you remember to explain why your friend is awesome?
Want to tell the world what you love about CatNoLastName? You need to log in or join our community, first! It's fast, free and easy.
CatNoLastName







Gender: Transgender Person
Age: 22
Birthday: February 28
I am back and doing okay again thank you for your patience
I was gone alot longer than inteded but im doing okay now! i hope you will be understanding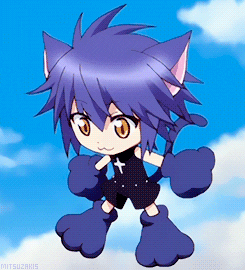 Status: Here! But sparsely. I can log in once a day minimum! I try to get out at least 1 reply to each person each day. But my schedule is crazy now.
i am free:
Mon/Wed 6pm-10pm
Tues/thur 8pm-10pm
Fri 4pm-11pm
Sat/sun All day but these are also my homework days and i nap alot because on weekdays im up at 6am
As of feb. 4 i will be

MUCH

more available as i will be starting my truck driving career and wont give 2 hecks about my extra classes.
roleplays
:
6
Somewhat open to more, i especially appreciate those who reply once a day. Though with my new schedule im more scarce.
who am i?
You may call me
C
a
t
,
K
i
t
t
y
, (character name), im not picky!
though.....
i prefer cat/kitty
personal info

I am trans* and genderfluid, i prefer They/Them if you dont mind.
I am pansexual
I currently have a male mate who i love dearly and puts up with my rp/smut addiction
I own 1 cat named Maab
My characters are usually submissive gay males, or on occasions submissive females, i've started branching out slowly. My favorite thing to play is Cat-boy characters, (or anything with extra limbs) the added expressivity of a tail and ears helps me have more fun!
character types
Males/Male identified
i currently have
TH
R
EE
sweet little kittens up!
I also have a
God
, a cute
troll/demon
boy/herm! A
Vampire
! A
vampire lord
a
cecaelia
! A
jackalope furry
A
set of bunny boy twins~
which are boys or Herm a anthro
wolf
and a
Cerybus/demon!
females/female identified
Most of these are Anons or dont have profiles up YET so you can request them via pm and i'll link you!
I have a
cow-girl
demoness/anthro(can be herm!)! A tiny but size changing
Succubus
! An alien known as a
Twi'Lek
! A
herm werewolf
! And a mute
fire dancing
human!
All are submissive but my cow and succubus can be switch-y depending on rp, but its quite rare.
I have a mostly "anything goes" policy on subject matter but im a bit specific on rp style.
I prefer third person, and would like to set up a storyline before starting into rping it means we can have longer more interesting plots!
I am currently accepting one-off scenes
18+ RP information, mature content
if you want to do a sexual rp im ALWAYS game! I have very few absolutely no's! My characters each have unique fetishes but all are bdsm or kink friendly!
If you like a character but youre not sure they'll fit with your idea i am always up for changing them up a bit. Or creating a
new
character all together!
NOTE:
most of my rps are adult rps im not garunteeing any specific reason it could be for sexuality, cussing, gore, violence, general adult themes! Because
PG
IS
BORING
This being said i only RP with those who are
18+
please understand this and respect it, i do not want to get in trouble if you turn out to be a
MINOR
! Thank you for understanding