Looking for RP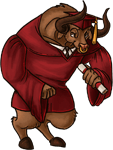 Did you know?
Get the most results with Find RP search results. Keywords are searched not just in the topic title (which is the only place site-wide search looks), but also in the full content of the original post. Plus, you'll search both LFRP topics AND IC groups at once.
Want to find a new RP partner? A group to join? New members for your group? Post about what RP-related things you are looking for here.
This is an OOC forum.
Want to join the fun? Sign up for a free account! The RP Repository has simple drag and drop character profile creation, RP groups, forum RP and more!
««« «« « 5 6 7 8 9 10 11 12 13 14 15 » »» »»»
Topic
Author
Replies
Last Reply
Persona 5 RP
UltraNecroziumZ
0
UltraNecroziumZ

August 3 2019, 10:02am

A One of a Kind Find.
Chiyoko Eiji

(played anonymously)

10
Chiyoko Eiji

(played anonymously)

August 2 2019, 10:24pm

Zombie outbreak
Tink
0
Tink

August 2 2019, 8:59pm

1x1 Fantasy RP
JackOfAll
2
DazzlingDragon

August 2 2019, 7:19pm

Maze Runner Rp
Flynn Auburn (played by Tink)
5
Flynn Auburn (played by Tink)

August 2 2019, 5:00pm

Looking for awesomeness
MadTimeSans
32
moonlit

August 2 2019, 4:44pm

LF DBZ Rpers M/F
Kyo The Benevolent

(played anonymously)

2
Kyo The Benevolent

(played anonymously)

August 1 2019, 10:35pm

I'm too shy for this... (closed)
Zuzumen
1
Michael147

August 1 2019, 9:58pm

The Roaring (20)20s
It's Decopunk- Cowboy (played by Mejasoulfruit)
11
Subtleknifewielder

August 1 2019, 9:04pm

Possible romance?
Flynn Auburn (played by Tink)
0
Flynn Auburn (played by Tink)

August 1 2019, 2:41pm

Circus of the Dead
Kylie

(played anonymously)

9
Kylie

(played anonymously)

August 1 2019, 12:54pm

Looking for long term partner
Freaysia
1
Dex

August 1 2019, 12:41pm

Romance RP
Project_Pastel
5
Dex

August 1 2019, 11:19am

All's Fair in Lovecraft and War (Closing Soon!)
zombie_shiva
14
DraconicWings

August 1 2019, 11:10am

Looking for a new friend?? We have them!
T-1080 Version_Dex (played by HelixDragoonV2)
3
T-1080 Version_Dex (played by HelixDragoonV2)

August 1 2019, 10:49am

BHNA Second Gen Rp
AlyTrancyPines
0
AlyTrancyPines

August 1 2019, 10:18am

Lil Wisp in need of owner! (closed)
Azelforest
0
Azelforest

August 1 2019, 10:14am

Looking for fantasy/romance partner
mycupofcoffee
3
Dex

August 1 2019, 9:57am

Disney or pet role play
Bolt (played by BoltSuperDog)
0
Bolt (played by BoltSuperDog)

August 1 2019, 2:39am

Danplan
Yura
2
Yura

August 1 2019, 12:18am
««« «« « 5 6 7 8 9 10 11 12 13 14 15 » »» »»»
Moderators: MadRatBird, Keke, Libertine, Cass, Auberon, Copper_Dragon, Sanne, Dragonfire, Darth_Angelus