Looking for RP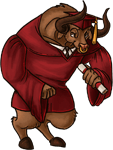 Did you know?
Never miss a RP because the forum is too busy. Relevant "Find RP" search results are shown in random order, meaning that it doesn't matter if your LFRP topic has been pushed to the second -or third- page of the LFRP forum during busy times - it won't stop it from being shown at the same rate as first page topics. And, when you're looking for a RP, you know you won't be missing out on a RP you would like just because you didn't dig far enough back in the forum pages.
Want to find a new RP partner? A group to join? New members for your group? Post about what RP-related things you are looking for here.
This is an OOC forum.
Want to join the fun? Sign up for a free account! The RP Repository has simple drag and drop character profile creation, RP groups, forum RP and more!
««« «« « 521 522 523 524 525 526 527 528 529 530 531 » »» »»»
Topic
Author
Replies
Last Reply
It Can't Get Much Worse (Closed)
Kaita Libra (played by Rhythm)
3
CelestinaGrey

December 1 2015, 7:20am

[closed]
CelestinaGrey
2
CelestinaGrey

November 30 2015, 3:14pm

Non serious FNAF rp
0V3RL0RD-P4RR0T
23
0V3RL0RD-P4RR0T

November 30 2015, 2:42pm

Crimson's Journey
princesslily0011
3
Rei-Lynn Mayfuss (played by RushPuppy)

November 30 2015, 1:39pm

A Heavenly Hellfire Among Legends
Seren Anhrefncoatl H (played by Dracon25697)
3
princesslily0011

November 30 2015, 9:35am

Through the Depths
iiRhythm
0
iiRhythm

November 29 2015, 8:18pm

The Teacher and The Student
BOOMBLADE90
0
BOOMBLADE90

November 29 2015, 6:54pm

Modern day Paris RP
Chilla
8
Serena Antoine (played by Xion)

November 29 2015, 6:37pm

Fantasy! Work in progress, accepting characters!
RushPuppy
7
Logan-Chan

November 29 2015, 2:31pm

Long Term Partner
xashley16
4
ConnanBell

November 29 2015, 12:10pm

A Human Life For a Hellish Noble
imnotandybiersack
6
Pooka

November 28 2015, 10:44pm

God roleplay
May (played by zalivcinder)
12
May (played by zalivcinder)

November 28 2015, 7:36pm

Welcome to Iris
MrCheab
9
robinnrose

November 28 2015, 9:09am

Bewitching the witch
SinceForgotten
10
Capt-Red

November 28 2015, 7:25am

Pantheon: War of Remembrance (Modern Gods RP)
BookwyrmBOTPH
9
Pooka

November 27 2015, 9:44pm

Armored Core Crossover RP
Kristoff Silvanus

(played anonymously)

32
CanaanTheSynesthete

November 27 2015, 8:05pm

Historical fiction RP
HGF88
0
HGF88

November 27 2015, 4:10pm

the war at the boarder
LunasaWolf
0
LunasaWolf

November 27 2015, 3:45pm

Iron giant RP anyone?
Capt-Red
0
Capt-Red

November 27 2015, 3:42pm

American Gods inspired roleplay anyone?
BookwyrmBOTPH
32
BookwyrmBOTPH

November 27 2015, 11:53am
««« «« « 521 522 523 524 525 526 527 528 529 530 531 » »» »»»
Moderators: MadRatBird, Keke, Libertine, Cass, Auberon, Copper_Dragon, Sanne, Dragonfire, Darth_Angelus