Looking for RP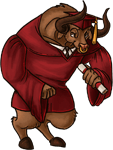 Did you know?
No necroed topic confusion. The Find RP Search Tool only shows results for which the original poster has been recently involved, so even if someone gets confused and posts in a topic that is months or years out of date, you won't see it in your search results.
Want to find a new RP partner? A group to join? New members for your group? Post about what RP-related things you are looking for here.
This is an OOC forum.
Want to join the fun? Sign up for a free account! The RP Repository has simple drag and drop character profile creation, RP groups, forum RP and more!
««« «« « 578 579 580 581 582 583 584 585 586 587 588 » »» »»»
Topic
Author
Replies
Last Reply
Lets Go On An Adventure
Cye

(played anonymously)

7
LordFantastic

November 29 2014, 6:18pm

Looking for long term RP partners..
Cyril
3
0V3RL0RD-P4RR0T

November 29 2014, 5:32pm

Camping, marshmallows [Closed!]
Violette Moore (played by Cacophony)
15
Dhoruba

(played anonymously)

November 29 2014, 2:39pm

High School Roleplay (Sonic characters welcome)
Stormrider912
16
Kumiko Amaya (played by Blu_Dino)

November 28 2014, 1:41am

Most Wanted Kleptomaniac!
Ryan Rose (played by Rianix)
0
Ryan Rose (played by Rianix)

November 27 2014, 5:13pm

Mr and Mrs Smith rp. 1x1
IfYouMoustache
0
IfYouMoustache

November 27 2014, 12:57pm

Lookin for RPs! (Fantasy/Sci-fi/Supernat (closed)
Riik
17
Riik

November 26 2014, 4:38pm

Looking for a Medieval Roleplay
TheDreamer
2
MugoUrth

November 26 2014, 12:14pm

masterXslave (ISH) OR BxB or GXG or BxG)
LordFantastic
8
0V3RL0RD-P4RR0T

November 26 2014, 12:02pm

looking for rp who want to rp with me
Wayne
2
Blu_Dino

November 26 2014, 4:34am

Cute as a bunny but cold like Neopilitan ice cream
DeathScythe
9
Blu_Dino

November 26 2014, 4:26am

(Closed)
Allie Amir (played by Kayo)
0
Allie Amir (played by Kayo)

November 25 2014, 6:57pm

Star Trek Eternity Season 3
FSFGabe
0
FSFGabe

November 25 2014, 12:54pm

Closed
Ricochett
12
Ricochett

November 24 2014, 9:16pm

Grand Strategy; Political Intrigue [Clos (closed)
Humphrey_Appleby
8
Olybrius

November 24 2014, 5:00pm

Fantasy Type Setting
Daniel Yoder (played by peregrinustulit)
5
0V3RL0RD-P4RR0T

November 23 2014, 9:19pm

Star Wrs rp
0V3RL0RD-P4RR0T
34
0V3RL0RD-P4RR0T

November 23 2014, 8:51pm

Anyone Up For an RP?
Moonlit-Serenade
17
Dark137-SDN

November 22 2014, 6:20pm

Anyone want to rp?
KuroSakuranbo14
1
Dark137-SDN

November 22 2014, 3:33pm

Dark Sci-fi roleplay *Finally Here*
MisterGravity
19
MisterGravity

November 22 2014, 2:28pm
««« «« « 578 579 580 581 582 583 584 585 586 587 588 » »» »»»
Moderators: MadRatBird, Keke, Libertine, Cass, Auberon, Copper_Dragon, Sanne, Darth_Angelus