Looking for RP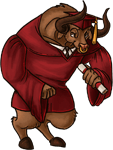 Did you know?
If your search has dozens of matches, the Find RP search tool will start to give slight preference to ones it thinks you will like the most. For example, one criterion it might use is whether your average IC post length is not too wildly mismatched with the OPs - after all, a person who likes to write three lines is not likely to enjoy trying to RP with someone who likes to write 200 lines per post, or vice versa!
Want to find a new RP partner? A group to join? New members for your group? Post about what RP-related things you are looking for here.
This is an OOC forum.
Want to join the fun? Sign up for a free account! The RP Repository has simple drag and drop character profile creation, RP groups, forum RP and more!
««« «« « 643 644 645 646 647 648 649 650 651 652 653 » »» »»»
Topic
Author
Replies
Last Reply
(Trinity Blood) Dark RP with Adult Themes
Cain

(played anonymously)

0
Cain

(played anonymously)

February 10 2014, 7:05pm

Anyone doing a Pokemon RP?
Nixie Nevada (played by Machati)
4
Emil Rincon

(played anonymously)

February 10 2014, 4:39pm

Closed
Mike Anchorson (played by Ms_Draca)
0
Mike Anchorson (played by Ms_Draca)

February 10 2014, 12:40pm

Seeking Meet Cute Partner
Shijinno
3
Yuka

February 10 2014, 12:05pm

Meet Cute with a Bard?
Tinuviel (played by Yuka)
4
Tinuviel (played by Yuka)

February 10 2014, 8:28am

Looking for a rp partner for my newest character
Mika Mori (played by Wolfpup13)
4
Mika Mori (played by Wolfpup13)

February 10 2014, 8:19am

Fantasy + Combat RP
Danger
6
Ohermichi

February 10 2014, 6:28am

Anyone up for RPs with supernatural creatures?~
ForsakenAngel
10
ForsakenAngel

February 9 2014, 10:19pm

Sucidal Storm (Closed Now)
InsaneShadow
11
KuroSakuranbo14

February 9 2014, 1:47pm

1X1 Edo Period Japan Setting
Shijinno
0
Shijinno

February 8 2014, 6:40pm

Looking for non-"mature" RP
KuroSakuranbo14
10
Sweetyceltic

February 8 2014, 5:35pm

NEED RP PARTNER XD!!!
DragonStorm
4
Danger

February 8 2014, 4:56pm

Looking for a Meet Cute RP
Jennymagi
1
InsaneShadow

February 8 2014, 4:37pm

A Newie looking for RP
Koshidono
6
Koshidono

February 8 2014, 4:25pm

A Unique RP With An Egyptian Queen?
PANGAEA
14
PANGAEA

February 8 2014, 11:58am

Looking to test out a new character
BeatlesFan68
6
BeatlesFan68

February 8 2014, 10:17am

So, I'd be up for...
Zelphyr
20
EonRising

February 7 2014, 8:06pm

Ice age apocalypse 1x1 rp partner
Holland

(played anonymously)

2
Sweetyceltic

February 7 2014, 8:23am

Steampunk/Fantasy Character needs RP
Clock (played by Gamers)
3
EonRising

February 6 2014, 11:53pm

Assassin character need roleplay
Zanzibar (played by ShadowFall)
23
ticklefanatic24

February 6 2014, 4:45pm
««« «« « 643 644 645 646 647 648 649 650 651 652 653 » »» »»»
Moderators: MadRatBird, Keke, Libertine, Copper_Dragon, Sanne, Dragonfire, Heimdall, Darth_Angelus