Looking for RP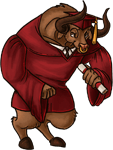 Did you know?
No results from people you've blocked show up in Find RP search results, even if they are posting with an anonymous character or another identity you don't know.
Want to find a new RP partner? A group to join? New members for your group? Post about what RP-related things you are looking for here.
This is an OOC forum.
Want to join the fun? Sign up for a free account! The RP Repository has simple drag and drop character profile creation, RP groups, forum RP and more!
««« «« « 4 5 6 7 8 9 10 11 12 13 14 » »» »»»
Topic
Author
Replies
Last Reply
Puddles of Ink - BATIM RP
TinyCentaur
7
LexiTheShapeshifter

October 24 2019, 11:58am

Haunted Halloween
Derrick Maddellore Jr (played by LarryBandzIV)
3
Zalia (played by CelestinaGrey)

October 24 2019, 10:33am

Looking for "9-1-1" TV Series Roleplay
Evan Buckley

(played anonymously)

7
MarinaSauce

October 24 2019, 10:30am

Selection of spooks, creeps and mons for Halloween
Riik
3
Riik

October 24 2019, 10:10am

Imperitus Abyssi
Arcol
19
Arcol

October 23 2019, 8:21pm

Looking for a 1x1 romance/fantasy roleplay!
_Emmi_
6
LexiTheShapeshifter

October 23 2019, 3:35pm

Rp plots!!
NortherStar
1
NortherStar

October 23 2019, 3:16pm

Looking for people that RP Marvel characters!
Dealk
0
Dealk

October 23 2019, 2:40pm

Fake Relationship [DISCORD RP]
Elizabeth Keenan (played by _Ashir-Penny_)
1
Animatonica

October 23 2019, 12:07pm

Various Fandom Roleplay [OPEN]
lesbomcdepresso
0
lesbomcdepresso

October 23 2019, 12:05pm

Master list
Cookiesareyummie
13
Cookiesareyummie

October 23 2019, 10:24am

Titania RP
bashthenerd
24
bashthenerd

October 23 2019, 4:43am

HTTYD RP
Faun Kolbein (played by Lyko_Harl)
0
Faun Kolbein (played by Lyko_Harl)

October 23 2019, 2:13am

Looking for a Vegeta (willing to double!)
Dezzy
0
Dezzy

October 22 2019, 7:39pm

LF post apocalyptic romance
Kalen Caboudant

(played anonymously)

1
Maple-chan

October 22 2019, 6:02pm

Dark Fantasy1x1
Nightingalered13
0
Nightingalered13

October 22 2019, 5:45pm

Percy Jackson/Camp Half-Blood
MasonValley
2
NinzXtrmz

October 22 2019, 5:24pm

Searching For Long Term, 1x1 RPers!
noodle
11
Zapsalis

October 22 2019, 3:01pm

Love Island RP (closed)
DxlightfulBlue
0
DxlightfulBlue

October 22 2019, 5:40am

Rp Partner?
_BabyBoo_
6
Fell-san

October 22 2019, 2:58am
««« «« « 4 5 6 7 8 9 10 11 12 13 14 » »» »»»
Moderators: MadRatBird, Keke, Libertine, Cass, Auberon, Copper_Dragon, Sanne, Dragonfire, Heimdall, Darth_Angelus