Mortem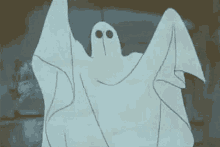 ʙʟᴀɪʀ | 29 | ᴛʜᴇʏ / ʜᴇ
ʟɪɴᴋᴛʀᴇᴇ
.
Queer mortician moonlighting as an artist and spooky chandler. Victorian enthusiast, cemetery dweller, lover of the paranormal and the macabre. Also known as
ɢʀᴀᴠᴇᴡɪᴄᴋ
.
Roleplay is welcome! You can find me on Furcadia or I'm available here on RPR as well. As a side note, I prefer roleplay via RPR, as I'm a little hard to get on client, and non-Furc specific plots. A brief description of my active characters can be found below.
ʀᴏᴅᴇʀɪᴄᴋ— not available.
An undertaker possessed by the spirit of a black dog, twisted by vengeance into an unrelenting barghest forever pulling taut the chain which keeps him tethered to some semblance of normalcy.
ɴᴇᴄʀᴏsᴇ— available.
A corrupted fae captured after being exiled from their realm, a fallen divinity with the power to turn everything they touch to dust and decay. Newly nullified and struggling to adjust to a life in captivity.
sɪɴᴄʟᴀɪʀ— available.
A noble runaway with a dark past and an unshakeable curse. Indentured into the ranks of pirates after slipping away amidst a raid upon his town, he spent the earlier years of his life toiling away for the plunder of others above his rank. Now a freeperson, he's a privateer for hire, a sellsword, and a sailor.
sɪʟᴀs— available.
A newly turned vampire striving in a world not meant for him. He lives his immortal life in misery and in the absence of his progenitor, the one that was supposed to be there to teach him the vampiric way. (rpr only)
Mortem's Characters
Inquiring minds want to know why we too should befriend Mortem!
Did you remember to explain why your friend is awesome?