-light-
Gender: Female
Age: 19
Birthday: May 11
She/Her ❀ Lesbian ❀ Taurus
ℌ𝔢𝔩𝔩𝔬 𝔳𝔦𝔰𝔦𝔱𝔬𝔯! 𝔚𝔢𝔩𝔠𝔬𝔪𝔢 𝔱𝔬 𝔪𝔶 𝔩𝔦𝔱𝔱𝔩𝔢 𝔠𝔬𝔯𝔫𝔢𝔯 𝔬𝔣 𝔱𝔥𝔢 𝔦𝔫𝔱𝔢𝔯𝔫𝔢𝔱.
`✵•.¸,✵°✵.。.✰
Since you are here I might as well introduce myself. Call me Light! I'm simply a weeb that rambles on about weeby things and I got an obsession with sweets, cats and pinky colors. let's see... I also like girls. A LOT. c:
`✵•.¸,✵°✵.。.✰


`✵•.¸,✵°✵.。.✰
I am a very flexible writer and will adjust to any roleplay partner's writing style and length. Though I enjoy writing semi-literate paragraphs the most. I cannot stand one-liners, I prefer three sentences at minimum!!!
I can do erotica, romance, fantasy or sometimes sci-fi roleplay. I much enjoy romance or at least erotica as a base genre in most of my RPs, the other genres I have listed will nearly always be secondary(?) I should add I can also do goofy horseplay or cuddling, if you need comfort or just a great time to be silly with me. If you choose erotica or romance when messaging me I require for it to be with another adult. I will never accept minors and will turn you away. On another note I am only able to do romance/erotica with a real life woman, don't come at me men with your women characters asking me to do favors... it makes me uncomfortable and you have no idea how often situations like this happen to me...
`✵•.¸,✵°✵.。.✰
Hey don't get intimidated by all of the requirements to meet my needs! Overall I am a friendly person and open for a chat with anyone. I also can be a little shy, but it's rather easy to break my ice.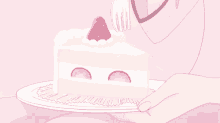 -light-'s Characters
Inquiring minds want to know why we too should befriend -light-!
Did you remember to explain why your friend is awesome?