ALTY_Heave
Gender: Female
Age: 18
Birthday: January 25
---
───── ❝
heyhey!
❞ ─────
»»————-
I'm trying to be active rn
————-««
»»————-
I will try to reply quickly!
————-««
»»————-
Requesting to roleplay with me when I have no prompts up?

Yes!
————-««
»»————-
Stay safe! Happy roleplaying
————-««
»»————-
https://en.pronouns.page/@mirakaito
————-««
»»————-
I get my dividers from this person

————-««
»»————-
————-««
────────────────────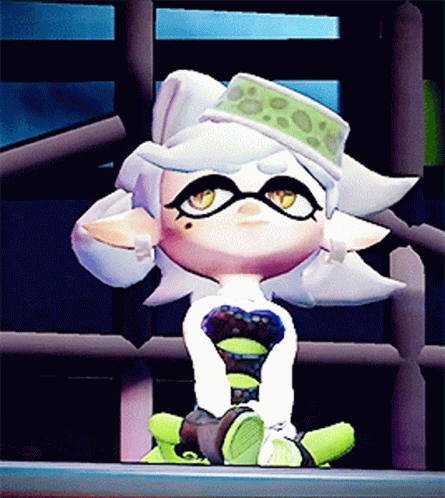 »»————-graphic and fine arts student——aroace——she/they——CST————-««
alternative heaven wrote:
Hey hey! I am Quinn or Harls! Another nickname I like to use is Jay (Or Waffl)! I go by She/They for the majority of the time, and I am aroace

I am currently in school and work most weekends, so we'll see how everything goes lol.

My big hyperfixation at the moment is Raincode. Yuma Kokohead go brrrrr

Chevy is my absolute favorite musical artist I swear I frikkin love her music ahndbejf

My pfp is Rantaro Amami from Danganronpa v3! Art by franklyshane on Tumblr



I really enjoy slice of life, romance, and royal roleplays. They make me feel happy



I try to do a paragraph or two for my replies! I think I'm getting better at my reply length! Though, it really does depend on what my partner gives me. If they only give one liners, so do I haha

How I'm feeling right now in the form of a song:

my schedule wrote:
this will be updated when I start college in the fall.

Sunday: normally available after the morning.
Monday-Tuesday and Thursday-Saturday: Available all day! Normally go to sleep around 12am CST
Wednesday: Available until 6:00pm CST. Will be available again around 8:00-8:30pm.
Literally quotes I relate to lol wrote:
"Do they like me?
Am I their friend?
Or am I a nuisance
That they have to attend?"
- Chevy, Floating

"Sometimes when I'm floating it feels like
My head's overflowing
And it's not too difficult to detach
But it's hard to come back."
- Chloe Moriondo, Spaceland

"I'm losing touch
I'm not enough
I'm losing touch
And I'm not enough for them."
- Chloe Moriondo, Spaceland

LITERALLY THE WHOLE BFF SONG FROM SPONGEBOB THE MUSICAL IS MY BEST FRIEND AND I, I LOVE IT

more things to note wrote:
some rules


Please keep it PG-13. I do not mind anything like cussing, but I would rather any er0tic themes to stay out of my roleplays.
Do not make fun of serious events that have actually happened, please.
Please do keep real worlds politics out of our roleplays and conversations.
Do not hate on anyone or any character for their gender identity, sexuality, religion, etc. You should be respectful.
Respect my triggers, please. Some of them may seem stupid, but I have a real irrational fear of some of those things.
Please do not attempt to control my characters. I would like to get to decide what they do. I did create them, after all.
Criticism on my characters is absolutely fine. What I do not appreciate is completely bashing on them. Please, do not do that.
If you want to stop roleplaying, please do tell me!
I'd rather if you told me if you're going to take a break on our roleplay. Really, it makes me feel like you don't want to do it. And if you don't want to do it, please just let me know. I get overly anxious about things like this. I know it's stupid, I'm sorryyyy- I had a really toxic friendship with somebody who constantly didn't let me know, so that could've caused it.

some triggers
pictures of broken bones and delocations (and detailed descriptions of them), cancel culture, animal cruelty, excessive talk of demons and hell

a few discomforts
the ending of Danganronpa V3, the majority of Eddsworld ships, talking shite about cats (no joke, please don't)
I am in many fandoms! Sometimes, it's even hard to remember them. A few I am in are the Danganronpa, TBHK, Haikyuu, and Sky:COTL communities! I will continue to add more once I do remember them. Please bare with me

I specifically LOVE cats. I could rant on them for so long. I wanna visit a cat sanctuary or cat cafe one day!

I do like anime! There are many I have enjoyed but simply cannot remember the name of atm

I have been diagnosed with autism. Please do keep that in mind. Some things, I simply do not understand or don't know how to respond to. I hope you understand

I have also been diagnosed with anxiety disorder. It's really heightened due to my heightened emotions, so, I'm sorry if it ever gets in the way!

Certified introvert, let's gooooo

Quotes from Quinn and Co.
"Qrow is best dad. Despite always being drunk. And despite totally not being Ruby's actual dad." -Me

"I know I'm weird and I embrace it!" -Rayne_Storm

"Time to go from boy to gay." -DanganronpaFan

"Smiling floating in a pink void. Does that not scream Quinny?" - LinLin (whom I miss very much )
───── ❝ have a good day ❞ ─────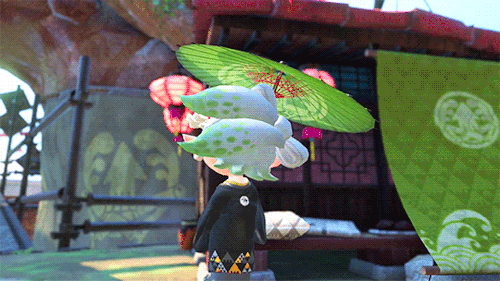 ────────────────────
ALTY_Heave's Characters
Rave Reviews
It only lets me pick up to two choices??? Aww...Lol. Anyway Alty is fun to write with, shes super flexible and willing to work with you on whats being written, Im always excited to see what her next reply is! Her characters are interesting and intriguing and I want to learn more about them. Love ya Alty!
Kind and understanding
Creative ideas
- Ittermat

Jason Alitt
(played by ALTY_Heave)
So good! Descriptive writing and such quick replys. Such a great person and lotta love for them

- CrimsonRydeR12
See all of ALTY_Heave's kudos »
Inquiring minds want to know why we too should befriend ALTY_Heave!
Did you remember to explain why your friend is awesome?