Animatonica
Gender: Female
Birthday: June 15
Hello! I'm new here!
Joined RPR of February, 2018!
Notice
If I happen to not respond you might want to consider time zones and sleeping, as well as I can be busy with life. I often try to be on as much as I can and respond. I don't like to make my partners wait, and if I don't speak up, don't hesitate to poke me! Your patience and understanding is greatly appreciated!
Notice x2
When you thought you'd be able to squeeze everyone into one character profile and have them neatly made to have more character profile space... but yet there are widget limitations

Updated as of March 18th, 2020
I am...
Keyboard Smashing
|
Contemplating the Universe
|
Fighting a Grim Reaper
|
Daydreaming
|
Activating All-Nighter-Owl Mode
|
What My Current Status Says
I operate by the
Gulf Standard Time
!
Currently really busy with academic stuff, I might be entering into a hiatus.
---
Hobbyist | INFP | Gemini | Loves GIFS | Space Enthusiast | Musicophile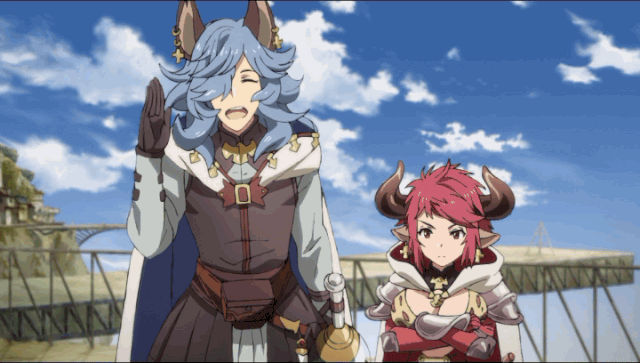 ---
---
Char. Profiles that I have at the moment and hope to role-play with often!


The Bernawhetch
Rykel Surdix Turrone
Ujamyxi Oszwok
Frysel Oszwok
Most of these characters are from a book I'm writing, so feel free to ask about them! I'll still make profiles!
---
Some Genres:
Those with the asterisk are ones I'm either used to or excel at
- Romance*
- Adventure*
- Drama*
- Alternate Universe*
- Sci-Fi*
- Short Term RPs/One-offs
- MxM or MxF* (willing to touch upon FxF waters)
- Fantasy*
- Realistic*
- Modern Fantasy
- Action
- Paranormal/Horror
- Mystery
---
As a Role-Player:
Story Style/Paragraphs
I enjoy descriptive RPs that have at least a paragraph in them, however, this can be adjusted! For example, if two characters are in a conversation, paragraphs are not a must. One liners don't help me move forward in the RP because it doesn't give me something to work with.
Alternative Universes
Most of the OCs I have are in a sci-fi oriented universe, however, in an RP, it does not have to be the case. AUs exist for a reason and with modifications I can blend my characters in any genre possible.
Character Driven Plots
Because I tend to focus a lot on a character than a general plot, I find it more fun that way - to let characters simply move the stories along, thus I excel in romance and all that relates. I enjoy brotps in general, so really, any character driven plot does not mean it has to be two characters falling for each other. A character driven plot can expand to many genres, as long as the characters have strong motivations!
The Heavy Stuff is My Game
For all you know, I love fluff and light-hearted stories and plots, as well as comedic stuff, but drama is one of my favourites in any story or RP in general, it literally gets my blood pumping so I like to crave it when I am in the mood or if I think it fits in a plot. I tolerate abuse, slavery, and a bunch of other higher rated stuff that does not suit kids, so if you want, I will be
more
than happy to get engaged into a heavy loaded RP!
OOC Is Vital for the lifeblood of the RP
OOC is definitely not underrated!! I really like to talk to people whether it's RP related or not, so if you ever need to rant or vent, I'll gladly welcome you with open arms! I care about my partner and their well-being and I hope that together we can benefit from OOC and RP at the same time! Role-playing is collaborative story telling and working together with my partner and brainstorming things before and during the RP is a wonderful way to connect!

Role-Playing is just my way of exploring feelings and situations otherwise cannot be found in abundance in real life, so I take any RP with heart and strive for a memorable story, whether one-off or long!

If I were a fantasy character I'd be either...


As a Person: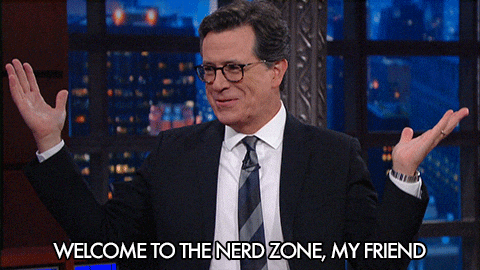 Aha! I didn't expect you to come here but since you came, I guess you are eager to know me!
I'm an avid reader and writer to the point that I have been writing a novel since 2015 (and it's getting its own series hopefully!) I also happen to love role-playing since a long time now, years and years, so I have plenty of experience - really, it felt like a huge hobby and a great practice for me to write, ha.
I listen to music a lot, and I'm a huge fan of EDM (Electronic Dance Music) like glitch hop, house, electro, trap, future bass, etc. However, I happen to love classical music, jazz, electro swing, and even ambient or slower music. It really just depends on my mood!

Favorite artists include Pegboard Nerds, Avicii, Marshmello, Krewella, Skrillex, Porter Robinson, Puppet, etc. I also love Monstercat which is an EDM music label

Outside of EDM I love Thirty Seconds to Mars and Owl City!

Yes I love alternative rock and synthpop!
If this isn't enough music love, I happen to make a lot of sheet music for future uses like making a video game, or just making themes for my characters! I have experience playing the trumpet as well

I also watch plenty of YouTube! I love MatPat, Markiplier, Jacksepticeye, Good Mythical Morning (Rhett and Link), and Vsauce!
I'm also a movie geek and I love going to cinemas a lot to catch up with several awesome movies. I'm apparently into the Marvel Cinematic Universe if you haven't noticed, but I also love to watch animation and other movies of various genres.
I watch anime (thanks to a friend of mine he keeps suggesting anime) but not so much, I only watched Cowboy Bebop, Death Note, Ouran High School Host Club, and I've yet to watch Attack on Titan and Tokyo Ghoul!

And that's about it .3. or not... who knows

I have a lot of things that I probably can't remember unless you mention it.
~
Not as soft spoken as you might think...
That's all, folks!
Mmm, I guess you can hangout here if you want~
All art shown on my page are not from me! Credit to the artists!

Rave Reviews
Although our story has been on hold lately, I still felt like Animatonica deserved kudos. She worked with me to create a storyline that worked well with both of our charscters and manages to keep the story moving right along with her replies. I would recommend her to anyone wanting a quality story.
- Doomsday_Brethren
While we've only just begun writing together, I have to say I'm already impressed with the writing abilities of Ani. Each paragraph was a detailed analysis of the proceedings of multiple characters as they proceeded through the scene. OOC, Ani is just as delightful, helping to add to a plot as we worked to create a detailed universe combining the lore between both of our created universes. Their tone was always delightful and conversing with them made the entire experience enjoyable.
Wonderful writer
Long posts
- Voldarian_Empire
See all of Animatonica's kudos »
Inquiring minds want to know why we too should befriend Animatonica!
Did you remember to explain why your friend is awesome?
Recent Activity
No recent activity to show