Augustus
Epic Member
Gender: Gender Fluid
Birthday: January 05
I am cringe, but I am free.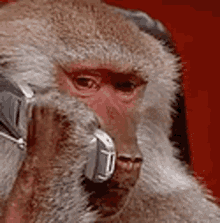 You can call me Auggie, Aug, Gus or anything related to that
My pronouns are she/he/they~
I no longer rp on Furcadia but I do still hang out in Furcadia based continuities. Right now my primary focus is on The Excessive 80s, you should come check us out!
Augustus's Characters
Rave Reviews
So glad to have her back! Tar's characters always get my RP juices flowing, when we have the opportunity to get together and plot. She's a blast, creative, quick-witted, and fun both in and out of character!
- Eri
This freakin' girl... where to even start? Her characters are vibrant and diverse, each with a distinct personality and a life of their own. They're tempered with faults. They're beautiful, expressive. She really brings her stories to life, and she puts so much consideration and effort into longterm RP. I've been so lucky to call her a guildmate and a friend. If you haven't played with her, then you're just missing out on all the fun. More for me!
- Auberon
Inquiring minds want to know why we too should befriend Augustus!
Did you remember to explain why your friend is awesome?