CatNoLastName
Epic Member
Gender: Genderqueer
Age: 27
Birthday: February 28
I've been gone for like 4 years and I'm back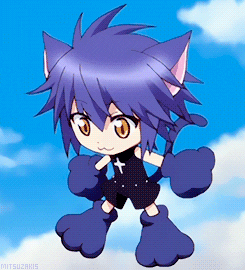 Currently replying multiple times a day, very quick turn around
who am i?
You can call me milo or, (character name), im not picky!
though.....
i prefer milo/kitty
personnal info

I am trans* and genderqueer, i prefer They/Them if you dont mind.
I am pansexual
I currently have a male mate who i love dearly and puts up with my rp/smut addiction
I own 3 cats named Maab, Noxima, and Morgan
My playstyle is exclusively 3rd person past tense (he walked up to him slowly)
I usually go for paragraphs, sometimes its gonna be 1 sometimes it could be 5 depends on what's going on.
Romance is a must though I enjoy a slow burn ❤
I do not fade to black
I prefer if you communicate and discuss plot points when were stuck. I'm also fine with discussing longterm plot goals as well as individual scene goals.
My characters are usually submissive gay males, or on occasions submissive females, i've started branching out slowly. My favorite thing to play recently has been anything between bratty playful subs to toxic asshole bottoms to sweet soft boys.
characters

Excited to use:
Nyxeus
Kalisto
Cain
Willing:
Valentine
Leith
Opal

I have a mostly "anything goes" policy on subject matter but im a bit specific on rp style.
I am not currently accepting one-off scenes
18+ RP information, mature content
if you want to do a smut rp im ALWAYS game! I have very few absolutely no's! My characters each have unique fetishes but all are bdsm or kink friendly! And don't be afraid to suggest something really messed up.
My absolute nos are
scat, murder, straight up gore
If you like a character but youre not sure they'll fit with your idea i am always up for changing them up a bit. Or creating a
new
character all together!
NOTE:
most of my rps are adult rps im not garunteeing any specific reason it could be for sexuality, cussing, gore, violence, general adult themes! Because
PG
IS
BORING

This being said i only RP with those who are
18+
please understand this and respect it, i do not want to get in trouble if you turn out to be a
MINOR
! Thank you for understanding

CatNoLastName's Characters
Rave Reviews
Although Cat (hopefully its okay I call you that lol) is new to the site thier characters are already looking amazing and hopefully we can RP soon~

- ForsakenAngel
If you're looking for a creative RP, you won't find anyone better than Cat. Not only are they up for just about anything, they keep in constant communication to make sure you're comfortable as well. Don't hesitate to hit them up
Kind and understanding
Wonderful writer
- Lunarthewolf
See all of CatNoLastName's kudos »
Inquiring minds want to know why we too should befriend CatNoLastName!
Did you remember to explain why your friend is awesome?