Inquiring minds want to know why we too should befriend Cookiesareyummie!
Did you remember to explain why your friend is awesome?
Want to tell the world what you love about Cookiesareyummie? You need to log in or join our community, first! It's fast, free and easy.
Cookiesareyummie



status : bored and searching for rp


✤~Hello!~✤
☾~Who am i? , i am just a girl who loves to roleplay with others.~☽
☯~I also like just to have a good conversation , so if you ever just wanna talk to me thats also fine~☯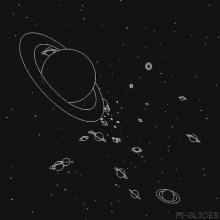 ☯~ currently open for rps! ~☯
★·.·´¯`·.·★ i love musicals ★·.·´¯`·.·★
*•.¸♡ Elisabeth and Cats ♡¸.•*

★彡 I also love opera!彡★

.•♫•♬• Hänsel und Gretel.•♬•♫•.

|̲̅̅●̲̅̅|̲̅̅=̲̅̅|̲̅̅●̲̅̅| My Queen is Pia Douwes |̲̅̅●̲̅̅|̲̅̅=̲̅̅|̲̅̅●̲̅̅|

Important rp stuff!
~ Rules ~

No oneliners!

Tell me if you need to go or are unavailable

No smut!

I like
Historic , Sci Fi , Modern , Slice of life , Fantasy , Romance
I went to Cats (musical) and it was amazing , Rumpleteaser (the cat on the gif ) was perfect cast! I had the best evening . I was just sitting calmy on my chair watching the show and what do you think! Coricopat suddenly popped up next to me , it was really fun!

Because of the show i started learning the choreography and i enjoy it alot learning all the dances!
she is cute

♡


♪My queen , Pia Douwes in Elisabeth as Elisabeth 1992/94 vienna♫