Folklore

my motivation has dropped drastically so i'm mostly tending to things that have already started
I'm Pen baybee
☀ ⚘ ⯭ ⚘ ⯭ ⚘ ⯭ ⚘ ⯭ ⚘ ⯭ ⚘ ⯭ ⚘ ☁

Agender (they/them)
Sapphic
ADHD
18 years old
8/9 years experience
Multi-Para Writer

☀ ⯭ ⚘ ⯭ ⚘ ⯭ ⚘ ⯭ ⚘ ⯭ ⚘ ⯭ ⚘ ⯭ ⚘ ⯭ ☽



---

sonder
(n.) the realization that each random passerby is living
a life as vivid and complex as your own.

---
Reply Status

Slow, just busy, sorry!

Current Projects

- The Roaring '20s
- Kit Badger


__________________


|
|
|
|
|
|
Partner Requirements
- Multi-paragraph (at least capable of 3)

- Third-person, preferably not first-person, absolutely not second-person (you/your)

- Does not require me to have character profiles (I won't lol)

- Patient, excessive bumping and reminders can really throw me off bc I get really busy and have ADHD. Sometimes replying just takes a while.
⯭ ⚘ ⯭ ⚘ ⯭ ⚘ ⯭ ⚘ ⯭ ⚘ ⯭ ⚘ ⯭
Writing Example
---
Third-person / Typically Past-Tense, sometimes Present-Tense/ Multi-Paragraph
⯭ ⚘ ⯭ ⚘ ⯭ ⚘ ⯭
This is an excerpt from a reply that was originally five paragraphs long.
The door shut behind them. The breeze sighed from the shutting of the door extinguished the candle sconces once again and the door became a dark, shadowy figure behind them. A distant sound of thunder grumbled far away, predicting a truly broody night at the inn.
Erros looked over to the door as they approached and sighed. Really, those scones were new, it was just he and Borelyn weren't exactly born handyfolk. He hadn't accounted for how the big, heavy, gusty door would affect the scones and after a week just assuming it was that one, windy week, that dragon atta[*]ck, and half his work leaving to check on their families or… Well, simply no one hadn't had the time to fix it.
[...]
☀ ⯭ ⚘ ⯭ ⚘ ⯭ ⚘ ⯭ ⚘ ⯭ ⚘ ⯭ ☆☁☆ ⯭ ⚘ ⯭ ⚘ ⯭ ⚘ ⯭ ⚘ ⯭ ⚘ ⯭ ☽
About me!
Hi I'm Pen! I'm an agender enby living in the USA! I am 18 years old and am currently in college! I love people, linguistics, and, of course, writing! I have ADHD and have amblyopia in my right eye (a lazy eye, colloquially.) So, if you're not a fan of loud queers and noisy neurodivergents, I'm likely not your cup of tea as my ADHD and queer identity inherently affect how I experience the world and I embrace that wholly!
I've been roleplaying since I was around the age of 10 or 11, possibly even 9, and I've been writing literally since I could pick up a pencil. I started roleplaying on Roblox, but nowadays I roleplay exclusively on RPR & Facebook! I'm proud of my writing and use roleplaying to both sharpen my writing skills and make friends! I'm a big world-builder, but bad at getting things finished in a timely manner. Sorry for the non-timely replies! In return, I try and give something nice.
I am apart of Team Puff!
With my fish Quillton, so humbly gifted to me by the
Upside-Down Magician Deity,
we will save the world from the Great Fishcapade!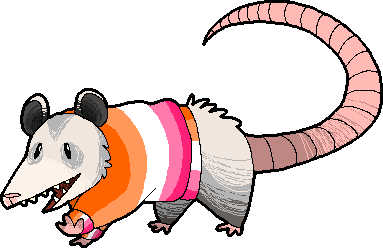 Find me on
Here!
Discord - Meja#1206
Messenger - Ask
Formerly Mejasoulfruit
~ Click art to be taken to artist page ~
Rave Reviews
Mejasoulfruit is such a fantastic writer and world builder! Their main character is great, but Meja also adds in a whole host of side characters that really makes the game world feel alive and real. Plus, they are patient when life gets in the way for a while! If you get a chance to RP with this lovely story teller, do it!
Kind and understanding
Wonderful writer
- Juls
Okay, so, Meja is a amazing person. Very friendly, and a very amazing roleplayer. Super descriptive and makes the roleplay easy to picture in ones mind. I think I've found someone I can be friends with for a looong time.
If your looking for a goofy and amazing friend, Meja is the person.
- ImagineTheDragons
Inquiring minds want to know why we too should befriend Folklore!
Did you remember to explain why your friend is awesome?