Gaeilge_Banrion
Epic Member
Gender: Cisgender Woman
Age: 40
Birthday: September 20
Welcome to my new and improved profile!
About me:
I am a Cisgender Woman. Please, do not let the word Cis chase you away. It's how my brain works, and I don't want you to feel uncomfortable with me and my thought processes.
I am a proponent of body positivity. Unfortunately, I do not always put that in my RP, but you should love yourself for who you are, and I love me for me.
I'm delighted by everyone and how their brain works, and I have no malice in my heart for anyone.
I prefer she/her pronouns for personal discussions.
I'm an old lady by RP standards. If this were Dog Years, I'd be dead many times over. I love long-term RP partners and friendships.
Things to know before you send a PM:
I do not RP with minors; you need to be 18 to RP with me.
I am not interested in real-life romance. I am married and have no interest in anyone else in my life in that spot, so please don't ask.
My characters do not do erotica/smut RP. I do not make characters for erotica/smut either. Romance RP is fine if there is a plot, and it takes time. Please do not ask me for RP if you are here for erotica.
About my RP style:
The last of my personalized RP's has wrapped up.
I can make a character for whatever story you have, but the ones you see are not available for private RP.
If you are interested, please let me know. I'd be happy to make a character up for our story and then have it message you, or we can use writer's profiles. I'm okay with either scenario.
Genres that I RP:
Comic Book, Comic Movie Adaptations, & Graphic Novels.
Mafia or Crime Sindicate Stories.
Adventure stories

Sci-Fi

Anime

Romance (Rom-Com, Historical Fiction, Crime, etc.)
and

About my group:
I am only mentioning my group because of the characters I have. You may be wanting to RP with one of them. I don't have any currently for private RP right now listed; the ones you see are in my group.
I have a closed group just for myself and my friends. I have no interest in opening it up.
My Grammar, Post Length, and Spelling Preferences:
Anyone who reads and can write is literate, in my opinion.
I find the debate about who or what someone's skill level is in writing in English for RP is silly. I could care less.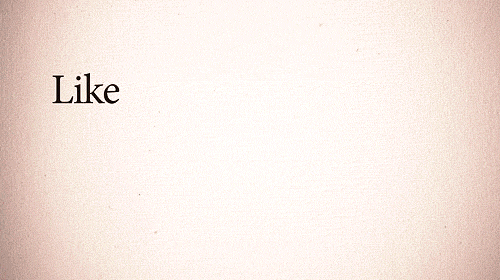 The Gif is correct; I do have some feelings about what I like. My personal preference is someone who can write more than one paragraph per post. My favorite RP is 3 to 8 paragraphs a post, but I am comfortable with 1 to 3 as well. I also enjoy when the writer uses capitalization at the beginning of sentences and isn't abbreviating words constantly.
Aside from that, I've had many wonderful RP experiences with native and non-native English writers and speakers. I'm not that picky. If you are picky, I may not be up to snuff for you, just a warning.
Gaeilge_Banrion's Characters
Rave Reviews
I haven't RPed with them, to my knowledge, but they seem like a very kind person! I've seen them reply from time to time and they seem sweet and thoughtful. Thank you for your enthusiasm toward RPR, and your consideration for your fellow RPers. I like it!





Kind and understanding
Helpful
- Shinyrainbowlithogra
Gaeilge_Banrion is a joy to write with. She is most understanding and wonderful woman I have had the pleasure of writing with. She knows how to write a well developed reply that progresses the story and keeps things interesting. I always look forward to her replies and seeing how our roleplays develop. She is a wonderful writer that anyone would enjoy working with.
- Krispythekritter
See all of Gaeilge_Banrion's kudos »
Inquiring minds want to know why we too should befriend Gaeilge_Banrion!
Did you remember to explain why your friend is awesome?