Gaeilge_Banrion
Epic Member
Gender: Cisgender Woman
Verified adult
Birthday: September 20
Welcome to my new and improved profile!
About me:
I am a Cisgender Woman. Please, do not let the word Cis chase you away. It's how my brain works, and I don't want you to feel uncomfortable with me and my thought processes.
I am a proponent of body positivity. Unfortunately, I do not always put that in my RP, but you should love yourself for who you are, and I love me for me.
I'm delighted by everyone and how their brain works, and I have no malice in my heart for anyone.
I prefer she/her pronouns for personal discussions.
I'm an old lady by RP standards. If this were Dog Years, I'd be dead many times over. I love long-term RP partners and friendships.
Things to know before you send a PM:
I do not RP with minors; you need to be 18 to RP with me.
I am not interested in real-life romance. I am married and have no interest in anyone else in my life in that spot, so please don't ask.
My characters do not do erotica/smut RP. I do not make characters for erotica/smut either. Romance RP is fine if there is a plot, and it takes time. Please do not ask me for RP if you are here for erotica.
About my RP style:
The last of my personalized RP's has wrapped up.
I can make a character for whatever story you have, but the ones you see are not available for private RP.
If you are interested, please let me know. I'd be happy to make a character up for our story and then have it message you, or we can use writer's profiles. I'm okay with either scenario.
Genres that I RP:
Comic Book, Comic Movie Adaptations, & Graphic Novels.
Mafia or Crime Sindicate Stories.
Adventure stories

Sci-Fi

Anime

Romance (Rom-Com, Historical Fiction, Crime, etc.)
and

About my group:
I am only mentioning my group because of the characters I have. You may be wanting to RP with one of them. I don't have any currently for private RP right now listed; the ones you see are in my group.
I have a closed group just for myself and my friends. I have no interest in opening it up.
My Grammar, Post Length, and Spelling Preferences:
Anyone who reads and can write is literate, in my opinion.
I find the debate about who or what someone's skill level is in writing in English for RP is silly. I could care less.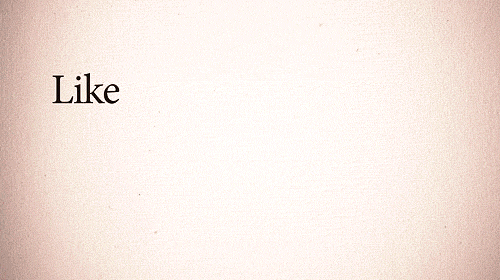 The Gif is correct; I do have some feelings about what I like. My personal preference is someone who can write more than one paragraph per post. My favorite RP is 3 to 8 paragraphs a post, but I am comfortable with 1 to 3 as well. I also enjoy when the writer uses capitalization at the beginning of sentences and isn't abbreviating words constantly.
Aside from that, I've had many wonderful RP experiences with native and non-native English writers and speakers. I'm not that picky. If you are picky, I may not be up to snuff for you, just a warning.
Gaeilge_Banrion's Characters
Rave Reviews
Gaeilge_Banrion is a wonderful RPer! Not only is she wildly creative, but she's a talented writer, a thoughtful moderator, and a very kind friend. Her characters are diverse and dynamic, and her worldbuilding is thorough and imaginative. This wonderful lady is well worth an RP, a kudos, and a friendly hello!

~Alaine

Creative ideas
Wonderful writer
- Anonymous
Gaeilge_Banrion has been a good friend to me. She is caring and understanding. All of her posts are well thought out and detailed. There is a lot of character growth in the RP that we have going. It has been going on for probably close to 2 years now. I look forward to see how the story develops and writing more with Gaeilge_Banrion.
Kind and understanding
Long-term partner
- Krispythekritter
See all of Gaeilge_Banrion's kudos »
Inquiring minds want to know why we too should befriend Gaeilge_Banrion!
Did you remember to explain why your friend is awesome?