Gaeilge_Banrion
Epic Member
Gender: Female
Age: 40
Birthday: September 20
I hope that this new year brings warmth and good friends to you, and a wonderful RP in every corner of your world. Stay warm if you are in the cold. Stay cool if you're having your summertime now.
Me, I'm going to hit up the coffee!
01/04/2021 - Side RP's closed for a time. IRL, my work schedule is insane. With what I already am RPing currently, I cannot add new RP's at this time. I will update you when I open up RP's again.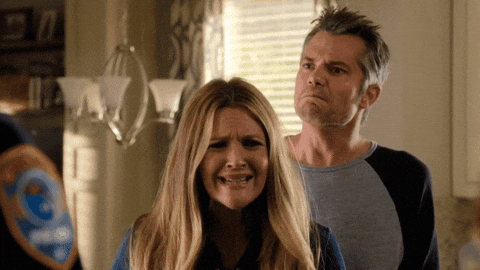 I'm just counting the days for when life can get back to normal! Onto the welcomes!
I'm happy that you stopped by. I do not have any characters listed that I am actively playing, because I make characters that I create individualized for those who RP with me, and the specific RP

Any characters on this page that are listed are retired from previous RP's only and are not available for RP later. I am however very proud of what I did with them, and I want to show them off.
Icon Picture by SilentSybil
Other pictures on my profile found through Google Search, searching "Free to use even commercially."
Things to know:
I do not RP with minors; you need to be 18 to RP with me.
I do love romance stories, primarily historical, crime-based, or comic book romance, but I prefer fade-to-black most of the time in an intimate setting.
I love complicated stories, rich character building, and lore
Genre's I RP
Comic Book
Mafia Stories
Crime Syndicate (see above)
Adventure stories
Sci-Fi
Anime
Romance (Rom-Com, Historical Fiction, Crime, etc.) and
Whenever I open up RP again, feel free to contact me. I'd be happy to make a character up for our story and then have it message you, or we can use writer's profiles. I'm okay with either scenario.
Gaeilge_Banrion's Characters
Rave Reviews
I have to give this lady kudos for her nice words she had for me during 'Excellent Week'! She is one of the bright candles of RP Repository! Thank you again as your kudos really helped me out of a funk when I read it and was a reminder of all that is good. If you are fortunate to be role playing with Gaeilge, enjoy their artistic presence!
Kind and understanding
- Rogue-Scribe
Gaeilge_Banrion is a wonderful RPer! Not only is she wildly creative, but she's a talented writer, a thoughtful moderator, and a very kind friend. Her characters are diverse and dynamic, and her worldbuilding is thorough and imaginative. This wonderful lady is well worth an RP, a kudos, and a friendly hello!

~Alaine

Creative ideas
Wonderful writer
- Anonymous
See all of Gaeilge_Banrion's kudos »
Inquiring minds want to know why we too should befriend Gaeilge_Banrion!
Did you remember to explain why your friend is awesome?