Gaeilge_Banrion
Epic Member
Gender: Cisgender Woman
Age: 40
Birthday: September 20
Springtime has come again my friends! It's that time again! I wish you happiness, great things, and some enjoyable weather.
I also wish you delicious coffee as that is what fuels all of my creative processes hehe.
3/11/2021 - I have all my available RP slots taken! Thank you to everyone who is part of my storytelling world. I hope you all are having a fantastic day and week.

If you still are interested, please DM me. I'm not sure about how much time I have, but I'm always open to ideas for RP and I'd be happy to hear about your story idea. I look forward to your message.
──────▄▀▄─────▄▀▄
─────▄█░░▀▀▀▀▀░░█▄
─▄▄──█░░░░░░░░░░░█──▄▄
█▄▄█─█░░▀░░┬░░▀░░█─█▄▄█
I'm happy that you stopped by.
A little about me:

I am a Cisgender Woman. Please, do not let the word Cis chase you away. It's how my brain works, and I don't want you to feel uncomfortable with me and my thought processes.
I am very big on body positivity. I do not always put that in my RP, but you should love you for who you are, and I love me for me.
I'm delighted by everyone and how their brain works and I have no malice in my heart for anyone.
I prefer she/her pronouns for personal discussions, but please don't hit me up for romance.
I'm an old lady by RP standards. If this was Dog Years I'd be dead many times over. I'm not interested in romance, but I love long-term RP partners and friendships.
I do not have any characters listed that I am actively playing, because I make characters that I create individualized for those who RP with me, and the specific RP.
Any characters on this page that are listed are retired from previous RP's only and are not available for RP later. I am however very proud of what I did with them, and I want to show them off.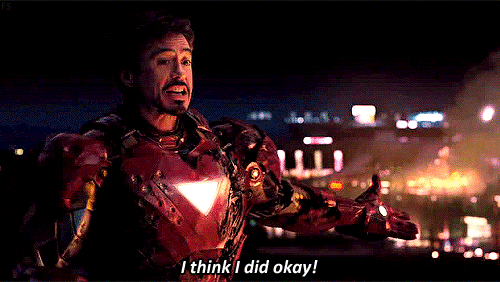 ──────▄▀▄─────▄▀▄
─────▄█░░▀▀▀▀▀░░█▄
─▄▄──█░░░░░░░░░░░█──▄▄
█▄▄█─█░░▀░░┬░░▀░░█─█▄▄█
"Where did you get your avatar/icon picture at?"
The little digital avatar is part of RPR, and I have included them on the page above.
I sometimes use a drawn commission by SilentSybil
.
Other pictures on my profile found through Google Search, searching "Free to use even commercially."
──────▄▀▄─────▄▀▄
─────▄█░░▀▀▀▀▀░░█▄
─▄▄──█░░░░░░░░░░░█──▄▄
█▄▄█─█░░▀░░┬░░▀░░█─█▄▄█
Things to know:
I prefer PM RP only. Please send me a private message for details and ideas. I do not do LFRP ads, I do not get on the forums, and I avoid public RP. I prefer to customize for private RP only.
I do not RP with minors; you need to be 18 to RP with me.
I do love fun and exciting stories, primarily historical, crime-based, or comic books. Romance is great but Romance does not mean sex to me, it means character chemistry that I love to be a part of. If there is a story necessary reason for intimate settings, (if there is a reason for one character to sleep with another one) I prefer fade-to-black most of the time in an intimate setting.
I won't write Smut/Erotica stories or RP.
Trust me, you'll thank me for telling you this. People hate it when I try, and I'm not here to disappoint anyone.
I love complicated stories, rich character building, and lore. Worldbuilding is fun for me and so is character exploration.
──────▄▀▄─────▄▀▄
─────▄█░░▀▀▀▀▀░░█▄
─▄▄──█░░░░░░░░░░░█──▄▄
█▄▄█─█░░▀░░┬░░▀░░█─█▄▄█
Grammar and Spelling Preferences
"Are you someone who looks for literate RP, or are you picky?"
Anyone who reads and can write is literate, in my opinion. I think that having this conundrum about who or what someone's skill in writing in English for RP, is really silly. I could care less.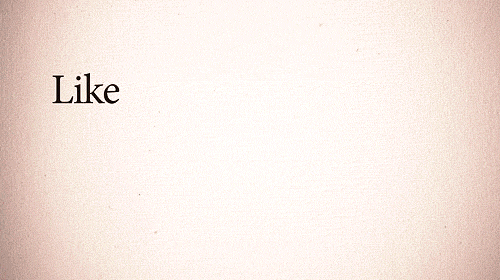 The Gif is correct, I do have some feelings on what I like. My personal preference is someone who can write more than one paragraph per post. I also enjoy when the writer uses capitalization at the beginning of sentences and isn't abbreviating words constantly.
Aside from that, I've had many wonderful RP experiences with native and non-native English writers and speakers. I'm not that picky. If you are picky, I may not be up to snuff for you, just a warning.
──────▄▀▄─────▄▀▄
─────▄█░░▀▀▀▀▀░░█▄
─▄▄──█░░░░░░░░░░░█──▄▄
█▄▄█─█░░▀░░┬░░▀░░█─█▄▄█
Genre's I RP
Comic Book
Mafia Stories
Crime Syndicate (see above)
Adventure stories
Sci-Fi
Anime
Romance (Rom-Com, Historical Fiction, Crime, etc.) and
──────▄▀▄─────▄▀▄
─────▄█░░▀▀▀▀▀░░█▄
─▄▄──█░░░░░░░░░░░█──▄▄
█▄▄█─█░░▀░░┬░░▀░░█─█▄▄█
I'd be happy to make a character up for our story and then have it message you, or we can use writer's profiles. I'm okay with either scenario.
Gaeilge_Banrion's Characters
Rave Reviews
Gaeilge_Banrion is a wonderful RPer! Not only is she wildly creative, but she's a talented writer, a thoughtful moderator, and a very kind friend. Her characters are diverse and dynamic, and her worldbuilding is thorough and imaginative. This wonderful lady is well worth an RP, a kudos, and a friendly hello!

~Alaine

Creative ideas
Wonderful writer
- Anonymous
Gaeilge_Banrion is a joy to write with. She is most understanding and wonderful woman I have had the pleasure of writing with. She knows how to write a well developed reply that progresses the story and keeps things interesting. I always look forward to her replies and seeing how our roleplays develop. She is a wonderful writer that anyone would enjoy working with.
- Krispythekritter
See all of Gaeilge_Banrion's kudos »
Inquiring minds want to know why we too should befriend Gaeilge_Banrion!
Did you remember to explain why your friend is awesome?