Haida

[This profile was last updated on: November 28, 2020]
Welcome all,
You've stumbled upon my profile, so here's a bit about myself (Be Warned: I hate talking about myself, so there's more to me than this profile le's on):
Name, Age, and Nationality
You can refer to me as Mike, or Haida if you please, though Mike is not my first name. Simply, I hate my first name, I go by my middle name - Michael. I'm currently twenty and reside within the Great North - Canada.
How long have I been roleplaying?
I began roleplaying about five years ago, with a friend. Simple one liners, so I do not consider it useful to my current roleplaying skills, outside of understanding the boundaries of roleplays. I haven't roleplayed in years since, but I came back to roleplaying - this time on RPR - in May this year. I'm a quick learner, so I quickly progressed from mere few-sentence replies to detailed, multi-paragraph replies.
What sorts of things interest me?
My biggest interest is history, particularly World War II history and even more so, naval ships and naval battles. These multi-ton goliaths have fascinated me since I was very young, especially considering I've seen quite a few impressive naval ships on display - namely the battleships Missouri in Hawaii and Wisconsin in Norfolk.
I enjoy playing games, no doubt - though right now, I'm practically married to World of Warships (as much as that game may infuriate me). I enjoy playing other games too occasionally, like Minecraft and Far Cry. I've more or less shifted away from gaming, in recent years, with vast shifts in my life.
I like working out, and have been getting back into the gym lately, so I may be less active for a day or two as my energy levels recover.
What kind of a roleplay partner am I?
I'm always willing to try some new ideas, given they are within the confines of MxF or FxF and a modern setting. I am willing to do a setting as old as the 1930s/1940s, but I'm generally more comfortable with a modern setting. Fantasy is not something that particularly interests me, unless it is very light fantasy. I generally write four to eight paragraphs - depends on what I am given and what I need to write.
I am quite patient when it comes to partners, though I will start losing interest after the roleplay has been unanswered for a week without an advanced notice that my partner will be busy or is simply unable to write due to a lack of inspiration. Romance is the only genre I will roleplay, though I am A-okay with a romance involving incredibly serious topics; I have no triggers.
How often do I reply?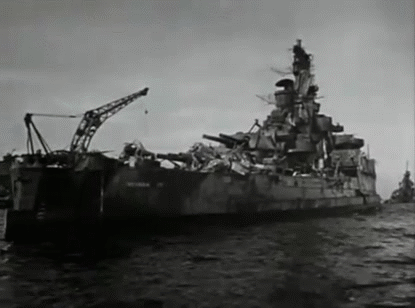 I try to reply every day, but I suffer from depression and the occasional suicidal thoughts. Depressive spouts that leave me uninspired usually don't last anymore than a day, though if I am aware it will be longer, I will let you know and give an estimate for when I should be back to normal. I only ask for a bit of patience.
So that's a bit about myself! Have a good day!
Haida's Characters
Rave Reviews
Where do I begin? Mike is an amazing writer and friend, I've come to discover. I've been RPing with him for more than a year, making him the longest RP partner I've ever had. Through RPing with him, he has unintentionally caused me to grow and develop my own skills as a writer. He has impeccable grammar and is consistently doing his part to keep the plot moving, and I have never regretted my choice to RP with him for a second. You definitely won't regret writing with him, I assure you of that.
Wonderful writer
Long-term partner
- Bree
Mike is Wonderful person kind and understanding. His charater is well thought threw and is good and throwing ideas back and forth. I look forward to his responses in the super sweet story we are working with together.
Creative ideas
Wonderful writer
- SarietheFae
Inquiring minds want to know why we too should befriend Haida!
Did you remember to explain why your friend is awesome?