Kruhee
Epic Member
Gender: Female
Age: 26
Time zone: PST
___________________
Status:
March 11, 2020
Commissions: Open. All who bought from the March sale are still on the list and will be worked through ASAP.
Requests: Closed.
Art Trades: Open.
Current Obsession: WIDOFO

Role Play: Mostly in the New Versailles group. Slow.

Hey, I'm Vi but you can call me Kruhee or Kru as it's my screen name on just about everything. I'm here to RP, make friends, and doof around. My philosophy is you give what you get, I will respect others as long as they respect me, and if not I will stop contact with them and we can get on with our lives. I don't do drama, I don't put up with shit starting, and overall I really just want to be a responsible, fun loving adult. Oh, I am an adult by the by, so I won't be playing with anyone under 18+ for my own comfort. But if anyone of any age wants to talk about art or the character creation process I'm down for that.
I am an artist, I do it for money, which you can see
here
on my Instagram or
here
on my RPR commission page. I'm always trying to improve, expand, and step outside my comfort zone to create something new to me both in art and in RP.
I like to play just about everything when it comes to RP settings but Victorian and Modern Fantasy are my favorites. I am inspired by books like The Original Grimm Fairy Tales, The Lies of Locke Lamora, Red Seas Under Red Skies, LORE, Quackery: A Brief History of the Worst Ways to Cure Everything, and many more. As well as the basic history of the esoteric and religion. They reflect in my writing as I draw inspiration from the things that I like. This means slight supernatural elements surrounded by the dirty, war-torn mundane. As such, I like to play the bad guy, or the good guy, or anything that is needed including multiple NPC's or even multiple characters in the same scene. IE I like to play just about anything. People are complicated and a character is never going to be just one thing, I try to reflect that in my own characters, and in my writing.
A bit about me:
I am a cisgender, polyamorous, pansexual, For those who don't know what that means, I am a woman, who takes on many open functioning and healthy relationships with willing partners across the gender spectrum as "consensual, ethical, and responsible non-monogamy". I am happy with who I am, I love my partners, and they love me. (If you're curious about what any of this is, feel free to ask.)
I am a history buff when it comes to medieval trade and textiles. I like to recreate clothing from across centuries from different cultures.
I can often times come off as closed off, or impersonal as I experience anxiety when speaking to new people. I promise, I care, but sometimes it doesn't show as being warm and friendly right away. Mostly I just do not know what to say in many situations.
Due to past experience in the RP community, I am slow to create meaningful and lasting connections between characters. I am even slower to allow romance between my character and another. I don't condone auto-shipping, or OOC guilt tripping to play one specific character.
I will only write smut with people I trust.
If at any time OOC and IC are mixed, expect a talk. If it keeps happening, expect a block.
Thanks for reading!
---
---
___________________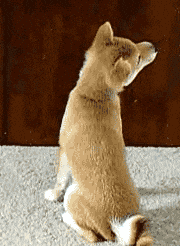 Rave Reviews

Art and Commissions
(played by Kruhee)
10/10
I would most definitely recommend this artist to anyone looking for professional work. This was my first time ever asking for a commission, but Kruhee was very gentle and patient with me when I was asking twenty million questions. She is also a very good communicator and updates the progress of your commission pretty quickly. I would love to commission her again sometime in the future.
- Lumaslily
It's really difficult to pick just two qualities. I know it's pick the best ones but knowing Kruhee for as long as I have and knowing the many sides of her, it makes it rather impossible and disheartening to only be able to pick two. Kruhee is talented is every sense of the word; whether it be drawing, colouring, writing, plotting a story- (Hell! She's even written a couple of books!), gaming - not to mention how big her heart is, it's hard to deny her. She is a force of a woman.

Creative ideas
Wonderful writer
- Demilicious
Inquiring minds want to know why we too should befriend Kruhee!
Did you remember to explain why your friend is awesome?