Lagertha
Gender: Female
Age: 25
Birthday: August 26
Hej med dig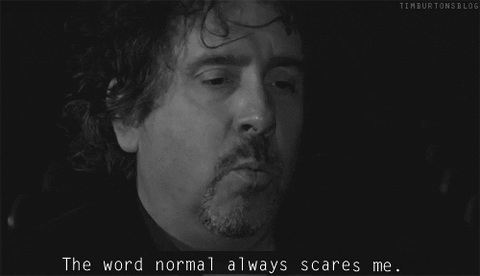 Velkommen til og tak fordi du gider at bruge et par minutter på at se, hvad jeg er for en. Jeg elsker at rollespille og bruger ofte så mange timer jeg kan herinde. Uden at lyde for melankolsk, syntes jeg det er en dejlig måde at slippe lidt væk fra hverdagens kaotiske og travle rytmer og i stedet koble lidt af. I hverdagen bruger jeg min tid på mit studie og pt. arbejder jeg på mit bachelorprojekt. Dog er jeg stadig meget aktiv herinde, nok mere end jeg burde og er også åben for flere rollespil, end dem jeg har nu. Man er altid velkommen til at skrive til mig, selv hvis det bare er for en hyggesnak om alt eller intet mellem himmel og jord.
Hurtige rollespils facts:
-
Jeg roller helst kun bxb/mxm. Kan dog være åben for et mxf, hvis plottet tiltaler mig.
-
Genre mæssigt har jeg ingen begrænsninger. Plottet er dét der er afgørende for mig og er altid frisk på at prøve noget nyt.
-
Jeg roller kun på dansk, men har ikke noget imod hvis dialog føre på engelsk. Begge passer mig helt fint.
-
Mine svar variere meget, alt efter hvad der sker i rollespillet og hvor meget der er at 'skrive om'. De kan gå alt fra 40 ish til 10 ish linjer.
-
Jeg skriver i 3-persons.
Karaktere der stadig er åben for rollespil:
-
Charlie Leach.
-
Matteo Di Benedetto.
-
Sebastian Watson.
-
Elijah Genovese.
-
Atticus Vlachos.
Jeg tror det var alt hvad jeg ville sige for nu. Skriv endelig hvis det lyster, jeg vil kun blive glad for det
Rave Reviews
We haven't rped for long but I can already see how amazing Lagertha is. I adore her character and the level of detail put into him. Her posts accent this, really letting me see this character's psyche in action. Even considering our different native languages I can tell how wonderful she is at writing and it's wonderful to read her posts regardless. I think you're a wonderful person and I hope we can continue to get along!
Wonderful writer
Long posts
- Murkysoulwaters
What words can describe this girl? Kind, creative, a whole lot of fun, and the list continues. We might not have roleplayed for that long, but I really enjoy our roleplay and our chats. Your characters are so well-made, you bring a lot of ideas with you, and you make an RP just really incredibly great, plus talking with you about random things and fangirling is awesome

RP with her, because she is worth it!

Kind and understanding
Wonderful writer
- ChocolateIceCream
Inquiring minds want to know why we too should befriend Lagertha!
Did you remember to explain why your friend is awesome?
Recent Activity
No recent activity to show