Libertine
Site Moderator
Plot glutton, worldbuilder, fantasy enthusiast.


My characters are not me, I am not my characters.


They're just holding me hostage.
Lib
here! I've been relying on the Repository as a character cache for years. No matter what galaxy far far away my pages travel to, linked in games and forums across the web, RPR has always been home base. The community nurtured my favorite hobby: being a part of it has made me a better writer, so I've rallied with its overseers to pay it back. I'm dedicated to keeping the site safe and secure for all of my literary neighbors.
---
"For the delectation of his mind and the delight of his eyes, he had decided to seek out evocative works which would transport him to some unfamiliar world, point the way to new possibilities, and shake up his nervous system by means of erudite fantasies, complicated nightmares, suave and sinister visions."
-JK Huysmans, Against Nature
---
While I'm happy to help with any issue, I also
live
to discuss stories any chance I get. I don't care to share real-life in-depth, and I may not be too keen on answering questions about it, but I
always
want to talk about writing. Be it character development, campaign construction, or setting up a setting, I have a voracious imagination that revels in the creativity around here. Hit me up some time to talk shop!
Discord:

Lib

#1474
---
---
"That's how we're gonna win. Not fighting what we hate; saving what we love."
(Star Wars)

"You're worth more than what you can give to other people."
(She-Ra)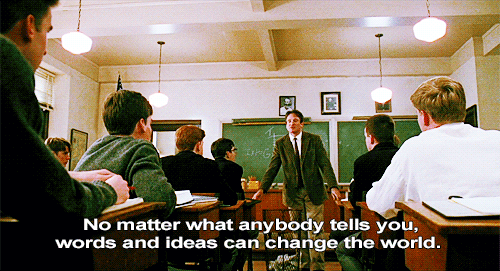 PM friendly, just no random friend requests!
Rave Reviews
Andronicus
(played by Libertine)
Have you ever seen a faun trying not to be a faun and run a business professionally and
legitimately
instead? Neither have I...until I started writing with Andy! Lib does such an amazing job of writing out the little nuances of the character going against his very nature that it makes for amazing reading and responding. I'm always really excited and eager for the next post so I can see what antics Andy is going to be up to, aside from driving my character crazy!
Wonderful writer
Drives the plot forward
- MissPixie
Do you ever see a character you can fall in love with after the first post? That's Yaz, she's amazing and I love each and every post, written true to character with so much personality it's absolutely stunning! I can't wait to see more of her in the future and adore every aspect about her character both seen in her profile, and seen in play.

Great sense of humor
Wonderful writer
- Kruhee
See all of Libertine's kudos »
Inquiring minds want to know why we too should befriend Libertine!
Did you remember to explain why your friend is awesome?