Libertine
Site Moderator
Plot glutton, worldbuilder, fantasy enthusiast.


My characters are not me, I am not my characters.


They're just holding me hostage.
Lib
here! I've been relying on the Repository as a character cache for years. No matter what galaxy far far away my pages travel to, linked in games and forums across the web, RPR has always been home base. The community nurtured my favorite hobby: being a part of it has made me a better writer, so I've rallied with its overseers to pay it back. I'm dedicated to keeping the site safe and secure for all of my literary neighbors.
---
"For the delectation of his mind and the delight of his eyes, he had decided to seek out evocative works which would transport him to some unfamiliar world, point the way to new possibilities, and shake up his nervous system by means of erudite fantasies, complicated nightmares, suave and sinister visions."
-JK Huysmans, Against Nature
---
While I'm happy to help with any issue, I also
live
to discuss stories any chance I get. I don't care to share real-life in-depth, and I may not be too keen on answering questions about it, but I
always
want to talk about writing. Be it character development, campaign construction, or setting up a setting, I have a voracious imagination that revels in the creativity around here. Hit me up some time to talk shop!
Discord:

Lib

#1474
---
---
"That's how we're gonna win. Not fighting what we hate; saving what we love."
(Star Wars)

"You're worth more than what you can give to other people."
(She-Ra)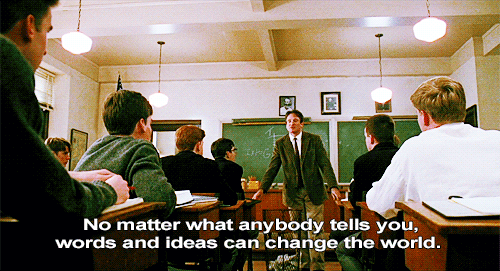 PM friendly, just no random friend requests!
Rave Reviews
I wish I'd come out of my dark hiding places sooner, because I've been all kinds of missing out on a kindred spirit! Lib is brilliant, has an amazing sense of humor, and is spectacularly down to earth. A talented writer who understands just what it takes to plant the seeds to a good story in both setting and character development, a truly top notch weaver of plots. I've enjoyed every second of my time with her in character and out. It must indeed be that good air.
- Tar
Lib is always blowing my freaking mind. Our muses play so well together it's just downright disturbing. I hope I've done your main proud, beb! I love everything she writes. Lib is the kind of person who will level with you on plot ideas. She won't waffle. She'll work with you, but stay true to her OCs in the process. I just ADORE her and you will too. She's such a babe.
- Mina
See all of Libertine's kudos »
Inquiring minds want to know why we too should befriend Libertine!
Did you remember to explain why your friend is awesome?