MangoNekros
Epic Member
Gender: Male
Age: 18
Birthday: September 25
Current Mood
Writing Style
I'm not an absolute bible writer. I wouldn't mind one line responses so long as something was necesarrily there. But due to some rather picky friends, I had to work my way up to delivering 1-1.5 paragraph responses. I'm very active on the weekdays, so if you'd respond to me in an rp i'd respond 5 minutes later. I prefer quantity over quality, it seems. I barely do one-lining anymore, I just write as much as 2 or maybe 3 paragraphs.
Hey there, My name is Mango. Nothing special to put here, but you can shoot me a request if you want. I'm more often on here if I have a lot of Roleplays, so if you want me to RP, just shoot me a request, and if we rp for a while, I'll be on RPR for longer!
I like action a lot, with romance every now and then. I'm not really a fandom rper as I enjoy things like JoJo's Bizarre Adventure, DOOM, and Warframe but I can try something as long as it isn't a boring fandom lol.


What the Merkava doin?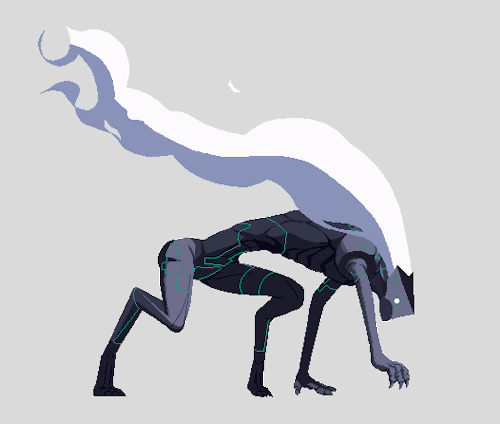 Rave Reviews
Mango is an amazing rolelplayer! He adds a lot of detail into his work and you can tell that he puts effort into his storylines. He has amazing ideas!
Wonderful writer
Fast responses
- RedPandaFox
He is really fun to RP with because the characters he has are very interesting. They make an RP that much more fun. - Dark_Cupid
See all of MangoNekros's kudos »
Inquiring minds want to know why we too should befriend MangoNekros!
Did you remember to explain why your friend is awesome?