Mipps
Epic Member
Gender: Female
Age: 32
Birthday: February 13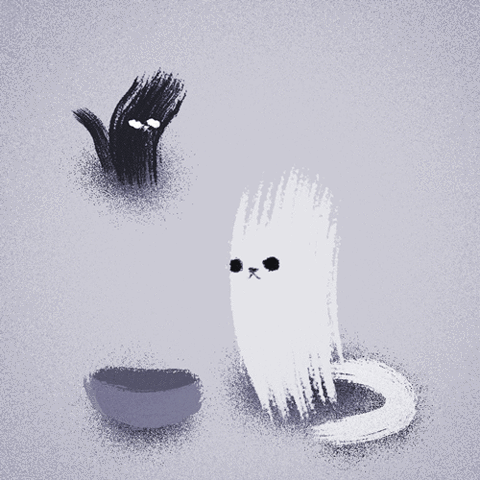 Hello, I am Mipps and you may call me Mipps.
My roleplay life is separate from my real world and I very much prefer to keep it that way. If we become good friends, of course you will learn more about me. All I will share is that I am a very strange, eccentric, sarcastic and morbid person in a very happy loving relationship. I paint digital art, links are way way down below if you want to peek.
I am very PM & friend-request friendly. I am willing to talk about all kinds of other things related to RP, art and writing. But please be mature and respectful as this is a place where I unwind and escape.
I am trying to make my profile more positive when it comes to what I do and don't do. I am also trying to open up possibilities for a larger variety of RP.


Friend requests are for 18+ only (A filter since I only RP with adults)
But anyone can message me.

Notice

Reply Status: Uh Muse is a bit low in general, a lot of real life stuff going on that's keeping me from the computer... + art. Replies are SLOW; could be 3-7 days (01.22.2020)

Roleplay requests are closed

; Unless you see a LFRP ad from me, I am not accepting new RPs.
Art commissions and requests are open; adding a small delay to replies.

My group

I operate a Roleplay group called Silver Riversthat is currently under construction for realism Sci-fi RP.

My Writers Playstyle

Click Me to read about my writer's style and stuff
I am a Go-go-go adventure type roleplayer. My style/preference is better suited for devious/dramatic activity, quests, missions, survivals and investigations; where there is generally a goal all characters are headed towards and events are frequently happening.
Slice of life and basic romances are not my cup of tea
;I consider slice of life and basic romance to be two normal human characters doing normal day to day activities like doing laundry, cooking, snuggling all day, going to the movies ect. I live this sort of life every day, and my life is pretty good so I don't really have any interest in this type of roleplay. I prefer my RP to have elements of other worldly things such that it provides an escape from reality for things I cannot do in life.


I only roleplay with 18+. It's nothing against you, I just have a lot of language/violent/sexual themes to my RP that isn't legally suitable for minors.
Writer style: I write on average 2-4 decent sized paragraphs (That's 100-200 words per paragraph) in detail with effort in grammar and spelling; in 3rd person; past tense; I try to keep these realistic as possible even in fantasy settings. I flux around a bit, when I GM/world build I can write a LOT more.

Generally, I look for partners who match my writer's' style or are at least close enough to that it doesn't bother me. In the very least I expect mature writing and effort put into replies with enough content that my character can react to. I look for people who push the plot forward rather than just respond to what mine does, character thoughts or backstory.

I keep my IC and OOC separate; I am not my character. My relations are drama free and I do my best to be collaborative such that everyone is having fun!

I occasionally roll dice to add some spice. Not for everything… but for combat, forks in the road and impulsive characters. I don't expect you to.

I adjust to partner's comfort level when it comes to intimate interactions. Write it out or fade to black, I don't care. When someone wants to write smut; I can adjust the smut to story ratio as well. But I am generally very story driven so there will be 20% story minimum unless it's a short-term one-off scene.

I am LGBT friendly, but I myself am not LGBT. You are welcome to chat with me about possibilities in RP; some of my characters are open to such intimate pairings - However, I will not modify sexual preference on any of them to accommodate, just as I would never ask you to adjust your own sexuality to accommodate in real life.

My villains and monsters are true to what they are. If you are not comfortable with the bad things villains and monsters do such as sexual themes/violence/gore/psychological trauma then it is best, you don't engage with them. That being said, some things can be dialed down description wise if you're not comfortable with it.

I write in short-term scenario mindset these days. I want a definitive end to our RP as a goal. That way I can cycle my characters and have some down time and explore other story potentials without overwhelming my inbox. That doesn't mean RP can't be long term; once a goal is reached, we can set a new short-term goal to continue on. When we hit those goals, I will do check-ins to see if one of us needs a break or not.

I hope that my partners don't ghost me and practice communicate. I am very nice and approachable. I will do my best to balance staying true to my characters and making sure you are having fun on yours. At the end of the day if we aren't a match, just say so we can close and move on. If ghosting happens? Eh no biggie really. After 2 weeks RPs go into my "gone dark" folder and eventually get cycled into 'closed' if I don't hear from them. I am not going to hunt you down. You do you boo.

Real life comes first.
Some Extra quick notes:
I do not enjoy playing with OP characters, Gods or otherwise indestructible or imbalanced characters. If you throw one at me for a RP Idea, it will be met with great hesitance.
I do not dislike Anthro/furres or feral characters; but I am not very interested in playing with such characters as I have had an excess of them over my 20 years of RP.
While romance is nice, I value all kinds of relationships for my characters including platonic friendships, colleagues, enemies and even family. So don't be afraid to hit me up for pairings that might not workout romance wise.
Me roleplaying like: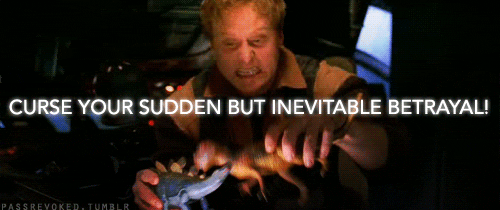 :star:My Artwork Stuff:star:
Mipps's Characters
Rave Reviews
After helping with the fundraiser for Operation Audacious Phoenix, Mipps went on to help squash 11 bugs during beta testing!
Helpful
- Zelphyr
Kaetil Murphey
(played by Mipps)
Kaetil's an amazing character whose confident and intriguing personality brings a refreshing take to an RP. His player, with their crisp descriptions and plot developing skills, certainly does him justice. I'm thoroughly enjoying our RP so far since Kaetil's proven to be quite the challenge for Ellie. Please do not pass up the chance to engage in a great story with this fascinating character and player!
Wonderful writer
Concise posts
- Xion
Inquiring minds want to know why we too should befriend Mipps!
Did you remember to explain why your friend is awesome?