Inquiring minds want to know why we too should befriend Nico!
Did you remember to explain why your friend is awesome?
Want to tell the world what you love about Nico? You need to log in or join our community, first! It's fast, free and easy.
Gender: Female
Age: 23
Birthday: November 19

RP Preferences
Always
MxM
High Fantasy, both medieval and modern
Romance
Slow buildup
Historical RPs
Multiple paragraphs
Multiple characters
Smut
Sometimes
Pure Modern
Group RPs
Almost never
FxM
FxF
Post-apocalyptic
Never
Non-con/dub-con
Only smut
Extreme powerplay
Non-romantic RPs
Zombies
OBS - I am currently attending university, studying Latin as my major, and I am therefore not very active, but you are still very welcome to send me a message just to have a chat or maybe to talk about starting a (future) rp


If interested, I'm currently really into Modern Fantasy settings, though I'm always ready to brainstorm and specify the details further! I also prefer MxM, if not only that, as I'm not really interested in neither FxF or MxF as of now to be fair. I do RP mostly romance-focused, though I love slow buildups and sexual content is not necessary, though I definitely don't mind either. I'm also not a native English speaker, so I might make mistakes here and there as well as overfill every sentence with commas (lol), but I do see myself as more or less fluent, so I'm more than ready to RP in English as well as Danish, my mother-tongue.

If this sounds like something you'd like to give a chance, please send me a message, though I might not get back to you right away!

If you just want to chat, some of my main interests are: Legend of Zelda, Bollywood, Latin (topic such as the language itself, Ovid, Caesar, Augustus, Vergil, etc.), world history (especially ancient and Roman), languages in general, mythology, Japan, travelling, Pokémon as well as Pokémon GO (be my friend, PM me!), Fire Emblem (be my friend, PM me!), Animal Crossing: Pocket Camp (be my friend, PM me!), makeup, cosplay... (updated from time to time)

Thanks for understanding!


Love,
Nico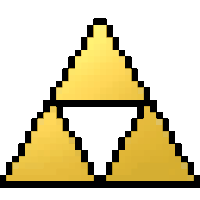 Recent Activity
No public activity to report yet.