Inquiring minds want to know why we too should befriend Peachcakes!
Did you remember to explain why your friend is awesome?
Want to tell the world what you love about Peachcakes? You need to log in or join our community, first! It's fast, free and easy.
Epic Member
Gender: Female
Age: 23
Birthday: March 04
Status: Responses may be slower than usual, rough few days. Thanks for being chill about it ♥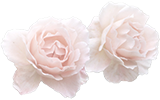 ---
𝐏𝐞𝐚𝐜𝐡𝐜𝐚𝐤𝐞#𝟏𝟓𝟗𝟕
---
*✧・゚:* Love and hope spring forth from the stars *:・゚✧*
---

Hi ♥ I'm Mae and I can never decide how to write this out lmao. Anyways I'm 23 (soon to be 24) and I have a lot of hobbies but writing / RP tends to take the cake. I'm half white and half Filipino, but I speak very minimal Tagalog. Mae is not my real name but my middle name. I'd like to change my first name when I have the funds, but until I pick something that sticks, "Mae" or "Peach" will do! I like decorating, nature walks, a colorful evening sky and getting stray cats to love me.


Come summer and fall, my life will be changing quite a bit. I will be returning to school in autumn and possibly moving, so before then, I'd like to get in as much RP as I can! I am also a nanny/caretaker IRL so please understand if I suddenly vanish for periods at a time.
♥ Learn More About Me♥
I will always opt for desserts that are both cute and delicious. (Decorative cupcakes are my jam) Boba tea and frappucinos daubed with whipped cream are guilty pleasures. I collect pretty journals, eyeshadow, make-up brushes, and pencils. Getting my nails and eyebrows done is nearly therapeutic for me. I have an obsession with bath bombs.
---
𝐦𝐢𝐬𝐜𝐞𝐥𝐥𝐚𝐧𝐞𝐨𝐮𝐬 𝐢𝐧𝐟𝐨
Random tidbits of info like fandoms, favorite foods, hobbies,
and anything else you might be interested to know about me!
【♥】

fandoms


I've read most ASOIAF books and have watched the entire show! (GoT)

I grew up on Harry Potter, read the books, and visited its own world in Universal Studios Orlando. That's probably where my love of magic started. My favorite Hogwarts house is Ravenclaw but if we're being honest Beauxbatons is my home. My patronus is a terrier, apparently!

As far as superheroes go I love both DC and Marvel, though I usually prefer the latter of the two. Black Cat is my favorite. ♥

The Tolkien universe of LotR is beautiful. I haven't read all the books, but I plan to! I've seen every installment of the series in movies and would happily retire in Rivendell if you asked.

Berserk, Claymore, Trigun, Cowboy Bebop, Sailor Moon, Bleach, Trinity Blood, My Hero Academia, and Black Lagoon off the top of my head are some of my favorite animes! I'm always open to more.

I'm not really playing any games besides League of Legends right now lmao.



【♥】

foods


• Burritos
• Chicken Tikka Masala
• Chicken Vindaloo
• Lumpia
• Eel Sushi
• Salmon Sashimi
• CHEESEBURGERS.
• Gyro, tzatziki sauce
• Pad Thai
• Curry
• My steaks are always medium rare like they're SUPPOSED TO BE
• Chicken Fajitas
• French Onion Soup
• Turkish Meatballs


【♥】

Desserts


• Tiramisu
• Cheesecake
• Cupcakes
• Fudge
• Mochi
• Cannolis
• Poppyseed cake
• Sundaes
• Halo-halo (please look it up if you've never heard of it its an amazing Filipino dessert!)
• Taiyaki





【♥】

Books


• Harry Potter
• ASOIAF
• Throne of Glass
• Elizabeth Chadwick's historical fiction novels
• City of a Thousand Dolls
• Whisper


【♥】

Hobbies

• Decorating
• Writing
• Baking (Nottt amazing at it tbh)
• Scrapbooking
• Writing pretty notes
• Sending pretty letters


---
---
【I.】


1.) I'm a hopeless romantic and I'll be the first to admit I love writing romance, but please don't force it.

2.) Don't take IC into OOC. Our characters dating or hating doesn't mean we, the players, should date or hate each other.

3.) Demanding responses of me or my time will create resentment and I will likely lose interest in continuing the RP.

4.) I'm not ashamed to say that I like writing NSFW material / smut, but it has to lead up to that point and not be forced nor asked for.

5.) I will not change the fundamental traits of my characters such as their personalities, race, or backstory. Minor tweaks to fit a universe are fine, but anything else is a no-go. Please respect my wishes.


【II.】

My schedule gets a bit sporadic due to IRL! Timezones are USA / ET time
MONDAY: 8AM - 3PM (available) 3PM - 7PM (spotty) 7PM - 11PM (spotty)
TUESDAY: 8AM - 3PM (available) 3PM - 7PM (spotty) 7PM - 11PM (spotty)
WEDNESDAY: 8AM - 3PM (available) 3PM - 7PM (spotty) 7PM - 11PM (spotty)
THURSDAY: 8AM - 3PM (available) 3PM - 7PM (spotty) 7PM - 11PM (spotty)
FRIDAY: 8AM - 3PM (available) 3PM - 7PM (spotty) 7PM - 11PM (spotty) - Fridays are a hit or miss.
SATURDAY: 8AM - 3PM (available) 3PM - 7PM (spotty) 7PM - 11PM (Unavailable)
SUNDAY: 8AM - 3PM (available) 3PM - 7PM (spotty) 7PM - 11PM (Spotty)

【III.】


I prefer fantasy in a medieval setting, but I can work with modern if asked.
Fantasy will always be my favorite as my characters are typically magic-users.

Sci-fi is definitely my weakest genre of writing, but I could get into it if invited by friends or patient fans of it.

I will likely not participate in certain canon universe settings. (E.g. Harry Potter, Star Wars) If you're unsure, please ask.

I prefer writing para, multi-para, and novella.

【IIII.】


REGARDING ROMANCE, NSFW:

People tend to get a bit excited after having read that I like writing these things, understandably! But, for both of our sakes and due transparency, here are some ground rules I'm not willing to budge on:



❥

Please don't force a ship. It gets uncomfy when a character suddenly professes love after a very small margin of interaction. It becomes very apparent where your priorities are for the story, and I'd like more to a role-play than that.



❥

Each thread with a character is treated as being its own universe as I usually collaborate with the other player to craft our own world. If you'd like to be "shipped" exclusively, please let me know and we'll discuss it.



❥

Under no circumstances will I ever RP romance with minors or minor-aged characters, even with the notion of fading-to-black. The same rule applies to smut.



❥

I enjoy writing smut and NSFW material, but if it's apparent that's all you came for, the RP will come to a screeching halt. I'm all for freedom of sexuality and my characters tend to express that, but that's a trait, not a foundation.



❥

My smut / NSFW material is typically explicit, clear-cut, and descriptive. Depending on the setting or "mood" it can be romanticized with bits of flowery wording, but otherwise that's just how I prefer to write it!

My characters are typically magic-users and anything that might fall under the category of "caster/support" classes. Potions, rituals, spells and runes are my lifeblood in RP. To clarify though: there is always a limit to the powers of my characters. Whether the magic itself is exhaustive with consistent use or its potency dependent on a source, you can be assured it won't always be the RP equivalent of a "get out of jail" card. If you have any questions please PM me and we'll talk!
i. love. to. rp. casters.
---

Love 'Em

---
Kahnman


The world you and I have been creating in our own little RP is probably one of the most fulfilling I've ever written in. I really appreciate how much you care about your writing and if I'm enjoying it. Which, I always am. You don't see things from just one narrative and it makes for such a nuanced experience in writing with you. I love grumpy mean god of darkness.


RedHeadSamurai23


I love how much we click OOC when talking about our stories, our OCs, and torturing them. You make sure to communicate to the best of your ability which I appreciate as someone who prefers to make friends OOC with other writers. Your intimate knowledge of the cultures you portray is admirable, especially in Zhouken. Thank u for giving the world another beautiful red-haired samurai man

(constantly being updated)
---
At the end of the day, I'm just here to write about some magical babes, RP with those interested and make some friends along the way. I will always do my best to communicate though responses might be delayed. Very rarely will I post something on a thread mired in real world politics and never on site "drama." Let's keep things peachy. 👌