Pen_Tsunami
Gender: Female
Birthday: October 20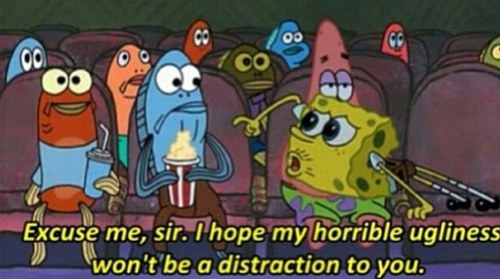 I love MxM more then my dad (it's true)
(
Eastern time zone
)
(
Will reply when I can whenever I'm out of school
)
(
Sometimes I can get carried away and write too much
)
♡LGBTQ friendly (as long as you and your OC are a decent person)
๑DM's only open when I post a role play ad, having trouble making responses for people due to lack of motivation and I hate keeping people waiting.
♡Small children surprisingly make for good conflict, most of the time they're either trying to fight other kids or being kidnapped, what's the point on having them if you can't traumatize them?
☆The joy of making a tall buff OC is giving them daddy issues and making them secretly soft
♪Short softie X Emo tall boy reminds me of the good old days of papermorph roleplays in Roblox where this all started
~1800s-1950s time zones is my crack
✌︎('ω'✌︎) I'll do mostly any roleplay (as long as it isn't like the bottom of the internet iceberg)
★I got tall, I got small, I got mostly anonymous characters, whatcha need?
ʕ⁎̯͡⁎ʔPlease, call me Pen
*Yes, I have more characters then just the 2 that are currently displayed. They're just all anonymous lol.
♪Is it bad that I want to do a heavy "viewer discretion is advised" rp one day?
Idk what else to add besides this gif perfectly describing what it's like being forced into a rp and this small poem
Ride wife
Life good
Wife fight back
Kill wife
Wife gone
Think about wife
Regret
Pen_Tsunami's Characters
Rave Reviews
They are an amazing rp partner, they write amazing and long posts which keeps the rp going. They're characters are amazing as well, the characters are very well played and written.
Wonderful writer
Drives the plot forward
- Cookiesareyummie
Well, Pen_Tsunami here got me to do a roleplay in a genre that I never thought I would do. The Twisted Ones was an amazing opportunity for me to get into new genres and ideas, although there still is great mystery about my character. So, if you ever need a good idea or roleplay, definitely hit up this person. You won't regret it!
Creative ideas
Drives the plot forward
- Anonymous
See all of Pen_Tsunami's kudos »
Inquiring minds want to know why we too should befriend Pen_Tsunami!
Did you remember to explain why your friend is awesome?