Pen_Tsunami
Gender: Agender
Birthday: October 20
Yer average group of misfits

OK SO, a quick announcement before I get to the whole 'all about me' part, I'm still in high school so I'm mostly online every 3:50-4:40ish ( depending on homework and stuff ) during weekdays and mostly online every weekend. I'm also part of a drama club, so some days it will take me longer to be online.

I love my tord babies.



Happy holidays!

──────▄▀▄─────▄▀▄
─────▄█░░▀▀▀▀▀░░█▄
─▄▄──█░░░░░░░░░░░█──▄▄
█▄▄█─█░░▀░░┬░░▀░░█─█▄▄█
Ok, here's a few things about me.
Nickname: Pen
Species: Human
Colour of hair: Brown
Eye colour: Blue
What I prefer: Eddsworld, MxM roleplays are pretty tasty, Caretaker or guardian RP's.
Gender: Agender ( I prefer 'them' or 'they' basically )
Height: Short. I'm short.
Age: Between 14-18 ( Still not comfortable sharing it so you can guess, ehehe... )
Weight: Why do you need to know this tho?

I finished drawing another PFP Aren't they cute? :,D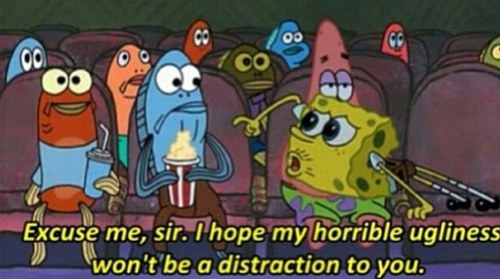 ¯_( ͡─ ⏥ ͡─)_/¯
I'll also barley talk in OOC's too, unless if you PM me. The game forums are also a rarity to see me in.
And yes I love a good MxM roleplay, I support LGBT so you're all welcomed
Characters themes:
( I picked these out carefully, some don't have theme's since I don't use them )
Arcane
(
one of my favourites
)-
Normal
:
Canterella
Blind
:
Meltdown
Liam
(
Another one of my favourites
) -
Dissolve.
Tord Larson
(
one of my favourites
)-
Nostalgia ( 2 )
Maxwell ( One of my favourites )
-
Story of evil ( hehehehe )
Tom
(
one of my favourites
) -
Nice Boys
]
Pen
(
First ever character
) -
It's raining somewhere else ( Her music box plays a similar tune )
Edd
-
dear
Macho
-
Shop~ Music box
Tord Rose
-
Open Up Your Eyes.
I personally love Liam's and Toms theme song, there really good and so listen to them often (˶‾᷄ ⁻̫ ‾᷅˵).
Pen_Tsunami's Characters
Rave Reviews
Pen is a great person to talk to OOC and definitely is worth an RP to try out with! They are very creative and artistic, and have a gentle and carefree attitude! Having had a taste of their RP allowed me to see the amazing writer in them, with detailed posts about their character that left me wanting to know more! I would definitely get to do another RP with them soon!
Kind and understanding
Wonderful writer
- Animatonica
Even though I've only been roleplaying with this person for a short while, it's plain to see; Tsunami is a fantastic writer. I believe they use the idea of familiar habit and personality awareness very well, and always make me smile when giving me an idea that makes me think "y'know what, you're probably right." So I think this person deserves a bit thumbs up!
- TaeOreo
See all of Pen_Tsunami's kudos »
Inquiring minds want to know why we too should befriend Pen_Tsunami!
Did you remember to explain why your friend is awesome?