Rayne_Storm
Gender: Gender Fluid
Age: 14
Birthday: May 22
♪°•°∞°•°♪°•°∞°•°♪°•°∞°•°♪°•°∞°•°♪♪°•°∞°•°♪°•°∞°•°♪°•°∞°•°♪°•°∞°•°♪
Quote of the day: "You know, Luz told me about a trip to Latissa where she met someone very interesting. "A beat-up blonde with no magical powers," she called him and these are her words: A bad but sad boy." - Eda talking about Hunter, "Eclipse Lake", The Owl House.
♪°•°∞°•°♪°•°∞°•°♪°•°∞°•°♪°•°∞°•°♪♪°•°∞°•°♪°•°∞°•°♪°•°∞°•°♪°•°∞°•°♪♪°•°∞°•°♪°•°∞°•°♪°•°
Hello and welcome to my comfortable little center, would you like some tea?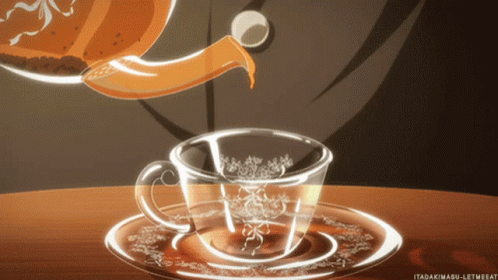 ♪°•°∞°•°♪°•°∞°•°♪°•°∞°•°♪°•°∞°•°♪♪°•°∞°•°♪°•°∞°•°♪°•°∞°•°♪°•°∞°•°♪
I'm Rayne, you can just call me Ray though! I'm a Genderfluid blob who goes by any pronouns. I am also a Bisexual disaster with ADHD who just does random peace signs!
Nickname/s: Ray, Stormy, and Cottonball
♪°•°∞°•°♪°•°∞°•°♪°•°∞°•°♪°•°∞°•°♪♪°•°∞°•°♪°•°∞°•°♪°•°∞°•°♪°•°∞°•°♪♪°•°∞°•°♪°•°∞°•°♪°•°∞°•°♪°•°∞°
My pfp is Mitsuba Sousuke from TBHK. My sweet child (Matching w/ ALTY_Heave)!
My Spotify:
https://open.spotify.com/user/52g6jwkoihep8kynjmmc229ta
♪°•°∞°•°♪°•°∞°•°♪°•°∞°•°♪°•°∞°•°♪♪°•°∞°•°♪°•°∞°•°♪°•°∞°•°♪°•°∞°•°♪
The Picrew's I've used:
https://picrew.me/image_maker/1243146
https://picrew.me/image_maker/139707
https://picrew.me/image_maker/100601
https://picrew.me/image_maker/626197
https://picrew.me/image_maker/56178
♪°•°∞°•°♪°•°∞°•°♪°•°∞°•°♪°•°∞°•°♪
✨Random facts✨
I adore music because it allows me to enter an almost different- world and it's amazing.. (I don't really know how to describe it so you got the short version of it lmao)
♪°•°∞°•°♪°•°∞°•°♪°•°∞°•°♪°•°∞°•°♪♪°•°∞°•°♪°•°∞°•°♪°•°∞°•°♪°•°∞°•°♪
Lyrics that hit a bit too close to my heart
'Do you ever get a little bit tired of life?
Like you're not really happy but you don't wanna die
Like you're hanging by a thread, but you gotta survive
'Cause you gotta survive
Like your body's in the room, but you're not really there' - Numb Little Bug by Em Beihold.

'Girls love girls and boys
Girls love girls and boys
And never did I think that I
Would be caught in the way you got me
But girls love girls and boys
And love is not a choice' - Girls / Girls / Boys by Panic! At The Disco


'No, I'd rather pretend I'm something better than these broken parts
Pretend I'm something other than this mess that I am
'Cause then I don't have to look at it
And no one gets to look at it
No, no one can really see

'Cause I've learned to slam on the brake
Before I even turn the key
Before I make the mistake
Before I lead with the worst of me
I never let them see the worst of me

'Cause what if everyone saw?
What if everyone knew?
Would they like what they saw?
Or would they hate it too?
Will I just keep on running away from what's true?' - Words Fail, Dear Evan Hansen
♪°•°∞°•°♪°•°∞°•°♪°•°∞°•°♪°•°∞°•°♪°•°∞°•°♪°•°∞°•°♪°•°∞°•°♪♪°•°∞°•°♪°•°∞°•°♪°•°∞°•°♪°•°∞°•°♪°•°∞°
My Favorite..
Animes: My Hero Academia, Fruits Basket, The Promised Neverland, and Toilet-bound Hanako-kun!


Shows: Heartstopper, The Owl House, Amphibia, Infinity Train, Hawkeye, and Fraiser!

YT Series: Sander Sides

Webtoons: Heartstopper, It Strikes a Cord, Kiss Bet, Post Harbor, Of Dark Lords and Cabbage, The Silence of Songbirds, You're Cute, Encore!, The Moth Prince, The Leg Less Traveled, Down to Earth, Spicy Mints, The Half Of It, Be My Villain, Obliviously in Love, Boyfriends, 1HP Club, High-Class Homos, Space Boy, Soulmate for Two, Summer Cyclones, colors, K I D D O S, Sweet Talk, Castle Swimmer, and Acception.
♪°•°∞°•°♪°•°∞°•°♪°•°∞°•°♪°•°∞°•°♪♪°•°∞°•°♪°•°∞°•°♪
I'll roleplay just about everything if you just ask!
♪°•°∞°•°♪°•°∞°•°♪°•°∞°•°♪°•°∞°•°♪°•°∞°•°♪°•°∞°•°♪°•°∞°•°♪
My Kins (because I'm a nerd-)
Mitsuba Sousuke (Toilet-bound Hanako-kun)
Tamaki Amajiki (My Hero Academia)
Izuku Midoriya (My Hero Academia)
Tohru Honda (Fruits Basket)
Nagito Komaeda (Danganronpa)
Kenma Kozume (Haikyuu!)
Shoyo Hinata (Haikyuu!)
Koshi Sugawara (Haikyuu!)
Yū Nishinoya (Haikyuu!)
Toru Oikawa (Haikyuu!)
Kusuo Saiki (The Disastrous Life of Saiki K.)
Hunter (The Owl House)
♪°•°∞°•°♪°•°∞°•°♪°•°∞°•°♪°•°∞°•°♪°•°∞°•°♪°•°∞°•°♪
If I do not reply
-doing school
-not in the mood
-busy
-haven't seen the message/s yet
-asleep
-doing other stuff like listening to music or drawing
♪°•°∞°•°♪°•°∞°•°♪°•°∞°•°♪°•°∞°•°♪°•°∞°•°♪°•°∞°•°♪°•°∞°•°♪
Rules
1. Please try to keep it PG-14. I don't mind anything like a little bit of cussing, but I would much rather keep any er0tic or 18+ themes out of our roleplays because it makes me uncomfortable and I'm a minor.

2. Do NOT hate on anybody or their character for their gender identity, sexuality, religion, etc. Everyone is welcome here!!

3. Please do not control my characters or even speak for them. I would like to get to decide what they do or say because I mean- I did create them, didn't I?

4. Please try to do more than a one-liner! I can't respond very well to one-liners and I easily get bored with them.
♪°•°∞°•°♪°•°∞°•°♪°•°∞°•°♪°•°∞°•°♪
Random (and some important) extras
I love anime! So if anyone has any suggestions, just PM me!

I ADORE reading so if you have any suggestions, don't be afraid to recommend them to me as long as they are YA (Young Adult)

I've been diagnosed with ADHD. I have a hard time paying attention to some things and I also get distracted pretty easily, so I'm sorry if I don't get to you in time or it ever gets in the way or bothers some people!

I'm an INFP (aka, Mediator)!

I am also an ambivert, I'm pretty shy when I meet someone but I become more outgoing when I know you for a bit! Sometimes..kind of annoying according to some people-
♪°•°∞°•°♪°•°∞°•°♪°•°∞°•°♪°•°∞°•°♪°•°∞°•°♪
My phobias
Trypophobia
Glossophobia
Athazagoraphobia
Autophobia
Acrophobia (I get a little bit of vertigo when looking up at really tall things and I get a bit scared when I'm too high off the ground)
♪°•°∞°•°♪°•°∞°•°♪°•°∞°•°♪°•°∞°•°♪°•°∞°•°♪°•°∞°•°♪°•°∞°•°♪°•°∞°•°♪
Thank you so much for taking the time to read my profile! Don't be afraid to try something new, stay safe, and have a great day!
https://huggle.jdf2.org/hug/Rayne
Rayne_Storm's Characters
Rave Reviews
Okay, Rayne? She is so so so creative. I love her characters and how she drives the plot forward in such interesting directions! Not to mention how her character is incredibly well written and easy to write with. She also has quite quick responses! She truly is amazing at this, and if you're looking for a partner with interesting characters and great story writing skills, you should hit her up! Love ya

Drives the plot forward
Fast responses
- ALTY_Heave
Her character profiles are beautifully detailed.
Creative ideas
Wonderful writer
- TiredWriter
See all of Rayne_Storm's kudos »
Inquiring minds want to know why we too should befriend Rayne_Storm!
Did you remember to explain why your friend is awesome?