Rayne_Storm
Gender: Gender Questioning
Age: 15
Birthday: May 22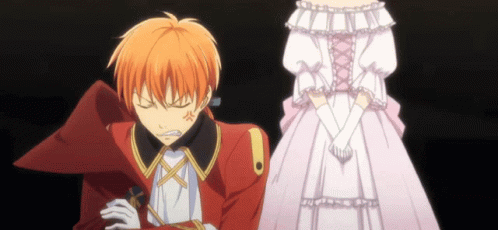 ♪°•°∞°•°♪°•°∞°•°♪°•°∞°•°♪°•°∞°•°♪♪°•°∞°•°♪°•°∞°•°♪°•°∞°•°♪°•°∞°•°♪
Quote of the week: "She didn't fix everything that was broken. What mattered most was that she stayed." Kyo Sohma, Fruits Basket (2019).
Current hyperfixation: Fruits Basket (K Y O R U <33)
♪°•°∞°•°♪°•°∞°•°♪°•°∞°•°♪°•°∞°•°♪♪°•°∞°•°♪°•°∞°•°♪°•°∞°•°♪°•°∞°•°♪♪°•°∞°•°♪°•°∞°•°♪°•°
Hello and welcome to my comfortable little center, would you like some tea- or maybe even some coffee if that's more your thing?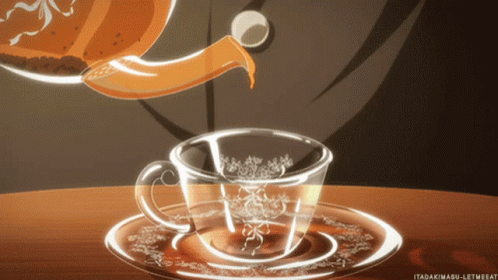 ♪°•°∞°•°♪°•°∞°•°♪°•°∞°•°♪°•°∞°•°♪♪°•°∞°•°♪°•°∞°•°♪°•°∞°•°♪°•°∞°•°♪
Hello to anyone who has stumbled upon my profile!! I'm Rayne, you can just call me Ray though! I'm a gemini weirdo blop who goes by any pronouns (mostly they/them please.) I am also a Neptunic Asexual disaster with ADHD and will not hesitate to throw a random peace sign at you (along with a hug) AGGRESSIVE AFFECTION!!!
Nickname/s: Ray, Stormy, Rayray, any anyone else can come up with-
♪°•°∞°•°♪°•°∞°•°♪°•°∞°•°♪°•°∞°•°♪♪°•°∞°•°♪°•°∞°•°♪°•°∞°•°♪°•°∞°•°♪♪°•°∞°•°♪°•°∞°•°♪°•°∞°•°♪°•°∞°
My pfp is Luz Noceda from The Owl House! Matching w/ ALTY_Heave

My Spotify:
https://open.spotify.com/user/52g6jwkoihep8kynjmmc229ta
My pinterest:
https://www.pinterest.com/Rayne_Storm32/
♪°•°∞°•°♪°•°∞°•°♪°•°∞°•°♪°•°∞°•°♪♪°•°∞°•°♪°•°∞°•°♪°•°∞°•°♪°•°∞°•°♪
The Picrew's I've used:
https://picrew.me/image_maker/1243146
https://picrew.me/image_maker/139707
https://picrew.me/image_maker/100601
https://picrew.me/image_maker/626197
https://picrew.me/image_maker/56178
♪°•°∞°•°♪°•°∞°•°♪°•°∞°•°♪°•°∞°•°♪
I adore music because it allows me to enter an almost different- world and it's amazing.. (I don't really know how to describe it so you got the short version of it lmao)
♪°•°∞°•°♪°•°∞°•°♪°•°∞°•°♪°•°∞°•°♪♪°•°∞°•°♪°•°∞°•°♪°•°∞°•°♪°•°∞°•°♪
Lyrics that hit a bit too close for comfort

Pretty much all of 'Average' by Sushi Soucy.


'Do you ever get a little bit tired of life?
Like you're not really happy but you don't wanna die
Like you're hanging by a thread, but you gotta survive
'Cause you gotta survive
Like your body's in the room, but you're not really there' - Numb Little Bug, Em Beihold.


'Sometimes I act like I know
But I'm really just a kid
With two corks in his eyes
And a bully in his head' - Juliet, cavetown.

'Tell me that you're okay and I'm fine
If you figure out your sh-t then I'll forget mine
Tell me that you're okay and I'm fine
(Got a tendency for codependency)' - TELL ME THAT YOU'RE OKAY, NOAHFINNCE.


'No, I'd rather pretend I'm something better than these broken parts
Pretend I'm something other than this mess that I am
'Cause then I don't have to look at it
And no one gets to look at it
No, no one can really see' - Words Fail, Dear Evan Hansen
♪°•°∞°•°♪°•°∞°•°♪°•°∞°•°♪°•°∞°•°♪°•°∞°•°♪°•°∞°•°♪°•°∞°•°♪♪°•°∞°•°♪°•°∞°•°♪°•°∞°•°♪°•°∞°•°♪°•°∞°
My Favorite..
Animes: Sk8 the Infinity, My Hero Academia, Fruits Basket, Demon Slayer, Spy x Family, and Toilet-bound Hanako-kun

Shows atm: Bluey and The Owl House

Movie/s atm: Tangled

Music Artists atm: Conan Gray, cavetown, Chloe Moriondo, girl in red, Chevy, Panic! at the disco, and Mother Mother

Song/s atm: Family Line and Yours by Conan Gray

Book/s atm: One of Us is Lying by Karen M. McManus

Webtoons: Heartstopper, It Strikes a Cord, It Hurts, Kiss Bet, Post Harbor, Of Dark Lords and Cabbage, The Silence of Songbirds, Encore!, The Moth Prince, The Leg Less Traveled, Down to Earth, Spicy Mints, Be My Villain, High-Class Homos, Space Boy, Summer Cyclones, colors, Castle Swimmer, and Acception.
♪°•°∞°•°♪°•°∞°•°♪°•°∞°•°♪°•°∞°•°♪♪°•°∞°•°♪°•°∞°•°♪
My Comfort..


Show: Bluey.

Movie: Tangled

Music Artists: Conan Gray and Mother Mother

Characters: Nico Di Angelo (Percy Jackson), Raine (The Owl House), and Inosuke (Demon Slayer)

Music: Violin covers

OC/s: Ivory and Charlie
♪°•°∞°•°♪°•°∞°•°♪°•°∞°•°♪°•°∞°•°♪°•°∞°•°♪°•°∞°•°♪°•°∞°•°♪
My Kins (because I'm a nerd-)
Luz (The Owl House) ((My main kin))
Mitsuba Sousuke (Toilet-bound Hanako-kun)
Tamaki Amajiki (My Hero Academia)
Izuku Midoriya (My Hero Academia)
Tohru Honda (Fruits Basket)
Nagito Komaeda (Danganronpa)
Kenma Kozume (Haikyuu!)
Shoyo Hinata (Haikyuu!)
Koshi Sugawara (Haikyuu!)
Yū Nishinoya (Haikyuu!)
Toru Oikawa (Haikyuu!)
Hunter (The Owl House)
♪°•°∞°•°♪°•°∞°•°♪°•°∞°•°♪°•°∞°•°♪°•°∞°•°♪°•°∞°•°♪
Roleplay Info
- My favorite genres are romance, fluff, angst, comfort, and fantasy

- Roleplays I will not do: most sci-fi unless I'm in the mood (It's just not really my thing-), overly gore stuff, or 18+

- My post length usually changes based on my mood. It runs from a couple sentences (although I'm careful to have what's needed to continue) up to a bit of overly detailed paragraphs.
♪°•°∞°•°♪°•°∞°•°♪°•°∞°•°♪°•°∞°•°♪°•°∞°•°♪°•°∞°•°♪°•°∞°•°♪♪°•°∞°•°♪°•°∞°•°♪°•°∞°•°♪°•°∞°•°♪°•°∞°•♪
If I do not reply
-doing school
-not in the mood
-busy
-haven't seen the message/s yet
-asleep
-doing other stuff like listening to music or drawing
♪°•°∞°•°♪°•°∞°•°♪°•°∞°•°♪°•°∞°•°♪°•°∞°•°♪°•°∞°•°♪°•°∞°•°♪
Rules
1. Please try to keep it PG-14. I don't mind anything like a little bit of cussing, but I would much rather keep any er0tic or 18+ themes out of our roleplays because it makes me uncomfortable and I'm a minor.

2. Do NOT hate on anybody or their character for their gender identity, sexuality, religion, etc. Everyone is welcome here!!

3. Please do not control my characters or even speak for them. I would like to get to decide what they do or say because I mean- I did create them, didn't I?

4. Please try to do more than a one-liner! I can't respond very well to one-liners and I easily get bored with them.
♪°•°∞°•°♪°•°∞°•°♪°•°∞°•°♪°•°∞°•°♪
Random (and some important) extras
I love anime! So if anyone has any suggestions, just PM me!

I ADORE reading so if you have any suggestions, don't be afraid to recommend them to me as long as they are YA (Young Adult)

I have ADHD, This means that I can have a hard time paying attention to some things and I also get distracted pretty easily so I'm sorry if I don't get to you in time, ever gets in the way or even bothers some people!

I'm an INFP (aka, Mediator)!

I am also an ambivert, I'm pretty shy when I first meet someone but I quickly become more outgoing and talkative when I get to know you! Sometimes it's kind of annoying according to some people- (mostly my old middle school classmates)
♪°•°∞°•°♪°•°∞°•°♪°•°∞°•°♪°•°∞°•°♪°•°∞°•°♪
My phobias
Trypophobia (fear or disgust of closely packed holes *insert shudder*)
Glossophobia (fear of public speaking)
Athazagoraphobia (fear of forgetting someone or something, as well as a fear of being forgotten)
Autophobia (fear of being alone)
Acrophobia (Fear of heights)
♪°•°∞°•°♪°•°∞°•°♪°•°∞°•°♪°•°∞°•°♪°•°∞°•°♪°•°∞°•°♪°•°∞°•°♪°•°∞°•°♪
Thank you so much for taking the time to read my profile! Don't be afraid to try something new, stay safe, and have a great day!
https://huggle.jdf2.org/hug/Rayne
Rave Reviews
I haven't roleplayed wih Rayne_Storm, but we did connect as friends and I really enjoy her uplifting status updates in my notification page. She makes awesome characters and is quite a creative young woman! My life is better for having connected with her!
Great sense of humor
Creative ideas
- Dawnia
Ray is a lovely friend. We've done a few rps together already and they've always been so nice by taking time out of their day to ask how mine was and gave me great advice when I had no clue what to do. A very understanding and kind person. Would definitely recommend to rp with! 10/10!
Kind and understanding
Wonderful writer
- Lunalla-Starlight
See all of Rayne_Storm's kudos »
Inquiring minds want to know why we too should befriend Rayne_Storm!
Did you remember to explain why your friend is awesome?