Sohrryu

Gender: Transgender Woman
Age: 23
Birthday: May 02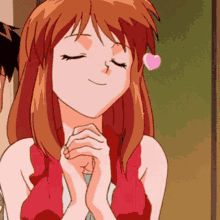 Hi! I tend to go by Asuka, or you can just call me Jolene or Jojo. I've taken up RP on several sites as a hobby over the past few years. I'm open to writing NSFW stories but prefer more story driven writing, and I'm interested in and write characters for several franchises. I'm a tad flighty when it comes to writing and responding, but I'll do my best to get back to messages eventually. Also I am very much autistic, which is probably worth mentioning tbh. The Evangelion franchise is my lifeblood, and a major part of my interest as far as RP goes, but I write in tons of other verses too.

I won't do DM RP with minors.

P.S: Don't use the word "would" when referring to actions. If using the word would, it implies that your character cannot perform the action for whatever reason or another.
No art on my profiles belong to me. Credit goes to the respective media and fan artists.
Rave Reviews

healing factor.
(played by Sohrryu)
Deadpool has been a wonderful teacher for Villareal De Meath's Academy for Powerfully Gifted Beings. He has his classroom decorated so well and is very nice to his students, from what I have seen. I'm glad that he is working with us and he will stick around to help for a long time.
Drives the plot forward
Long posts
- Anonymous
Inquiring minds want to know why we too should befriend Sohrryu!
Did you remember to explain why your friend is awesome?
Recent Activity
No recent activity to show