Stormfrost

ꕥ The bicycle ride ꕥ
It is the year 1975, when Charlotte Von Sledvin, a 19-year-old student of a Swedish royal family, travels to India to get a portrait made by a gifted artist. The artist was born into a poor Indian family of the lowest caste, also known as the "untouchables." Despite the incredibly difficult circumstances, the artist named Pradyumna Kumar Mahanandia had gained an outstanding reputation for being a gifted painter. His reputation led Charlotte Von Sledvin to travel all the way to India to get her portrait done.
The two had fallen in love
By the time the portrait was finished, the two had fallen in love. Pradyumna was fascinated with Charlotte's beauty. Never before had he seen a more beautiful woman from the Western world. He gave his best to capture all her beauty in the portrait, yet never fully succeeded. Nonetheless, the portrait was magnificent and Charlotte fell for his simplicity and his beautiful character. Because of him, she spontaneously decided to stay longer in India. Out of a couple of days became weeks and then even months. The two had fallen so deeply in love that they decided to get married according to traditional Indian rituals.
Unfortunately, the time came when Charlotte had to leave again in order to complete her studies in London. Thousands of miles separated the two but their feelings for each other never changed. They stayed in contact through letters, which they exchanged almost weekly with each other. Naturally, the newlyweds terribly struggled with the great distance between each other. Charlotte offered her husband to buy him air tickets, which he refused. He had not only decided to complete his studies first, but he had also set his mind on reuniting with the love of his life on his own terms. He even made her the promise that he would do anything he can to see her again.
After Pradyumna had finished his studies, he took all his possessions and sold them. Unfortunately, the money he earned didn't even come close to a flight ticket. All he could afford was a cheap and used bicycle. Many would have been greatly disappointed, some would have even given up. But not Pradyumna. Instead of allowing the difficult circumstances to stop him from seeing his beloved wife again, he met the decision to use what he had in order to see her again. Nothing could stop him from reuniting with his wife, even if that meant an exhausting bicycle ride half around the world.
His decision was the beginning of a bicycle journey from India to the Western world. Pradyumna took all his paintings and brushes along with him in order to financially support his endeavor. His voyage led him through eight countries and took more than four months. But eventually, he arrived at Charlotte's hometown in Sweden and finally saw her again. From then on, the two did never leave each other's side for too long.
𝐸𝒾𝓉𝒽𝑒𝓇 𝓌𝓇𝒾𝓉𝑒 𝓈𝑜𝓂𝑒𝓉𝒽𝒾𝓃𝑔 𝓌𝑜𝓇𝓉𝒽 𝓇𝑒𝒶𝒹𝒾𝓃𝑔 𝑜𝓇 𝒹𝑜 𝓈𝑜𝓂𝑒𝓉𝒽𝒾𝓃𝑔 𝓌𝑜𝓇𝓉𝒽 𝓌𝓇𝒾𝓉𝒾𝓃𝑔."
--𝐵𝑒𝓃𝒿𝒶𝓂𝒾𝓃 𝐹𝓇𝒶𝓃𝓀𝓁𝒾𝓃
ꕥꕥꕥꕥꕥꕥꕥꕥꕥꕥꕥꕥꕥꕥꕥꕥꕥꕥꕥ
𝒦𝑒𝑒𝓅 𝓎𝑜𝓊𝓇 𝒻𝒶𝒸𝑒 𝓉𝑜 𝓉𝒽𝑒 𝓈𝓊𝓃𝓈𝒽𝒾𝓃𝑒 𝒶𝓃𝒹 𝓎𝑜𝓊 𝒸𝒶𝓃𝓃𝑜𝓉 𝓈𝑒𝑒 𝒶 𝓈𝒽𝒶𝒹𝑜𝓌." "" 𝐻𝑒𝓁𝑒𝓃 𝒦𝑒𝓁𝓁𝑒𝓇.



ꕥꕥꕥꕥꕥꕥꕥꕥꕥꕥꕥꕥꕥꕥꕥꕥꕥꕥꕥ

ʜᴇʟʟᴏ ᴍʏ ʟᴏᴠᴇꜱ! ᴡᴇʟᴄᴏᴍᴇ ᴛᴏ ᴍʏ
ᴘʀᴏꜰɪʟᴇ. ᴘʟᴇᴀꜱᴇ ꜰᴇᴇʟ ꜰʀᴇᴇ ᴛᴏ ᴄᴀʟʟ ᴍᴇ
ᴀɴʏᴛʜɪɴɢ ʏᴏᴜ ʟɪᴋᴇ! ꜱᴛᴏʀᴍ, ꜱᴛᴏʀᴍɪᴇ, ʀɪꜱꜱᴀʜ, ꜰʀᴏꜱᴛ, ᴡʜᴀᴛᴇᴠᴇʀ ꜰʟᴏᴀᴛꜱ ʏᴏᴜʀ ʙᴏᴀᴛ! ɪ ᴀᴍ ᴀ ᴡɪꜰᴇ ᴀɴᴅ ᴀ ᴍᴏᴛʜᴇʀ ᴛᴏ ᴛᴡᴏ ʙᴇᴀᴜᴛɪꜰᴜʟ ᴄʜɪʟᴅʀᴇɴ, ᴀɴᴅ ɪ ᴛᴀᴋᴇ ᴘʀɪᴅᴇ & ᴊᴏʏ ɪɴ ᴍʏ ʟɪᴛᴛʟᴇ ꜰᴀᴍɪʟʏ. ʟɪᴋᴇ ɪ ʜᴀᴠᴇ ᴍᴇɴᴛɪᴏɴᴇᴅ, ɪ ᴀᴍ ʜᴀᴘᴘɪʟʏ ᴍᴀʀʀɪᴇᴅ ᴛᴏ ᴍʏ ʜᴜꜱʙᴀɴᴅ ᴏꜰ ɢᴏɪɴɢ ᴏɴ ꜰɪᴠᴇ ʏᴇᴀʀꜱ ᴛʜɪꜱ ꜱᴇᴘᴛᴇᴍʙᴇʀ! ɪ ꜱᴇʀɪᴏᴜꜱʟʏ ᴄᴀɴ'ᴛ ᴇᴠᴇɴ ᴡʀᴀᴘ ᴍʏ ʜᴇᴀᴅ ᴀʀᴏᴜɴᴅ ᴛʜᴀᴛ ꜰᴀᴄᴛ ᴀʟᴏɴᴇ.... ᴀɴʏᴡᴀʏꜱ! ɪ ʟᴏᴏᴋ ꜰᴏʀᴡᴀʀᴅ ᴛᴏ ʀᴏʟᴇᴘʟᴀʏɪɴɢ ᴡɪᴛʜ ᴇᴠᴇʀʏᴏɴᴇ ᴏꜰ ʏᴏᴜ ʙᴇᴀᴜᴛɪꜰᴜʟ ꜱᴏᴜʟꜱ, ꜱᴏ ᴘʟᴇᴀꜱᴇ ᴅᴏɴ'ᴛ ʜᴇꜱɪᴛᴀᴛᴇ ᴛᴏ ꜱᴇɴᴅ ᴍᴇ ᴀ ᴘʀɪᴠᴀᴛᴇ ᴍᴇꜱꜱᴀɢᴇ.

ꕥꕥꕥꕥꕥꕥꕥꕥꕥꕥꕥꕥꕥꕥꕥꕥꕥꕥꕥ

"𝔜𝔬𝔲 𝔤𝔬𝔱𝔱𝔞 𝔟𝔢 𝔰𝔬 𝔠𝔬𝔩𝔡, 𝔱𝔬 𝔪𝔞𝔨𝔢 𝔦𝔱 𝔦𝔫 𝔱𝔥𝔦𝔰 𝔴𝔬𝔯𝔩𝔡."
"" ℑ𝔪𝔞𝔤𝔦𝔫𝔢 𝔇𝔯𝔞𝔤𝔬𝔫𝔰


"𝔗𝔥𝔢 𝔡𝔦𝔣𝔣𝔢𝔯𝔢𝔫𝔠𝔢 𝔟𝔢𝔱𝔴𝔢𝔢𝔫 𝔰𝔱𝔲𝔭𝔦𝔡𝔦𝔱𝔶 𝔞𝔫𝔡 𝔤𝔢𝔫𝔦𝔲𝔰 𝔦𝔰 𝔱𝔥𝔞𝔱 𝔤𝔢𝔫𝔦𝔲𝔰 𝔥𝔞𝔰 𝔦𝔱𝔰 𝔩𝔦𝔪𝔦𝔱𝔰."
- 𝔄𝔩𝔟𝔢𝔯𝔱 𝔈𝔦𝔫𝔰𝔱𝔢𝔦𝔫

𝓦𝓲𝓷𝓮 𝓲𝓼 𝓬𝓸𝓷𝓼𝓽𝓪𝓷𝓽 𝓹𝓻𝓸𝓸𝓯 𝓽𝓱𝓪𝓽 𝓖𝓸𝓭 𝓵𝓸𝓿𝓮𝓼 𝓾𝓼 𝓪𝓷𝓭 𝓵𝓸𝓿𝓮𝓼 𝓽𝓸 𝓼𝓮𝓮 𝓾𝓼 𝓱𝓪𝓹𝓹𝔂."
- 𝓑𝓮𝓷𝓳𝓪𝓶𝓲𝓷 𝓕𝓻𝓪𝓷𝓴𝓵𝓲𝓷

"A ɾσσɱ ɯιƚԋσυƚ Ⴆσσƙʂ ιʂ ʅιƙҽ α Ⴆσԃყ ɯιƚԋσυƚ α ʂσυʅ."
Mαɾƈυʂ Tυʅʅιυʂ Cιƈҽɾσ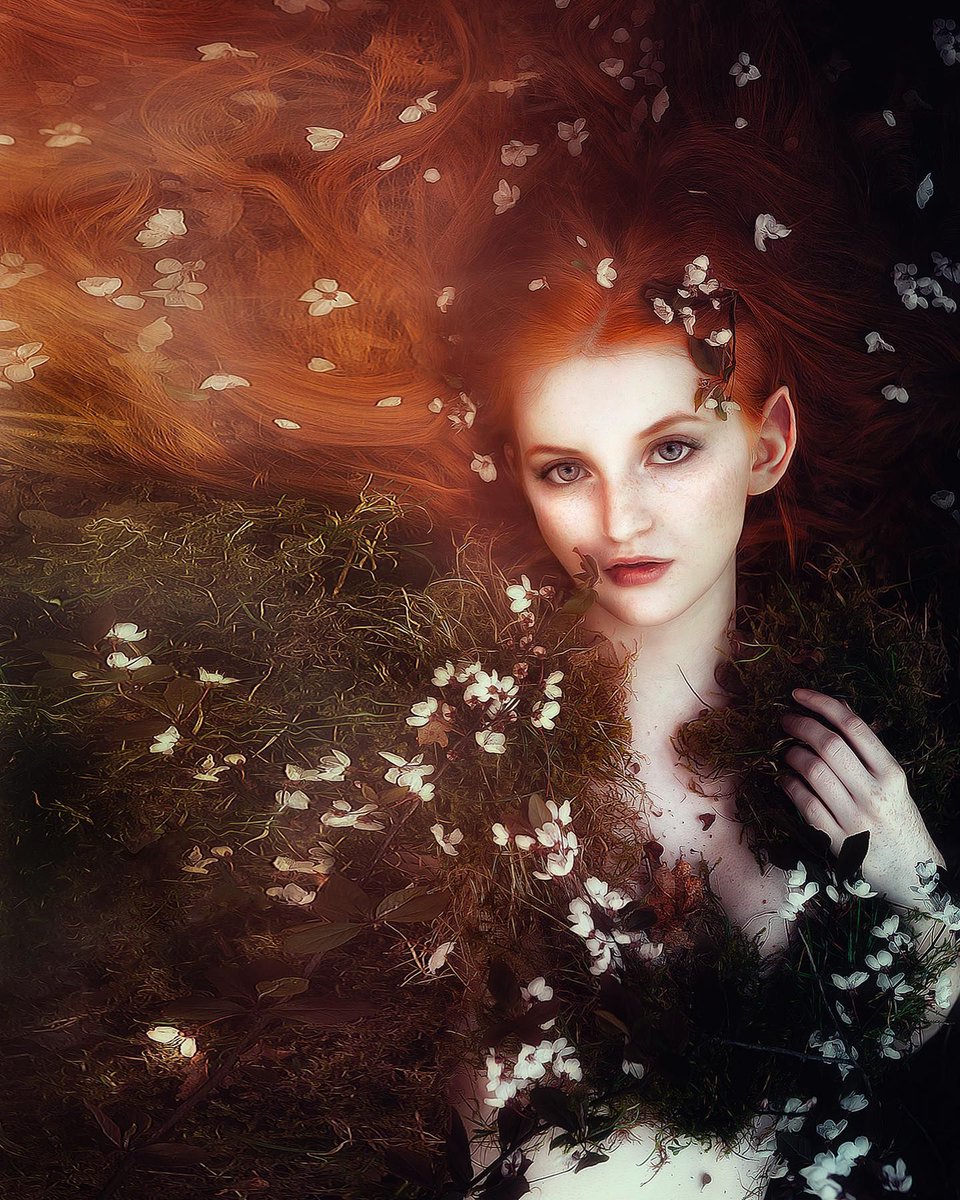 𝕯𝖜𝖊𝖑𝖑 𝖔𝖓 𝖙𝖍𝖊 𝖇𝖊𝖆𝖚𝖙𝖞 𝖔𝖋 𝖑𝖎𝖋𝖊. 𝖂𝖆𝖙𝖈𝖍 𝖙𝖍𝖊 𝖘𝖙𝖆𝖗𝖘, 𝖆𝖓𝖉 𝖘𝖊𝖊 𝖞𝖔𝖚𝖗𝖘𝖊𝖑𝖋 𝖗𝖚𝖓𝖓𝖎𝖓𝖌 𝖜𝖎𝖙𝖍 𝖙𝖍𝖊𝖒."
𝕸𝖆𝖗𝖈𝖚𝖘 𝕬𝖚𝖗𝖊𝖑𝖎𝖚𝖘




"𝐼𝓉 𝓌𝒶𝓈 𝓁𝒾𝓀𝑒 𝒶𝓊𝓉𝓊𝓂𝓃, 𝓁𝑜𝑜𝓀𝒾𝓃𝑔 𝒶𝓉 𝒽𝑒𝓇. 𝐼𝓉 𝓌𝒶𝓈 𝓁𝒾𝓀𝑒 𝒹𝓇𝒾𝓋𝒾𝓃𝑔 𝓊𝓅 𝓃𝑜𝓇𝓉𝒽 𝓉𝑜 𝓈𝑒𝑒 𝓉𝒽𝑒 𝒸𝑜𝓁𝑜𝓊𝓇𝓈."
𝒥𝑒𝒻𝒻𝓇𝑒𝓎 𝐸𝓊𝑔𝑒𝓃𝒾𝒹𝑒𝓈, 𝑀𝒾𝒹𝒹𝓁𝑒𝓈𝑒𝓍𝐸 è


When you are young, you wait for the world to save you. You wait for that sorry note from your Mother, and a romance of a lifetime from that guy you had a crush on since the last 3 weeks. You think that a Europe trip would ease your worries away, and a 'Miss you' text from that one person who you think about everyday but still don't talk to will help you live a little better. You are alive in your head more than this miserable physical world. You think that you are never going to be fine and maybe this is the best that you can have. But when you grow older, everything changes. You realize that grand gestures and other people do not save you, mundane things in your everyday life do. You do not daydream of trips to soothe your mind anymore. Instead, you stand in front of the balcony and look at the glowing orange moon while sipping your cold coffee and somehow it makes you feel a little less lonely. It's as if the moon can look back at you and listen to all the rambles of your heart. You make a playlist for almost everything from cooking in the kitchen to finishing the last episode of your new favorite show. It's like a time capsule that you revisit all the time just to remember how you've lived your life. You buy fifty books in the fare, even the ones you have already read. You romanticize freshly cut green grass, and a cold cup of water, and a blue sky full of clouds, and the way trees dance with the storm, and that small lane in your neighborhood with magnolia and dogwood trees that looks like a scene from an 80's French movie. You collect cups, and bowls and socks and wonder how weird it is must look to love them. You come home tired and lay on your sofa but the way your home smell makes you feel like you belong somewhere. You realize that intimacy isn't just physical or romantic. You feel it when someone comes to your room for the first time and looks at all your stuff and you find yourself telling them backstories, or when you show someone your collectibles and you notice how they begin to understand you a little more..." . . —Rae Pathak, you are going to be okay.

🥀🥀🥀🥀🥀🥀🥀🥀🥀🥀🥀🥀🥀


💃 ~ O, that you were yourself! but, love, you are
No longer yours than you yourself here live:
Against this coming end you should prepare,
And your sweet semblance to some other give.
So should that beauty which you hold in lease
Find no determination: then you were
Yourself again after yourself's decease,
When your sweet issue your sweet form should bear.
Who lets so fair a house fall to decay,
Which husbandry in honour might uphold
Against the stormy gusts of winter's day
And barren rage of death's eternal cold?
O, none but unthrifts! Dear my love, you know
You had a father: let your son say so.

~ Shakespeare 💃


Rave Reviews
I have to admit, the Roleplay I am in with Stormfrost is one that I don't know how to feel about: in a good way! There are so many conflicting emotions that confuse me in more ways than one.
His writing style is unique, and is clear. It makes it easy to differentiate thoughts from speech. He is definitely someone I would recommend roleplaying with.
- nightmqre
Stormfrost is a great roleplayer. She continues to help the story forward while bringing great ideas to the plot. She has been a true friend since we started rping.
Wonderful writer
Drives the plot forward
- DukeKagan
See all of Stormfrost's kudos »
Inquiring minds want to know why we too should befriend Stormfrost!
Did you remember to explain why your friend is awesome?