SunbroTheAbysswalker
Gender: Transgender Male
Birthday: June 14
PFP: Solaire (Dark Souls)
all images/gifs on my profile are Solaire (Dark Souls)!
hey, you can call me Sun, Sunbro, or The Abysswalker!
praise the sun!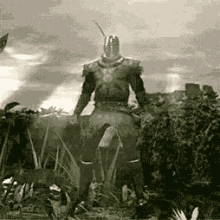 i know there's not much on here, so if you wanna know anything about me, just ask!
bye!
SunbroTheAbysswalker's Characters
Rave Reviews
It has only been a while but I love RP with them! I always look forward to their response, they drive the plot forward and and such great details. Kudos!

Kind and understanding
Wonderful writer
- ShadowFlame2022
I have never roleplayed with him, but he is so nice! I love having conversations with him because of how kind and patient he is with me. When I haven't had time to reply, he completely understands! Plus, he has an amazing sense of humor! I am actually laughing at the majority of our conversations because of how funny they are

I wish I could be on more to talk to them, but I sadly don't have the time. Love you, dude

Kind and understanding
Great sense of humor
- ALTY_Heave
See all of SunbroTheAbysswalker's kudos »
Inquiring minds want to know why we too should befriend SunbroTheAbysswalker!
Did you remember to explain why your friend is awesome?
Recent Activity
No recent activity to show