Inquiring minds want to know why we too should befriend Sweet_Little_Sock!
Did you remember to explain why your friend is awesome?
Want to tell the world what you love about Sweet_Little_Sock? You need to log in or join our community, first! It's fast, free and easy.
Sweet_Little_Sock








Epic Member
Gender: None of your beeswax!
Birthday: May 31
Hello Socks, Geeks, Nerds, Rpers from far away lands! Welcome to this profile where the people who dare continue get to know a little be more about me! I hope this is helpful or fun for you! Any other questions, feel free to ask!

~ Danny, the Sock




My rules and regulations. Must read if you wish to rp with me.
I'm a pretty chill person but I do have a few small rules with RPing...
(when I say rules I mean rules. Don't break these or we shall have a problem. Not kidding, many people have at this point. I don't want to be an jerk and tell you. I have them for a reason. Follow them. Thank you.)
1:
I don't like crazy amount of paragraphs when RPing. I like one liners, to one paragraph. I am here to enjoy myself, not be in English class.
2:
I don't care about grammar or spelling to much, since I mess up as well. As long as I can read it. We are cool.
3:
don't ghost me. If you don't like our RP anymore, tell me and then leave. I hate ghosts.
4:
please try to respond at lest once a day, it's not fun if I'm waiting on you. I understand if you tell me before Han you have to leave for some amout of time.
5:
don't be rude, or hateful to me. I don't care if we have a disagreement. Be an adult and let's solve the problem with an open mind.
6:
tell me if you don't like something! Don't do something in an RP that you hate and get mad at me later, or quit without giving me a chance to fix it.
7:
I do mature topics, self hate/harm, bulling, sexual problems, gender issues, mentally and physically abuse. If you don't like that stuff. Tell me before hand!
8:
be ready to give me ideas to help the RP move along. Don't just respond cuz you have it.
9:
Have fun with this, if your not having fun the RP gets boring very fast. And no one wants that.

10: So my last rule, it might seem rude or wrong but I've thought on this for a while and I think I have to make this. I refuse to RP with anyone that is under the age of 16.

No hate to younger RPers, you gotta learn and grow before you can become better. But I've hated working with most younger age groups.

Now if I'm already RPing with you and your younger, your safe. I won't stop. But if your new? No sorry... I need to know your age before you can rp with me. I'll be asking from now on and ask you message me with your age as well, since it will make things easier.

My last thing, if you are 15. And are mature rper and you think you are beget then most, give me your reasons why and I might bend the rules. Or if you were like a month away from your birthday.

But after that, please please please! No one under 16... thank you so much!
And that it! And my biggest rule...

JUST HAVE FUN YOU CREEPS!
important information about my characters


I DO NOT OWN ANY OF THE PHOTOS THAT I USE! The credit goes to the original creators!

Ok! So something about my characterss.

1: They ALL have fantasy back story's and human ones. Meaning, they are the same person. The history and race will be a bit different. After that, they are mostly the same!

2: They ALL have human photos. I find a problem with people not able to imagine the anime characters as humans, so nuzzled in the back is a human photo so everyone is happy! (I DON'T OWN THE PHOTOES! Credit goes to the original creators!)

3: They ALL have songs. The songs aren't what they sound like, but a basic version of what my characters are like. The words are meaningful to the characters. Not the video and not the sound of the voice. (I DON'T OWN THE SONGS! All the credit goes to the original creators!)

I think that's all for characters!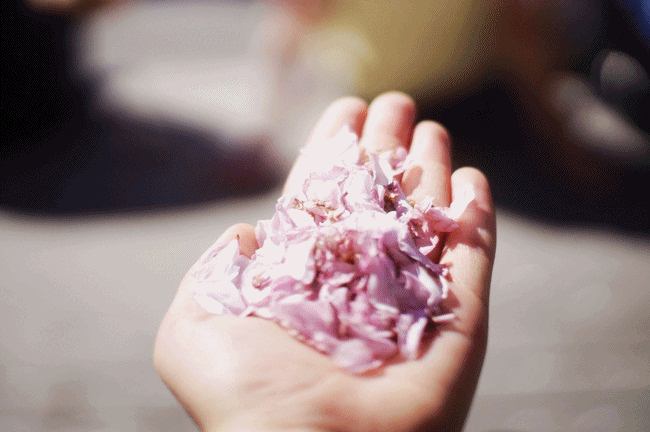 Everthing about me!
About me!



My online name is Danny. But you can call me anything really.
I AM THE SOCK!! If you did not know. I live like a sock. Hoods up, hiding in the dark, a part of me is always missing and im just so damn cozy! Im a cute sock... I am the sock.


Let me explain what a sock is.

~ A sock is a loveable, adorable and cuddly person that is a bit anti social at that start but slowly becomes more energetic and open!




I'm a geek. Lol. I love video games, anime, musicals, YouTubers and bands.



Stuff I like!

~ Video Games.

Bendy and The Ink Machine
CupHead
Hello Neighbor
FNAF
Mario (basic. I know)

~ Anime

Black Butler
Soul Eater
Death Parade
Yuri!!! On Ice
The Devil is a Part-Timer
Ouran High School Host Club
Servamp
No.6

~ Bands

Panic! At the Disco
My Chemical Romance
Imagine Dragons
Black Vail Brides
Set It Off
lovelytheband
ChainSmokers
Green Day
21 Pilots

~ Musicals

Dear Even Handson
Heathers
Be More Chill
Hamilton
Kinky Boots
Wicked
Grease
Greatest Showman
The Story Time Tour

~ YouTubers
CDawgVA
CinemaSins
Cyrus
DanPlan❤️
Daz Games
Destery Smith
Dollightful⭐️
Garrett Watts
Let Me Explain Studios
Moriah Elizabeth
Robby
Safiya Nygaard⭐️
Shane
Simply Nailogical⭐️
The Game Theoeists
The Theorizer⭐️
The Film Theoists⭐️
TheOdd1sOut
Thomas Sanders⭐️

Bold= Really Like!

⭐️= Love to death!

❤️ = Favourite



~ Extra's

Riverdale (Tv)
Hunger Games (Movie)
Nightmare Before Christmas (Movie)
Sander Sides (YouTube)
Marvel (Movie(s))
Case Study of Vanitas (Manga)
Ten Count (Manga)

SOOOOOOO .. yeah Geek AND a sock~
So that's about it! If you have any other questions feel free to ask! I don't bite... Or do i!?