Tusitala2017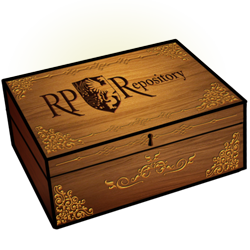 About me...
- I live in southern Europe
- I am an adult (well over 18!)
- Love listening to music (epic music, celtic music, movie soundtracks... for inspiration)
- English is not my native language
- I first joined the site on June 9th 2017
Availability: Limited to none
It is a privilege spending time creating and writing amazing stories with you all and I am humbled at the great amount of support and friendly acquaintances that I have formed on this site already.
My writing style:
-
Always:
- 3rd person, past tense narrative for the most part, except quoted conversations/dialog
- Variable post lengths
- Wide variety of characters
-
Never:
- godmodding characters without prior OOC permission/discussion
- Too OP characters (especially without limitations)
As for RP...
Genre: my RP preferences are medieval/fantasy settings
- Medieval Fantasy
- Pirates
- Victorian based RPs
- Dungeons & Dragons/Forgotten Realms/Lord of the Rings style with: Rangers, rogues, elves...
- Mythologies and ancient civilizations
I do not RP slice of life / romantic fluff / horror / modern day stuff.
- I don't RP via PM, sorry
Public Forums - Fantasy
DISCONTINUED - DORMANT or FINISHED RPs
'Humble' Beginnings (closed)
Aftermath (medieval RP)
Summer Soiree: The King's Solstice Party
Summer Soiree: Entirely by accident (Closed)
A new home
The Jackdaw
For the Crown of Laurels (closed)
Of Ice and Snow (Closed)
The Storm (Closed)
The Hunt (Medieval Fantasy) (closed)
Masquerade (Closed)
A Warrior's Redemption (Closed)
The Mysterious Bandit (Closed)
The Mountains Old (Closed)
Reclamation of Aftbide (Open)
Eternal Midnight (Closed)
Radiance Engulfed (DM to Join)
Pirate Roleplay (inactive)
Tomb of Aamon (inactive)
Tales of Eros: the never ending sea(inactive)
Cold Mountain (Open!)(inactive)
The Rain's Song (SoR continuation - Open!)(inactive)
Vikings: Kill the dragon (inactive)
~Gods of the Arena & the Arena of the Gods ~(inactive)
Across the Sea(closed)(inactive)
Raid of Aftbide (inactive)
Swells of Rage (inactive)
Masquerade (inactive)
Ripples of Ebon (inactive)
Dragons' Breath (Closed)(inactive)
The Nightgate Inn (inactive)
Over the Seas and Far Away (inactive)
Once a God(inactive)
Arthurian themed - Quests (inactive)
Behind Stone Walls..(inactive)
~Beyond the Shadows~(inactive)
A big thank you to all my patrons who have gifted me items for additional character slots directly or via contests
- Justabitevil - Enchanted wardrobe (gift)
- LakotaSiouxWarrior - bacon (gift), 5 cloaks (purple, green, blue, purple, blue)
- Keke - bacon (gift)
- Somnom - Green Cloak (gift), Enchanted wardrobe, blue cloaks, bacon
- Claine - blue cloak
- The Hanged Man - blue cloak (gift)
- DorianM - Enchanted wardrobe and blue cloaks and a purple cloak
- Shadow-Ranger - bacon, purple cloak
- JoJoApples - red cloak (gift), enchanted mask, blue cloak
- Zelphir - cloak

I am...


























Last but not least... pleased to make your acquaintance...
Tusitala2017's Characters
Rave Reviews
There were times when I thought that I was a busy busy bee, but nobody I know ever compares to Tusitala with his willingness to jump into just about anything! He has an incredible host of characters and has more RPs that just about anyone I know. Don't wear yourself out, Tus.
*Tigerbun stamp of approval*
- 8TigerBunnyTora
She's so amazingly talented no matter what kind of character she's playing or what story she plays in. She's also super kind and welcoming and I wish I could put down more categories for her best qualities because she definitely fits all of them! If you need some help with a fantasy roleplay, send a pm to Tus!
Creative ideas
Drives the plot forward
- Anonymous
See all of Tusitala2017's kudos »
Inquiring minds want to know why we too should befriend Tusitala2017!
Did you remember to explain why your friend is awesome?