ValenciaTeek
Epic Member
Gender: Female
Age: 32
Status: Accepting new roleplays. Average Reply time 24-48 Hours
"These violent delights have violent ends, And in their triumph die like fire and powder, Which as they kiss consume. The sweetest honey Is loathsome in his own deliciousness, And in the taste confounds the appetite."
A whisper
"Please allow me to introduce myself !"





Well I might not be a man of wealth and taste, but I might just be the devil.

All jokes aside you can call me Val or Valencia or V, obviously its not my name but like many I prefer some modicum of anonymity and yes I am a woman. I have been Rping for a long time, well over 20 years since the days of passing around a notebook in class and the earliest chatrooms / Forums, some of which died a long time ago like Vampire Freaks or have become something entirely different like IMVU.

I live in the grey and forever raining United Kingdom, so my timezone for those that Rp / chat with me is UTC or UTC+1 in summer (GMT / BST)

I do have a discord but I only give that out to people I have been in longer term Rp's with who I feel I have a good OOC friendship with, please don't take offense if I won't give it to you yet, I am very private.

In terms of my RP style, those of you that RP with me will already know I strictly only RP with adults over 21, I write in the 3rd person when posting and I prefer long para / novella length posts but I can adjust comfortably to meet the flow of the RP in progress. I do write past tense and try to have good grammar where possible but I am far from perfect and can sometimes get carried away with my muse and create entirely new words.
on the breeze
Available Characters -
Nimue
On hold for a person.
Asha
Available
Camila
Available
If you are inspired by another character and wish to RP send me a message, I am open to creating new characters.
ALWAYS
At least a few Paragraphs - I appreciate sometimes the muse isn't there or the action is slow, but I will always make that level of effort.
Age 21+ Writing partners only and Characters must be at least 18+ I WILL NOT Rp with or about someone under the age of 18, if you are caught lying about your age it will be an instant block.
Patience, life can hit hard, sometimes I might need a few days or a few weeks to get back into the flow of RP when I have been busy at work, by the same token I don't expect my Partners to reply daily, make an effort to let me know if you are going to disappear but if not I wont get sore and will happily pick an RP back up months or years later.
3rd person posts, I cannot do 1st person, it feels far too much like writing a terrible diary entry and not telling a story.
Dark and Deadly, I am not looking for the white picket fence kind of tale, the stories I tell will have blood, and danger and darkness, the darker the better. There will be themes that can make some people uncomfortable and I will always discuss those before hand, I will never RP something without someone's consent but be forewarned I am not looking for a fairy tale, I am looking for stories that challenge me.
Real life face claims only, I cannot get inspired looking at a cartoon, if there is art for your character as well that is great, but I need a face to match the description you have given me.
Collaboration is key, I want to tell our story not mine, I want to explore our plots and have our characters go on a journey together, I am all for spontaneity in RP and will happily have my RP partner bring in something completely new.
SOMETIMES
OOC Friendships, I am a very private person and though I do talk to some RP partners outside of talking about the RP itself I prefer those to be people I have played with for a long time.
Very Rarely I will Rp in a canon setting but if So I am not looking to play canon characters or stories, make something new, I need the Challenge to move away from the story already told in that setting.
NEVER
Death of my characters.
Cartoon / Anime Stories
Slice of Life with no danger / violence / risk.
Straight up romance with nothing else to it.
The same character in multiple settings, I make my characters to tell a single story, that story might move on to other places but its one at a time.
in the woods.
"A few of my favourite things ....."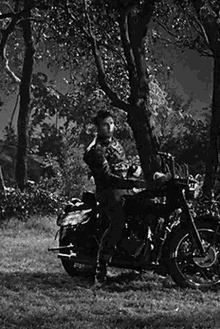 Music
Faces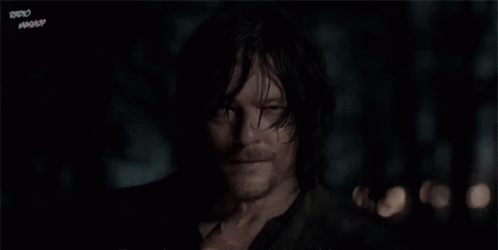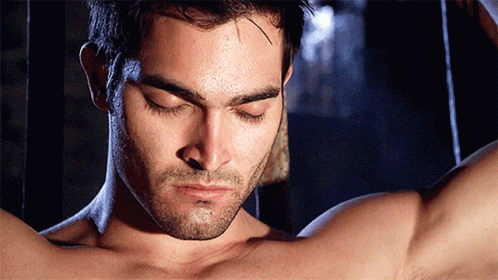 Books/Films/Series
Books / Authors


The Ravaged - Norman Reedus
Tolkien's Collected works
Anne Rice
Stephen King
Dean Koontz
James Patterson
Kelly Armstrong
Ian Irvirne
Nalini Singh
The Day Watch Series
Maria V.Snyder
Terry Pratchett
The Horror Classics (stoker, mary shelly etc)
Richard Laymon
James Herbert
Tom Holland
Frank Herbet
Neil Gaiman
Patrick Rothfuss

Films / Series

Bram Stokers Dracula
The Forsaken
After Dark
Alien Franchise
Dracula Untold
Dracula 2001
All Anne Rice adaptions (old and new)
All Stephen King adaptions (especially the stand, salems lot, the mist, rose red)
Teen Wolf
Fright Night
Skin Walkers
Wolves
Firefly / Serenity
Pandorum
Jonny Mnemonic
The Originals
Hard Rain
Broken Arrow
Supernatural
Jericho
Riddick Franchise
Bloodshot
Fast and Furious franchise
Blade
Extraction
American Sniper
Tears of the Sun
Altered Carbon
Hannibal
Walking Dead Franchise
Dune
John Wick
Riverdale
Scream
Punisher
Doom
Lord of the Rings & Hobbit
Lost Boys
Boondock Saints


Favourite Games

Days Gone
Last of Us
Death Stranding
Early Assassin Creed Games
Elder Scrolls franchise
Dying Light
COD Franchise
Dishonoured
Vampyre
Bioshock
Detroit Become Human
Thief
Tomb Raider
Stray
Jedi Fallen Order
A Plague Tale
ValenciaTeek's Characters
Inquiring minds want to know why we too should befriend ValenciaTeek!
Did you remember to explain why your friend is awesome?