Inquiring minds want to know why we too should befriend _-Snugglez-_!
Did you remember to explain why your friend is awesome?
Want to tell the world what you love about _-Snugglez-_? You need to log in or join our community, first! It's fast, free and easy.
_-Snugglez-_

Gender: Female
Birthday: December 30


The Way I Feel Right Now-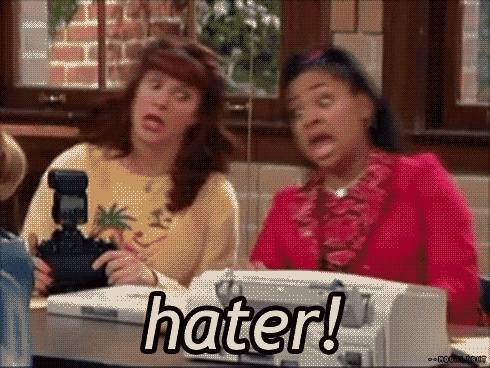 If you hate me, don't talk to me.

😘Kay😘
Hola people of RPR!! I am Snugglez, as my account name states or my real name, Kay which I find very odd and unique. Uh, well. I had a cat. He died. He is in a better place though. I hope he likes it up there...Anyway I really love to roleplay and am very thankful to have found a place like this for people of the same liking to come together and just mingle. I want to be a photographer because I have always been in love with scenery.I know, it seems weird that I dont want to be a firefighter! Or a police officer! But I really just want a job for me. Uhm.. Well that's about it about me. Thanks for taking time out of your life to read this. Love you❤️❤️Bye.


❣️❣️❣️❣️❣️❣️❣️❣️❣️❣️❣️❣️❣️
💎Me💎
👑Name- Kay Evans
👑Gender- I am a.. Wait did you just assume my gender. JK Uhm I am a female. Don't dare ask about my height.
👑Hair- I despise it. I am getting it cut to my shoulders and getting tips dyed next week. It's very frizzy all the time and very fluffy.
👑Eyes- I have been told I have the nicest eyelashes people have ever seen. They are okay to me though. But my eye color is almost such a dark brown that they look black.
👑Things I Do- Making Clothes and Jewelry, Watching Anime, Drawing, Doing Nails, Writing Stories, And Making Short films.
💟💟💟💟💟💟💟💟💟💟💟💟💟
💥More Stuff💥
💤My sexuality has been confusing me. I believe I am now Pansexual? Sadly, single.
💤I live for the color Teal
💤Capricorn
💤 A quote that I will never forget is.."I don't have time to hate people who hate me because I'm too busy loving people who love me." -Unknown
💤I can play violin and am currently learning the guitar.
💤I am in love with eating food. You don't understand my obsession.
💤I don't know how to swim, nor ride a bike.
💤I was born right handed, but I am learning how to use my left.
💤I love the shows Andi Mack, Kickin' It, Steven Universe, Adventure Time, I Am Frankie, and Victorious.
💤I love Imagine Dragons.
💤My favorite movies are Coraline, The Nightmare Before Christmas, and Zombie Bride.
💤 I suffer of many mental disorders that have hurt me in many ways. I will not tell you all of them. I only tell the people I trust about it. For example, friends.
💤I have bacteriophobia, mastigophobia, apiphobia, ornithophobia, gephyrophobia, and many more.
💞💞💞💞💞💞💞💞💞💞💞💞💞
💝POTD💝
🖤🖤🖤🖤🖤🖤🖤🖤🖤🖤🖤🖤🖤
💜ROLEPLAY STUFF💜
💛I will almost ALWAYS accept rolaplays. So no one needs to be afraid to ask, yet if I dislike the roleplay then I might just leave you hanging because I don't have the heart to tell you I don't like it.
💛I am a very enthusiastic roleplayers, yet at the same time depressing. I guess you can say dramatic. If the roleplay tends to get boring I will most likely to get something awesome, or terrible to happen at the time.
💛My post lengths can range from one liners to 6 paragraphs depending on how much I have to tell and depending on the setting and story.
💛In roleplay I BEG FOR YOU NOT TO GO FAST IF WE ARE DOING ROMANCE. OK?? EASE INTO IT PLEASE. AND DO NOT CONTROL MY CHARACTER, I BEG OF YOU.
💛I don't mind cursing nor sexual action, but for sexual action may you wait a bit and let the characters get to know each other.
💚💚💚💚💚💚💚💚💚💚💚💚💚
🤗FRANS🤗
My Little Queen
My lil' Pickle
Scary Gary
Welp..Adios
Recent Activity
No public activity to report yet.