Inquiring minds want to know why we too should befriend _Ashir-Penny_!
Did you remember to explain why your friend is awesome?
Want to tell the world what you love about _Ashir-Penny_? You need to log in or join our community, first! It's fast, free and easy.
_Ashir-Penny_






I open commissions bc I'm poor like Static
My official spook ghost
---
---

Please refer to me as anything in my nicknames section below (besides Ashir.) And use she/her pronouns. Thank you. ✔


Please refer to me as Ashir (Ash-eye-er) and he/him. Thank you.



Refer to me as any pronoun or name, thank you.

---
---
---
please help me out
I don't know.
---



B a s i c s

❥ N a m e ~ My real name is Penelope Lynn and when I am a boy, Ashir (Ash-eye-er) Lynn.

(My first and middle name ;-; )

❥ N i c k n a m e s~ Everyone irl also calls me Penny, and there's a big list of nicknames for me, such as Candy, Can, Luna, Kaori, and (By my epic boyfriend who thinks he's hilarious) Princess, Dork, and Shortie. You may call me any of those!! I don't mind.

❥A g e~ Try to guess. Most say sometimes I act completely like a 5 year old and other times like a 22 year old so

.

❥R e l a t i o n s h i p S t a t u s~ I am happily taken by my boyfriend, and we've been together a few months now.

I love him so much.

❥S e x u a l i t y~ I am openly bisexual and very proud of it!!

❥S i z e~ I have a small frame and am quite short for my age, although that's okay. I'm like the short grass and everyone else is my tall forest of trees!

❥H a i r~ Right now, it is a little below my shoulders and a light brown, but I think I'm getting it cut so that I have front bangs.

❥E y e s~ My eyes are hazel and a ton of times I get very offended looks because, even though I am super nice, people mistake me as mean because I was born with a resting bitch face.

Even my art teacher pointed it out once!

❥C o m p l e x i o n~ I am very pale, no matter how much I go outside. Which sucks.

❥L i v i n g~ I'm originally from Ohio, but that was when I was, like, 2. I currently live in Upstate New York!!





E x t r a

❥I have a fear named Autophobia, and it basically affects my whole life? It's the fear of being alone, isolated, and abandoned. Sometimes I worry I'm too clingy towards my boyfriend, but he says he loves my clinginess.

❥I know English, Learning Spanish, and am fluent in Japanese because I taught myself.

❥I love roleplaying, learning languages, anime, photography, art, music, and writing!

And also coding, singing, and my boyfriend cus he's amazing

❥My favorite color switches back and forth between brilliant blue and red.

❥I will ALWAYS try to make you smile!! I am very selfless and always put others first, even if I am in a tough situation. Some say that's unhealthy, but I can't stop. If you need someone to talk to, PM me! I am here for you.

❥I am right-handed, and have very fancy, almost cursive handwriting. All of my old aged teachers ADORE IT, haha.

❥Outside of RPR and into the real world, I go to LGBTQ club to help those around me with their issues on coming out, confusion, and lack of support. It gives them a chance to be themselves and make friends, as I had trouble doing when I wasn't out of the closet. I am also going to co-manage a Creative Writing Club with my English teacher.

❥My favorite singers/bands are~ Set it Off/SayWeCanFly/Melanie Martinez/Halsey/YOUNGBLUD/GhostTown/Twenty One Pilots/Rayla/Alec Benjamin/Sabrina Carpenter/Bmike/juice WRLD

❥My favorite food is. . . a crispy chicken sandwich from McDonalds.

❥I have ten chihuahuas! Yep, ten! Ally, Zena, Zeus, Beatrice, Bonnie, Rocko, Puppy, and 3 puppies we haven't named yet.

❥I sing, but only in front of my boyfriend and myself while I'm alone in my room.





L o v e

G a y O n e

Oak is like a brother to me, he's so fun and full of adventure. Even in my deepest of downs he somehow always manages to make me smile. He always oozes positivity and he just lights up the whole room. Oaky will be the light to your darkness and I think I speak for everyone when I say he's a miracle. And he's, like, the GAYEST PERSON OUT THERE. Love you, Oaky. Thank you.

B e s t O n e

This person right here, this very one, is my life. My golden ticket. He is truly the big brother I wish I had and my everything. Noe always is there to support you and give you the advice you need. He is the shoulder you can lean on, the one you can trust. He is so caring and loving and the best person on this planet. Don't take him for granted; you'll regret it. I love you so much, Noeii. And I'm so happy for you every day.

"S t r a i g h t" O n e

Kans is the first person that decided to PM me the second I joined RPR three years ago, and I'm so grateful that happened! He's so funny and will never fail trying to make you laugh and always willing to talk. Kans has some wise advice to give when the moment is right. Oh, and my squad and I are still working on turning him at least half gay. He claims he's straight, but I think we secretly convinced him a little bit. The stubborn Moth. Thanks, Kans!

U n d e r s t a n d i n g O n e

Izzy, Iz, Igz. This girl right here is the fun part of my life. She is so funny, somtimes I eve have to wipe tears from my face, I was laughing so hard. She is obsessed with yaoi and it is incredible how much she knows about that subject.

On her other side, she is very understanding and willing to stay by your side until your clouds have passed. Izzy also just is a magnificent roleplayer! I love our gay babies interacting with each other in our many RPS.

Love you, Izzy!

I n s p i r i n g O n e

Ash is incredible. The rope that tied our squad together in the first place and the most amazing person I know. When I first met him, I was instantly drawn into an amazing journey. A never ending friendship. Ash was the first person I roleplayed with here on RPR, and an amazing roleplayer he is. And an inspiring and truly amazing person. I look up to him so much: How brave he is, confident, and loving all at the same time. Ash is always there to pull out the caps and make you smile, he is truly my best friend. I love him so much. Stay awesome, Ashir.

Really.

E d g y O n e

Ryker wasn't a favorite of me at first, and let's be honest, ditto. But as we started to talk and my secret spies unleashed what he really thought of me, we've bonded. And now he's like my little brother. He may be very blunt at times, and push you away, but he loves you. He wll help you, he will give you a slap in the face to snap you out of it. And I'm thankful for his honesty. I love him, too. He also claims he's bi, but we all know he's gay.





IMPORTANT

❥ Sometimes I can hide my true emotions and put on a smile for those around me, but at some point I have to empty the bottle I'm holding them inside of. If I do not respond, or seem very down in my responses, these are most likely the reasons why:


❥Depression

❥Anxiety Disorder

❥Autophobia

❥PTSD

Please respect my feelings, even if I do not show them too much. Thank you.





Roleplaying

❥ I currently have

3

current role plays happening, and am open to more if wanted.

❥There are currently

7

roleplay spots that are open. But I do have standards and rules to my roleplays, so you have to read those

here.

❥CURRENTLY HAVE RPS WITH:

KansasVenomoth- Willow and Austin
Staritsure- Alex and Merida
??- Xephan and Willow

I will respond to roleplays whenever I have free time, or, if I am struggling in life, around 7pm -2am Eastern Time.

Thank you!
---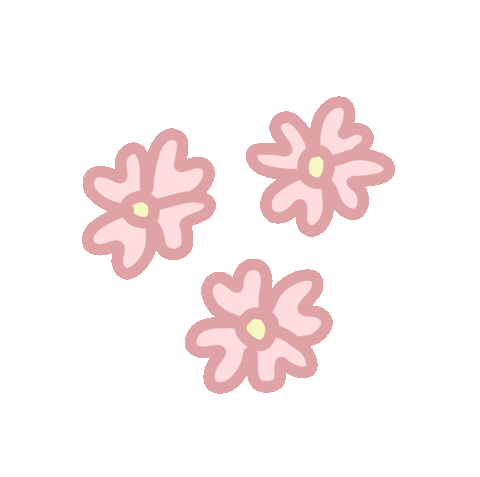 𝙰𝚜𝚑𝚒𝚛❁𝙿𝚎𝚗𝚗𝚢#1053
---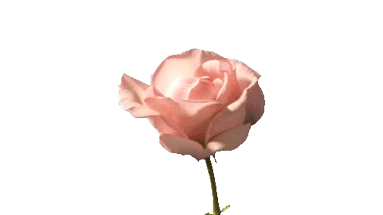 Rave Reviews