macetheace
Gender: Transgender Male
Age: 23
﹏﹏﹏﹏﹏﹏﹏﹏﹏﹏﹏﹏﹏﹏﹏
ISFJ-T
﹏﹏﹏﹏﹏﹏﹏﹏﹏﹏﹏﹏﹏﹏﹏
Celebrity Crushes Appreciation Under the Cut (gif warning)
Hello everyone, nice of ya to stop by!

Check out my Crestie's IG | @rango_andfriends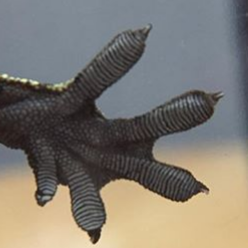 About Me
â–º 22 years old (DOB 02/22/1998)
â–º I am a pre-everything transdude. You can call me Mason, Mace, or Lamb. He/Him/His pronouns preferred but I'll accept they/them as well. Also hella gay. 🏳️"🌈
â–º I live in South Texas. Central standard time zone. I think that's GMT-5.
â–º Aspiring Navy Sailor (US). I also love jets & planes. Would love to get my pilots license one day. Going to school to be a Teacher.
â–º Currently own 2 dogs, 2 cats, 4 crested geckos (Rango pictured here), 1 bearded dragon, and a small flock of chickens.
â–º I work overnights as an admissions clerk at my local hospital. I generally work 8p-6a.
â–º I've got 3 tattoos, hoping for more soon. My ears are gauged as well. (8g as of right now)
â–º I can come across as a hardass sometimes. I apologize if I do, I promise you it's not personal. I'm a bit uncomfortable in some social situations and have a tendency to be a bit sarcastic when I'm nervous. Sorry.


â–º I don't have a very exciting life but feel free to follow me on IG - @thedementedlamb98.

Random List of Favorites

> Movies | Lara Croft: Tomb Raider (& Cradle of Life), Maleficent 1 & 2, The Girl with the Dragon Tattoo (Swedish Millennium Trilogy), Top Gun, Girl Interrupted, What Happened To Monday, the Conjuring (+ series), V for Vendetta, Frozen 1 & 2

> Actors/Actresses | Angelina Jolie, Noomi Rapace, Chyler Leigh, Johnny Depp

> TV Shows | Grey's Anatomy, The 100, The Bold Type, Outlander, Arrow, the Flash, Superstore, Bones, SEAL Team, Killing Eve, AHS, Friends, ATLA, Full House, Fuller House

> Bands | Linkin Park, Breaking Benjamin, grandson, 30 Seconds to Mars, Barnes Courtney

> Games | the Sims 3 & 4, GTAV, Tomb Raider (all games), MW (remastered), BF1 & BFV, Life is Strange, Kingdom Hearts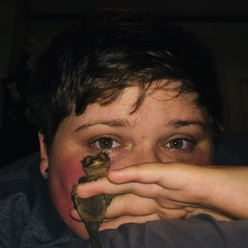 My Roleplaying Preferences & What I Look For in a Partner

Me
â–º I write third person, past tense. (he said/she walked/etc)
â–º I don't accept godmodding. Minor things are alright but nothing too drastic.
â–º Don't try to kill off my characters or do anything too drastic without talking to me about it first.
â–º I do want to point out that a lot of the things I roleplay with someone may not become canon to their character. I use roleplaying as a means to develop characters. That being said, it's very likely that I'll be roleplaying my characters with more than one character.
â–º I'm fine with roleplaying sex/abuse/drugs/etc. I'm working on trying to develop how I write things like that, I will not do any sex without plot kinda things. I might be okay with kinks, it just depends. My F-List with general yes/no kinks and character preferences can be found here.

You
â–º I will not roleplay with players or characters under the age of 18. Please use common sense when messaging me.
â–º No chatspeak. Please use appropriate grammar - I don't expect you to be perfect by any means, I have my slip ups here and there but if it's obvious you don't have the best grasp on the English language I might not be willing to roleplay with you.
â–º I'd prefer you'd play through smut in semi-detail at least. If prior discussed, I might be willing to FTB.
â–º Try to send a reply at least once a week. I understand things come up, so if you think it'll take a little longer, don't be afraid to send me a message. I go through times here and there where it takes me a little longer to respond, but if I feel like I'm no longer willing to do the roleplay, I'll let you know and expect you to do the same.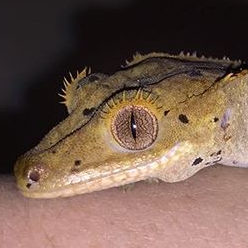 macetheace's Characters
Rave Reviews
His characters are exquisite and unique, and his talent for storytelling/plot developing is amazing. Along with that, he's also one of the most friendliest people I've met on this site. I always look forward to getting a response from him

Definitely don't pass up an opportunity to RP with him!
- Xion
I haven't been rping with macetheace for too long but honestly, this has been one of my favorite rps that I have ever done. They are even amazing with their side characters and I am very honored to get to rp with them. So thank you Mace
Creative ideas
Wonderful writer
- Anonymous
See all of macetheace's kudos »
Inquiring minds want to know why we too should befriend macetheace!
Did you remember to explain why your friend is awesome?