Inquiring minds want to know why we too should befriend nineforalostgod!
Did you remember to explain why your friend is awesome?
Want to tell the world what you love about nineforalostgod? You need to log in or join our community, first! It's fast, free and easy.
nineforalostgod

Epic Member
Gender: Female
Birthday: April 04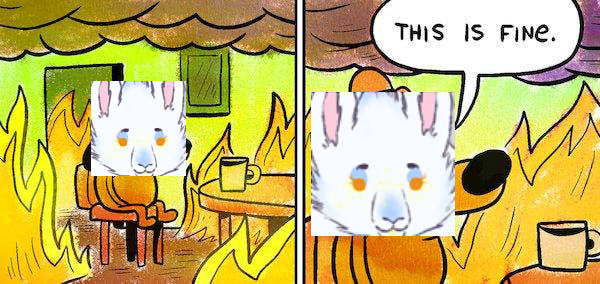 hi! you can call me red. i'm a pretty shy and anxious person, so i might not approach you first, but you're always welcome to drop in my inbox! i'm an experienced roleplayer whose favorite genres include modern, angst, and some high fantasy, and i also like to sometimes draw subpar art.

my character profiles are for the time being...a little basic and need updating, which i'm getting ready to do sometime in the future. so if you were lurking about and see a character you liked poof, don't worry! chances are i just hid them because they weren't getting used enough, and i really need to start focusing on my main characters.


list of updated profiles (if not on here, their information is probably inaccurate)

Venus
Kiratiz
Zadakite (for the most part, anyways)
currently:
hit a major slump. will get to my partners when i can. STRESSED AND DEPRESSED™
-- unless otherwise stated, all ART belongs to ME, and all PHOTOS do NOT belong to me! please do not use my art or aesthetic boards for your own characters
--
[/i]
RP disclaimer
unless discussed before, all RPs are considered to be
uncanon
- as in, our RP won't affect my or your characters' backgrounds. UNLESS you want it to! if our RP is going along smashingly, then hell yeah I'll consider making our stuff canon. just talk to me about it!
i'm involved from anywhere of 5 to 10 RPs at once, so if it's been about a week since my last reply, just poke me in the face. chances are i probably opened your post with the intent to reply and it got lost in my twenty million tabs i have open at once. i won't get mad at you, i swear.
i am also a
non-consent
roleplayer, which basically means as long as you don't kill any of my characters without asking feel free to abuse them in any way you want. punch them, kidnap them, shoot them, beat them up...as long as they don't die and it is reasonable, i'll let it happen.
availability
EST time zone
Monday - Thursday: 5PM to 10PM
Friday: 5PM to 3AM
Saturday: 11AM to 3AM
Sunday: 11AM to 11PM
about me
as I said above, you can just call me Red here. I'm a member of the LGBT+ community and identify as lesbian! I'm 100% a nerd who hides in grunge clothing and heavy metal music. I own like five billion animals, my favorite of which is my boy Scooby. he's dumber than a box of rocks, honestly kinda ugly, but gosh dang if he isn't the happiest, loving dog I've ever met.
I'm not really into any fandoms, except for kind of WoW. I also like the Eragon series, but it's been like four years since I've read them AGH. I'm also loosely interested in the Walking Dead, more so the comics than the TV series. The Crow or Boondock Saints is 100% my favorite movie I love them
RP information
I wouldn't call myself highly selective, but I can be kind of picky sometimes due to my lack of free time. I have 6+ years of experience, but I like to think that nobody is ever done growing as a writer.
I tend to write novella, though my replies can be as small as 5 paragraphs to over 1000 words. most of my RPs are on a bi-weekly basis, but if it seems like you're super excited and enjoying it I'll probably reply way more often.
if my shoddy art skills allow it, I'll probably end up drawing you a thing if I really like a scene. it might just be some shitposting I thought about that hasn't actually happened though lol whoops.
RP Do's and Don'ts
hey there, wanna RP with me? NOICE. here are some things I do and don't do.
DO:
Dark Themes (profanity, abuse, violence, drugs)
Character Injury
Fade to Black
Romance (predetermined and developed over RP)

DON'T:
Explicit, Written Smut (kissing and occasionally nudity is fine in some cases)
Major Character Death
One-Liners
Extreme Injury without Consent
Rave Reviews