sorrowburn
Epic Member
Gender: Non-binary
Birthday: May 21
terve! i'm scotty, local-lazy goth who rps every blue moon!.
thank you < 3 for all the roses and gifts over these past four years. I love you incredibly so!

Inspiration: ??? this is the most consistent i've been in the past two years!

characters

Jack: The wickedly positive Finn who's overcome enough abuse for a lifetime. Upon committing a murderous crime, Jack left his hometown of Vaasa and accidentally found himself at the forefront of fame.

Alessandro: Government Agent with a double personality, flamboyant and dangerous. Often going uncover as 'Jasper Harrington.'

Ricky: 80s playboy with a nerdy secret and the urge to leave his hometown to chase his dreams of music.

Alex: An English bartender with the need for achievement, using his childhood clues to solve the mystery of his mothers disappearance.

Lindsey = After being moved by the death of her uncle, Lindsey set forth into studying how to care for the dead. Becoming an embalmer and funeral director, she ended up being able to see ghosts. She is also best friends with Jack.
general rp info
I often roleplay characters that deal with triggering topics. These topics can include: SA, religion, substance abuse, murder, suicide, etc. (Will specifiy in character warnings!) If these are things that make you uncomfortable, please move along! I do not want to make anyone upset by my content.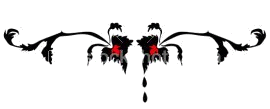 no one-liners, give me something to work with!
no random smut ):
no group roleplays
nothing ddlg/involving minors in a compromising mannor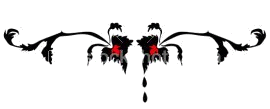 I only use this site and discord! (pm for Discord!)
I do not watch anime/will not watch anime for any RP.
not a big fan of high fantasy/scifi genres. I love historical, slice of life, angst, romance, and occasional horror.
about me
american·finnish·british
fluent in english, learning finnish consistently
I am EST! I'm also going to college to study pharmacy, so if replies are delayed- that is why! Don't be
afraid to remind me if it's been a couple of days! I wont take it the wrong way, i promise

I love music! Gothic metal/rock, new wave, post punk, death metal, happy-hardcore, britpop, and industrial are just some of my favorites.
feel free to message me anytime! formerly dreadheadred & trashcanmurderer
fav song:

sorrowburn's Characters
Rave Reviews
i always look forward to the replies i receive because they're so well-written and each of them tell me something new about the character that they are writing! i either get to know more about their personality or background, so there truly is never a dull moment

roleplaying with them is an enjoyable experience that i throughly recommend!
Creative ideas
Fast responses
- Sunflower
I've had the chance to role play with them earlier in the year however life has gotten in the way of finishing our story! I enjoyed their writing and Alessandro very much. Easy to communicate and loved coming up with ideas with them. They are an absolute joy to speak and write with. You won't regret it.
Kind and understanding
Wonderful writer
- Anonymous
See all of sorrowburn's kudos »
Inquiring minds want to know why we too should befriend sorrowburn!
Did you remember to explain why your friend is awesome?