BreezyDawn
Gender: Female
Birthday: August 17
"It's a dangerous business, Frodo, going out your door. You step onto the road, and if you don't keep your feet, there's no knowing where you might be swept off to."
~J.R.R. Tolkien
I always like saying hi even if we don't rp so feel free to shoot me a message. **PLEASE do not send me a friend request unless we have actually at least chatted***

**Visit and follow me on DeviantArt! Link below.** Here is a sample of what I've been working on lately!

A sample..
Hi there! I have enjoyed RP for many years now, starting out on real-time chat based sites and have finally branched into the world of Forum role-play as life gets busier! I love to write and read and would enjoy the chance to dust off some characters, create new ones, and find inspiration! I usually prefer to write paragraphs when I roleplay, to keep detail and offer a significant chance for a good response, to keep things moving along. Any thought and details put into our roleplays will be greatly appreciated!
As for the person behind the writing, I am a married mommy of 4 Littles! Needless to say my life is full of happy chaos,

Horseback riding, writing, and art are my favorite things to do when I get some 'me' time.
NOTE:
Please please please, help contribute to the story of our rp. I will most likely drop the rp if it turns out I am expected to do all the work in coming up with the ideas, and all you do is respond to what I say, rather than use it to write something interesting and useful to the storyline. I'm definitely not a hater, and I don't like to nag, but I get burnt out from rp'rs that end up using me as a crutch.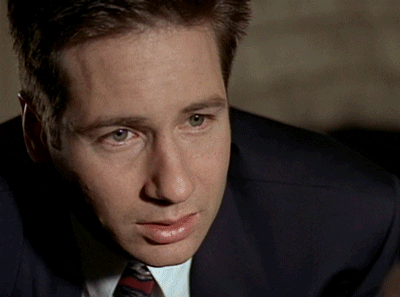 I try to put thought and effort into each post so that it contributes something. So please, make it fun for everyone and bring out your creative genius, everyone has at least a bit of one ;P Sidenote: I especially expect this if I've responded to someone else's rp prompt. Too often I join an rp that sounds as if the other person has great ideas, but somehow they suddenly expect me to be the lead with their ideas.
But have fun and don't stress, because
I don't bite.
Promise.

I love to write and be creative!
**Only a noted few of the images used (so far) are my own art, and I duly point all credit of any images to their rightful creators.**
Genre's I already love, or ones I'd LOVE to try:
Fantasy, Sci-Fi, Steampunk, Romance, Adventure
Genre's that are more... meh, but ok
Modern day, Survival, Apocalyptic/Zombie invasion
Genre's that are a hard no:
Horror, Erotica.
Movies I love - no apologies here!
Tangled (yes my all-time fav)
Lady Hawk (yes my all-time fav, and yes I did just repeat myself.)
Beauty and the Beast (the animated version)
Inception
RED
The Edge of Tomorrow
Rocket Man
Napoleon Dynamite
North and South
Wives and Daughters
Princess Bride (Twooo wuv, anyone?)
BreezyDawn's Characters
Rave Reviews
Developed characters and stories, great at setting up plots and brainstorming. Really fun to write with. Always motivated and up to push the storyline... Fun!
- Pantrane
I want to thank BreezyDawn for a wonderful rp! It's an incredibly rare and rewarding experience to finish an RP and its objective (or Part 1 of it, at least) and I have loved every moment of it. Breezy's writing is eloquent and draws you in an absorbing and intriguing way. I'm excited to continue with the inevitable Part 2 of our rp, and any others that we share together in the future! *TigerBun stamp of approval*
- 8TigerBunnyTora
See all of BreezyDawn's kudos »
Inquiring minds want to know why we too should befriend BreezyDawn!
Did you remember to explain why your friend is awesome?