adriticellai
Gender: Female
Birthday: April 05
‧✺ ˖˚·
𝒲𝑒𝓁𝒸𝑜𝓂𝑒 𝓉𝑜 𝑀𝓎 𝒫𝓇𝑜𝒻𝒾𝓁𝑒!
·˚˖ ✺‧
All are welcomed here!
𝒮𝓉𝒶𝓉𝓊𝓈:
⋆𝒪𝓃𝓁𝒾𝓃𝑒 《》
⋆𝐵𝓊𝓈𝓎/𝒜𝓌𝒶𝓎 《💙》
⋆𝒜𝓈𝓁𝑒𝑒𝓅《》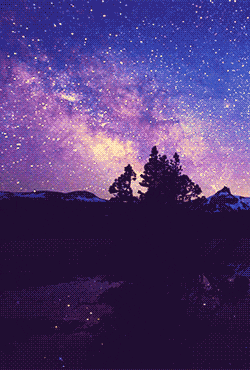 ⠀⠀– Richard Evans
...𝗡𝗼𝘄 𝗣𝗹𝗮𝘆𝗶𝗻𝗴...
Streets
Doja Cat
──────●───────────
1:04⠀⠀⠀⠀⠀⠀⠀⠀⠀⠀⠀⠀⠀⠀⠀⠀ 3:10
↺͏͏⠀⠀ ∣◀ ⠀∥ ⠀▶∣⠀⠀ ⋮≡
✦•・···················・•⊰ 💙 ⊱•・···················・•✦
Just some basic, personal information that may help you get to know me a bit better (both as a person and as a roleplayer)!
𝑫𝒆𝒎𝒊𝒔𝒆𝒙𝒖𝒂𝒍 ⋮ 𝟏𝟖+ ⋮ 𝑬𝑵𝑭𝑱-𝑨 ⋮ 𝑨𝒓𝒊𝒆𝒔 ⥾
Time Zone:

✦•・···················・•⊰ 💙 ⊱•・···················・•✦
𝑳𝒆𝒕'𝒔 𝑮𝒆𝒕 𝒕𝒐 𝒕𝒉𝒆 𝑮𝒐𝒐𝒅 𝑺𝒕𝒖𝒇𝒇...
•・ ━━━━━ •・✧・• ━━━━━ ・•
𝓑𝓻𝓮𝓪𝓴𝓭𝓸𝔀𝓷:
⋆ My Roleplay History
For the past 7 to 8 years, I have partaken within roleplaying--both as a hobby and as a passion. I can admit that roleplaying has helped me become a "more literate" individual, so you will never see me use illiterate (lack of vocabulary or grammar) mechanisms in terms of writing a response to a roleplay. For me, detail matters tremendously! Whether that be describing the complexity of a character, or to bring a battle scene to life, I will always include additional aspects to the roleplay. If adding more detail than needed is not an aspect you enjoy, or feel that it "takes away from the potential of the roleplay", I respect your opinion entirely!
When it comes to specific categories/genres of roleplay, I am more than willing to participate within any genre! As long as the plot is broad enough to truly bring out the potential of the roleplay, anything goes! I feel romance mixed with suspense and or mystery genre roleplays are definitely my forte! So, if it is romance you are after, then definitely do not hesitate to contact me for a roleplay!
⋆ Roleplay Preferences
Please understand the following are preferences to consider when roleplaying, however they are NOT considered as a requirement. Everyone has their own attributes they use to address a given roleplay prompt, or simply what they prefer to use as an advantage on their behalf to advise the potential of a roleplay. If your own personal preferences do not "match" my own preferences, please do not become discouraged/intimidated towards reaching out to me for an one-on-one roleplay.
⋆ Participating Fandoms (IP)
⋆ General Roleplay Rules (IP)
⋆Convenience_of_Availability
Alike any other individual, I also shockingly have a life outside of roleplay. If I do not reply right away to the given prompt at hand/private messages, please bear with me and allow me to respond within a period of 24-72 hours. I promise, I do not disregard a roleplay without a valid reason. If it comes down to me being busier than initially expecting, I will contact the individual/user that I am roleplaying with stating that I will be unavailable for the time being.

If you are attempting to keep an eye out on when exactly I will be available to respond, please refer to my 'Status'. I do my absolute best to update my Status when it is appropriate to do so (whether I am fully active, completely away from the application/preoccupied with life events, or simply asleep). Please refrain from spamming my inbox asking when I will be available to respond. The open-mindedness towards availability to respond and understanding that I have tasks to tend to outside of the internet would be greatly appreciated. Thank You!
•・ ━━━━━ •・✧・• ━━━━━ ・•
A verbal contribution to those that I have and/or had the pleasure of roleplaying with.

To those that have personally reached out to me or have given me the opportunity to roleplay with them--regardless as to whether or not the roleplay has taken place in past or present tense--I thank you tremendously!
adriticellai's Characters
Inquiring minds want to know why we too should befriend adriticellai!
Did you remember to explain why your friend is awesome?