Annie_isOkay
Epic Member
Gender: Female
Birthday: June 03
Status 07/01/20: Some amazing rps going on, but since they're pretty relaxed with the frequency of replies and I'm not feeling overwhelmed, there's space for one or two more.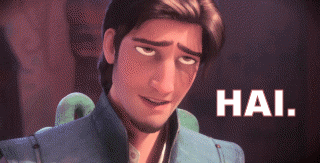 I'm beyond ecstatic you're here checking out my profile. Don't be a stranger and feel free to go through any of my characters, and send me a message if you have a question or a character of mine gave you an incredible idea for a rp. Sometimes I might not be able to say yes, but I'll appreciate it tons. It's never ever a bother.
I've been roleplaying since 2012 -later that year I joined the RPR (Best decision ever!). I'm from Ecuador, so spanish is actually my native language, while english is one I've worked on for the last few years. A note on this: A huge part of it I owe it to roleplaying, since it's allowed me to practice my english regularly for this whole last decade.
I'm always looking for the next amazing romance roleplay.
I'm not even going to lie. While even I, a hopeless romantic, can't carry a rp storyline only based on romance, it's an element that is present in all my rps. I like fantasy and adventure stories sprinkled with a a super interesting development of relationships between the characters.
What I look for in RPs
Detail. I need enough detail so that I get the sense of what your character is doing, thinking and feeling. And that's usually more than 3 lines. I usually write from two to three paragraphs, which can become more if the scenes are intense, or if my partner is more wordy. Then I'll step up to the challenge and try to match the lenght of the reply, which is no hardship if they're giving me all that detail. Not feeling it? Having a rough time offline? Just let me know. It takes the pressure off you, and I know it's not because you hate me or something.
Enthusiasm. Whether the rp prompt came from you, or me. Enthusiasm is what gives us more ideas. If you're not excited about our rp, it shows. And it will make me upset not knowing if there's a problem or if I did something wrong. Which brings us to...
Communication. It's not mandatory to become friends. But the roleplays I enjoy the most are always the ones where while we roleplay, we're each coming up with ideas and bouncing those suggestions and plots back and forth as we build something amazing. Also, if there's something bothering you, or you have any questions, we communicate and make sure the rp is enjoyable for all.
Cooperation. No matter who had the initial idea, when I'm in, I'm in. If I think of something, I'll tell you so that we can work out how to include it and make an rp better. Sometimes I'm so in I spend a lot of time plotting and daydreaming about the story. Keeping those ideas coming keeps the rp alive. While I can get carried away coming up with ideas, it can feel awkward if I'm the only one doing it.

Each of these points has as a goal more fun for both my partner and me.

Types of RP I prefer
Romance
Action
Modern/Medieval Fantasy
Mistery
Adventure
I'm even up for Sci-fi if I'm familiar with the fandom or if someone can put up with my lack of knowledge about things like spaceship names, galaxies, weapons, etc
Other important info about roleplays with me
While I don't feel to comfortable sharing my age here in on my profile, I can tell you I'm in my 20s, and prefer to rp with players who are 18+ as well. Believe, I know your ideas are great and I don't believe for a second you don't write well. It's just that I like to roleplay romance and since I'm a couple of years older it feels weird. Depending on our rp, I can rp with players 16+. No explicit content will be roleplayed with minors.
Speaking about explicit content. There's always that point in a romance roleplay where one thing leads to another and... you know. If we've done our job well, we'll be happy for our characters. Or maybe it's all part of a plan to make them miserable (MUAHAHAHA) Anyway, if it makes sense, I don't mind writing the actual sex scene. It can be amazingly significant for our characters so it would make sense. For most of the times they do it, I'd prefer if we just did a fade to black. I don't think it's necesary we write the whole thing every time it happens. Just if the story demands it.
Schedules: I can't give you a set schedule. My time zone is GMT-5. I have a full time job, but I can roleplay throughout the day since I'm at a computer. Weekends are good too. As a rule, I just find the time to get you a reply as soon as possible so that the rp continues. If I'm excited, rest assure I will FIND the time. If you notice we had a rhythm going and suddenly it's taking me longer, I might just be busy. I'll let you know OOCly, or tell you if there's something else going on.
I don't really like roleplaying in fandoms, (i.e. Pokemon, Marvel, etc.) Maybe incorporating elements, but not the very same universe. For example, a character of mine is a demigod, which is inspired on the Percy Jackson fandom, but I wouldn't be interested in roleplay about Percy Jackson storylines.
More About me
Favorite Boooks
The Iron Fey Series -Julie Kagawa
Any Awesome book by Edgar Allan Poe
Some Girls Are -Courtney Summers
Of Beast and Beauty -Stacey Jay
Under the Never Sky -Veronica Rossi
The Grisha Trilogy -Leigh Bardugo
Strange the Dreamer -Laini Taylor
Lumater Chronicles- Melina Marchetta
Favorite Movies
Harry Potter ones
A Cinderella Story -That one with Hilary Duff
August Rush
The Great Showman
Your Name
Spirited Away
The Boy and the Beast
Music
Imagine Dragons!!!!
The Score
American Authors
Have a nice day!

Annie_isOkay's Characters
Rave Reviews
I love roleplaying with Annie, she is creative, fun, and kind. Her posts are a perfect length, and her character (Althea's) reactions are funny and true to her personality. She has a great energy, and her posts drive the plot forward. She doesn't godmode or auto hit in battle either!
Kind and understanding
Drives the plot forward
- Redrose
The roleplay I'm doing with her is just fantastic! Her character Jen is so well thought out, and so well played, its no surprise my character Alphonse befriended her. Her replies are descriptive enough so that I can try and make a nice reply back easily, with no hassle of pondering what on earth to type.

The RP I am doing, definitely will not be the last I do with Annie. Kudos!
- Rhythm
See all of Annie_isOkay's kudos »
Inquiring minds want to know why we too should befriend Annie_isOkay!
Did you remember to explain why your friend is awesome?