Cass
Epic Member
Gender: Female
Birthday: September 04
I'm
Cass
, don't know me? Get to

know me!



I'm a moderator in this incredible community and I promise to do my absolute best. Send me a message anytime.


On most days, this is me.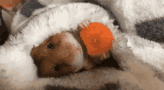 Some stuff about me:
I'm really friendly -- I've been through a lot in life and learned many lessons and I know that I will always continue to learn and grow. Life's an adventure!

OOC wise
, I am female and I am twenty-something years old. I am a college-educated Canadian, I've received my degree in social service work and I am continuing my education into social sciences while working on my bachelors degree in social work.

I have a passion for tea (I have lots of different kinds and tea sets, cast iron teapots, etc.), reading, writing and I am in a wonderful relationship with
TGLaut
That's all I've got for you right now, but say hi to me! I love to chat.
Cass's Characters
Rave Reviews
I've gotten to know Cass a little in the RPR Discord Server! She's absolutely lovely, a very professional moderator and and always willing to help out when needed. Thank you for all your hard work you do on RPR!
- Claine
Cass is one of those people who will always be there for you, even if it has been months since you've last spoken with her. She is one of those friends that holds such value, not only because she's incredibly kind, an amazing listener, and super helpful, but also because she's a beautiful soul that adds light to anyone's life she touches. When you add in the talent she has in creating characters and playing them out, there is no way you can let go of her! I certainly don't ever plan to!
Helpful
Wonderful writer
- TickTockz
Inquiring minds want to know why we too should befriend Cass!
Did you remember to explain why your friend is awesome?