Inquiring minds want to know why we too should befriend Mercyinreach!
Did you remember to explain why your friend is awesome?
Want to tell the world what you love about Mercyinreach? You need to log in or join our community, first! It's fast, free and easy.
Epic Member
Gender: Demigirl
Age: 22
Birthday: February 17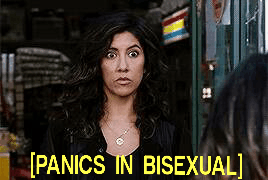 ~~ Please don't send me a friend request if we haven't spoken before ~~
Pronouns: She/Her or They/Them


Thursday, September 19th, 2019
Currently:
OFFLINE

- Not doing fantastic mentally/emotionally, might take a little longer to reply unless my muse for a specific RP is high.

Song of The Week: Circus, Brittney Spears.
This Months RP Response Time:
Semi-Consistent. Usually late afternoon into the evening. (6-7pm-midnight/1am.) I'm back to getting work done now. I will be doing the third draft of my book 'Ignited' from the 1st until the end of September or so. I'll try to get everyone a post when their turn comes up but some days I might be too tired/mentally drained. Feel free to still hit me up OOC to talk and we can talk when I'm taking breaks and such during the day.

Note:
I leave my phone logged in so when it says I am 'online' I am not online unless my currently says so. If my profile says online but my currently says something else, then I am not online.
You can read my About Me, RP Rules/Preferences and RP Schedule here:
https://www.rprepository.com/c/Mercyinreach