WinterBlackDraoi
Epic Member
Gender: Male
Age: 50
Interests.
Over the past three decades, I have been designing and writing extensive notes on races, landmass and features, politics, and events for my own fantasy dimension. This also includes 172 characters.
I also have a skill in mesh editing and modding games. I recently used my experience of certain games to establish a visual base for my creations. In other words, Skyrim is a large sandbox I dump my own crap in. I have also been a participating D&D, AD&D, and Table-top adventurer and wargamer since I was seventeen.
Real-life
I have experience of the 11th century to 18th-century historical reenactment. This includes living history and battles with as much accurate detail as can be portrayed. I am also a historical researcher and apply facts to a framework to make my creations more plausible. I have also studied in great depth folklore, myths, Witchcraft, Occult, and Druidism which also contributes to evolving my world and my characters. I am heavily influenced by British and Irish folklore, and some Nordic from my time as a reenactor, and I've also dabbled in LARP, which was highly amusing, portraying myself as a Dark Elf most of the time.
Characters.
I will not write long biographies for my characters, exploration, intrigue, and a certain amount of mystery keep your interest in a character for longer.
Many of my characters are designed for a specific role in The Glass Green and Questhaven, however, I have several that would also fit into medieval to modern settings. All my traveler characters can adapt into any genre.
My writing style is usually a few paragraphs at a time. I will not write repetitive descriptions in regard to my character's features or the scenery to fill out my post. I may sometimes employ the art of rhythmical composition to compliment my prose.
I plan plots like playing chess. Considering the first move then calculation the response of the player before employing any devious strategy after that.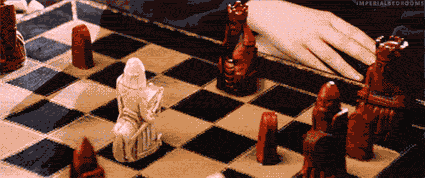 Romantic settings are welcome but I will not write explicit adult material, nor be associated with a story that contains it. Romance is to inspire the heart and imagination.
Nor will I write any scene with writers who use cartoon/anime/childlike drawings or symbols for characters. I will not co-write with anyone under 18.
I do not participate in private message stories, nor on the genre forums. I will write in a formed group only.
I prefer playing the villain, in a cordial and alluring demeanor and some (Not All) of my characters have a degree of wickedness about them, but in most cases it's justifiable. They do cuss, occasionally, especially the Aesi who also have a sense of humor. My characters are unique and have been developed over the past several years, some even longer than that so their approach, personality, and perception are already established which makes responding to posts more continuous.
Compilation of studied literature.
J. R. R. Tolkien, complete works.
A. C. Doyle Sherlock Holmes, complete works.
M. Moorcock, complete works.
R. A. Salvatore.
R. Hobb, complete works.
M. Heitz, Dwarves collection and Legends of the Alfar, English translate
T. Pratchet, complete set of novels and audiobooks.
J. Verne, complete works.
C. S. Lewis, complete works.
Dragonlance Chronicles: Dragons of Autumn Twilight, Dragons of Winter Night, Dragons of Spring Dawning
Plus 123, historical factual books.
22 Classics.
Bronte Sisters.
Jane Austin.
Thomas Hardy.
Mary Shelley.
P. G. Wodehouse.
Bram Stoker.
Dennis Wheatley.
Algernon Blackwood.
297 books on the subjects of myths, legends, folklore, druidism, witchcraft, and the occult.
32 Books on the subject of Herbs, Herbal Medicine, Herbal Magic, and the uses regarding Witchcraft and Druidism.
12 Cookbooks on various world cuisine.
1 book entitled DIY. (My least favourite.)
My favourite artist is Lindsey Kustusch. She produces beautiful, dramatic, and inspiring works of art.
https://www.tuttartpitturasculturapoesiamusica.com/2017/02/Lindsey-Kustusch.html
I write to make a truce with the things I cannot control. I write to create colour in a world that often appears black and white. I write to discover. I write to uncover. I write to meet my ghosts. I write to begin a dialogue. I write to imagine things differently and in imagining things differently perhaps the world will change. I write to honor beauty. I write to correspond with my friends. I write as a daily act of spontaneity. I write because it creates my equanimity. I write myself out of my nightmares and into my dreams.
Now you know a little about me, however, I am a private man and will not accept random friend requests without a proper introduction and/or interest in my groups. I will accept friend requests if we have conversed on the forums for a while.
If I have replied to your advertised story and I do not hear from you within three days, then I will assume you are not interested in my participation, and no further communication will be granted.
WinterBlackDraoi's Characters
Rave Reviews
Geimhreadh
(played by WinterBlackDraoi)
Geimhreadh is both terrifying and beautiful. He inspires fear and respect, but a deeply wounded and passionate heart beats within despite his claim to have none. I have had the pleasure of encountering and RPing with this amazingly well written, original and artfully crafted villain. I can only thank his creator WinterBlackDraoi for giving me the immense honour of RPing with Geimhreadh and being a part of The Glass Green.
- merci beaucoup!
Kind and understanding
Wonderful writer
- Falyn
WinterBlackDraoi is an amazing writer. I've been welcomed as a member of his group, The Glass Green, and I've never had so much fun and adventure in a group RP before! He's spent years developing his world and characters, and it shows. Even outside of TGG, he's a fantastic writer with engrossing ideas and characters. Aside from being a talented and knowledgeable creator, he's also very friendly, helpful, and understanding. 10/10, Gevi won't let you down!

-Alaine
Creative ideas
Wonderful writer
- Anonymous
See all of WinterBlackDraoi's kudos »
Inquiring minds want to know why we too should befriend WinterBlackDraoi!
Did you remember to explain why your friend is awesome?