kuroi_neko
Gender: Female
Birthday: September 26
Character Profile Updates!
I will be in the process of updating all of my character profiles to make them a little more customized, a little more detailed, and hopefully more pleasing to the eye.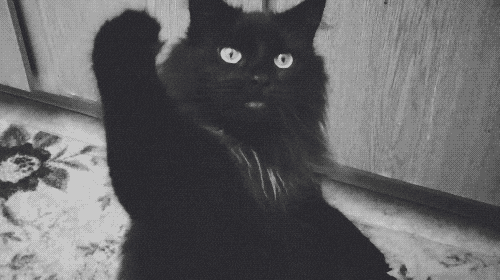 About me
I love drawing! I especially like drawing RP characters. You can probably see most of the pics on profiles here. Or you can go to
http://kawaii-kuroi-neko.deviantart.com/
and see them there.
I love writing stories... Well, maybe that was a given, because I'm on here.
I love reading manga! But maybe that was obvious as well. I think it is safe to say I am a fairly obvious person.
RP History
I have been RPing for close to 10 years now. I love to RP! I have a ton of RP characters, though I don't have enough space on the site for most of them. And when I make my characters, I try not to give too much away when doing their history. I like to leave some mystery.

I am always up for making a character if you have an idea for a story. I do most styles and genres, so if you are ever interested, let me know!
RP Preferences
I do enjoy fantasy RPs, whether they are modern or medieval (or anything else you can think of). I do enjoy literacy. My partners that tend to lack on spelling, grammar, and punctuation sometimes find that it turns me off of an RP.

I love multi-paragraph posts, but I do not like doing all the work with the plot. I can only put out so much before my posts will eventually run dry. As long as you give me good posts and some content to work with, we will be peachy!

I am fine with any sort of RP situation, so just let me know if anything is off limits to you.
Overall, I'm a pretty cool cat
kuroi_neko's Characters
Rave Reviews
Have only been RPing with Kuroi for a short while, but absolutely love her character. She is wonderful, you will love Role playing with her!
- Strangedisease

Amnestria
(played by kuroi_neko)
Amnestria was thrust out into the great big world she's always been sheltered from and learned to adapt without losing herself. She has been a great pleasure to adventure with, even if Dadj was extremely grumpy the whole time. She was always bright and helpful.
- f0x1nth3b0x
See all of kuroi_neko's kudos »
Inquiring minds want to know why we too should befriend kuroi_neko!
Did you remember to explain why your friend is awesome?
Recent Activity
No recent activity to show