Posted by Kim on April 29, 2021, 10:25pm

While scouring the research library, some users realized that one of the scraps of paper was torn from another: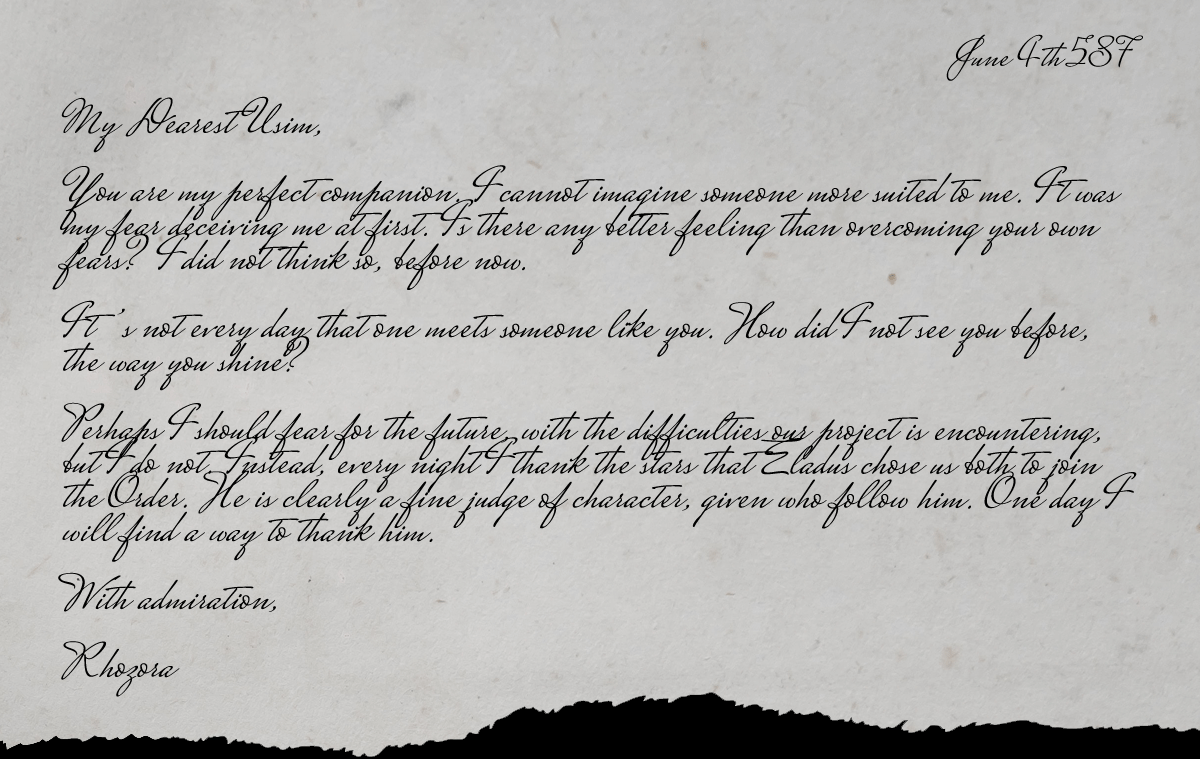 And that the scrap of paper contained a letter code -- indicating a line of the letter and a word! The decoded message says: "Eladus is deceiving us he meets with someone at night follow him."

With this disturbing information in hand, the Elven Scientist did one last search of the archives, and found this last set of notes and a journal entry: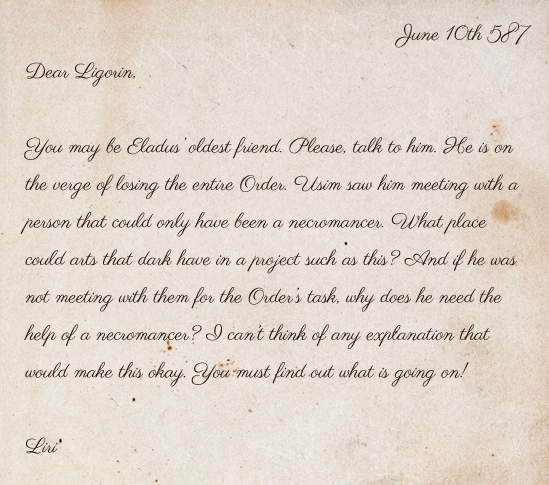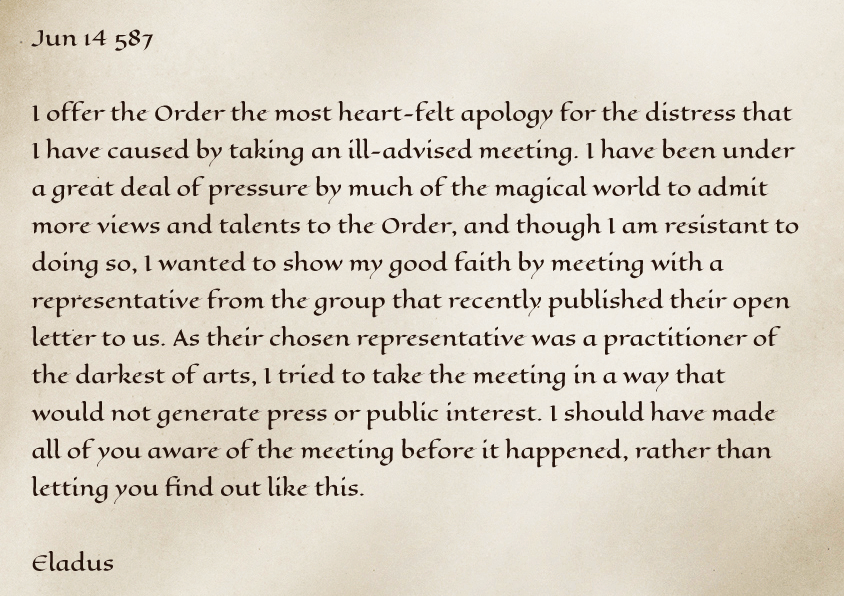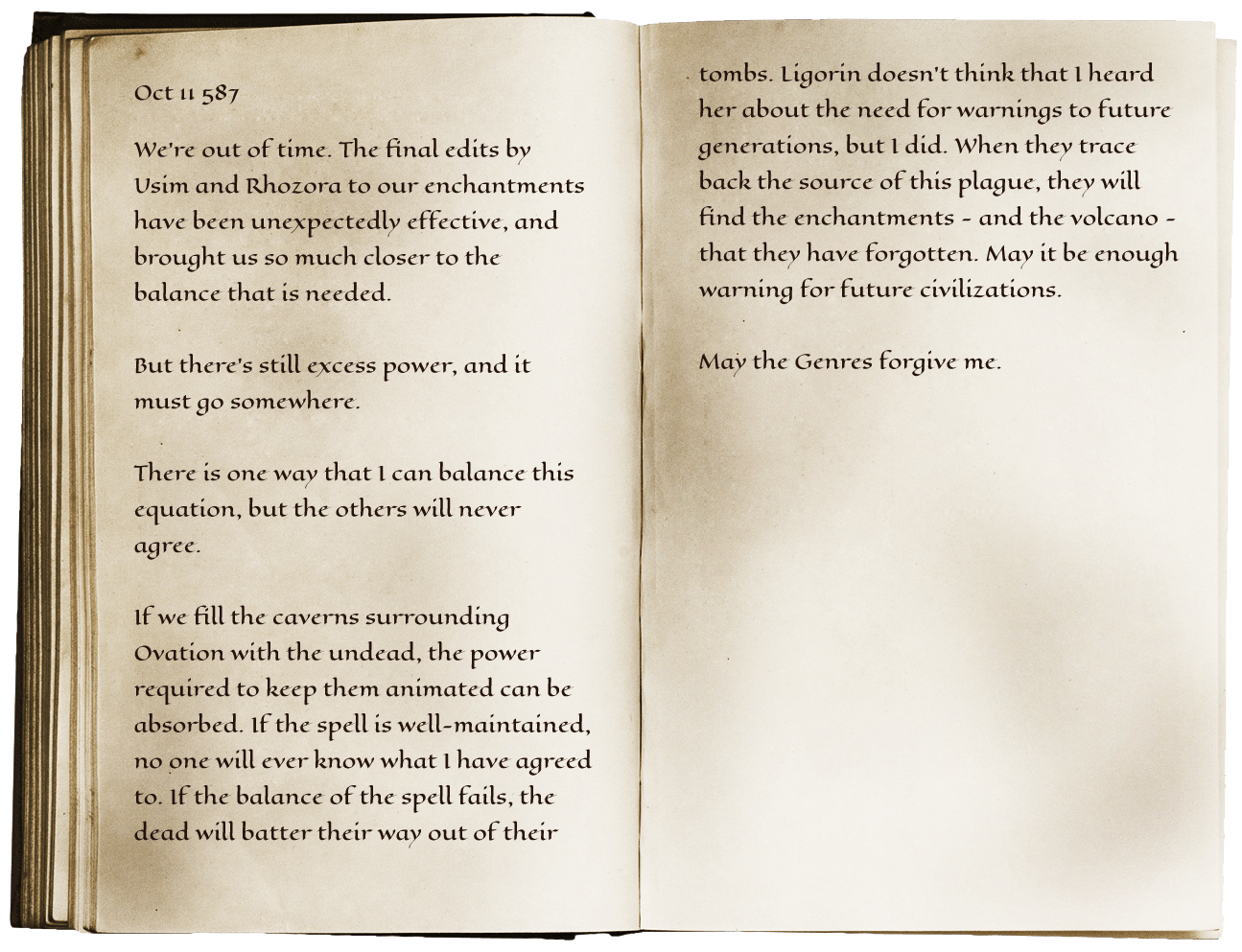 SHOCKING STUFF!

We believe this is all of the information that has been preserved about the Order of Volcanic Tranquility. All of their notes can now be viewed in the Research Library.
Comments