~Nine's MURR CRIMUS Art Shop~
nineforalostgod
December 1 2018
1:07pm
IT'S THAT TIME OF THE YEAR, KIDDOS. when it's December 1st and 'All I Want for Christmas is You" is on repeat everywhere, and the air is filled with the scent of fake cinnamon that sends you into asthma attacks, and you come to the realization that you have failed to find a present for your special someone. or maybe, you want a present for yourself- admirable, treat yo 'self, my man.


CHRISTMAS SALE*
20% off all commissions bought as a gift
10% off all Christmas/Winter related commissions
*One discount applicable at a time.

BEFORE YOU BUY: (TOS- MUST READ)

Payment is to be paid in full upon acceptance of a heavily watermarked version of the final piece. Commissioner will receive both the unwatermarked and watermarked versions of the piece upon complete payment. Refunds are almost never performed, since payment is received after the piece is done in full.

You have the right to do the following with your commission: use the un-watermarked version for personal use/on RPR ONLY, use the watermarked version off-site, crop or otherwise alter the size of the image, use the image as an icon or representation for a character.

You MAY NOT do the following with your commission: claim credit for it, edit it heavily in any way, upload the un-watermarked version anywhere off of RPR, or trace/heavily reference the image.

All purchases are performed through PayPal. The buyer is expected to cover costs if paying in a foreign currency, or if they desire the shipping of a traditional piece.

I have the right to deny a commission for any reason.

By purchasing a commission from me, you agree to all of the terms listed above. I am not responsible for you not reading this, and then expecting me to retcon something for you.
For each additional character in all commissions, add 40% of the original price.
SKETCHES- rough, unrefined pieces. comes with simple B/W coloring.
Bust: $5
Half-Body: $10
Full-Body: $15
Add Flat Colors: $3
LINED- cleaned sketches that have been lined and are ready for coloring.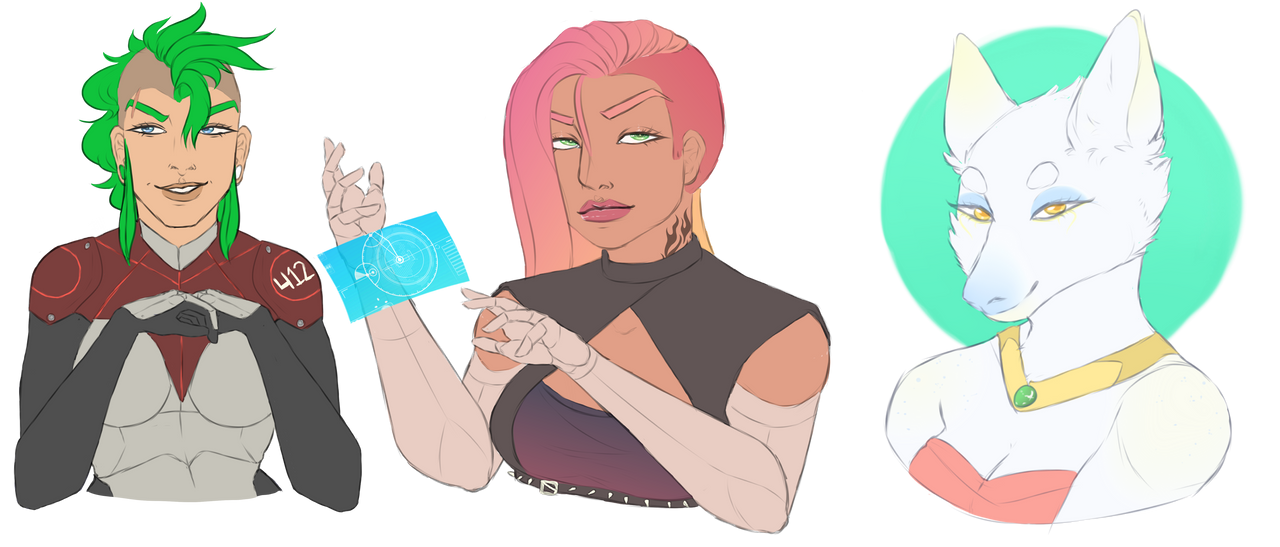 Bust: $12
Half-Body: $17
Full-Body: $22
Add Flat Colors: $5
Add Flats + Shading: $10
FULL RENDERINGS- complete pieces that come with full coloring, shading + rendering. includes a pre-rendered background of your choice if desired.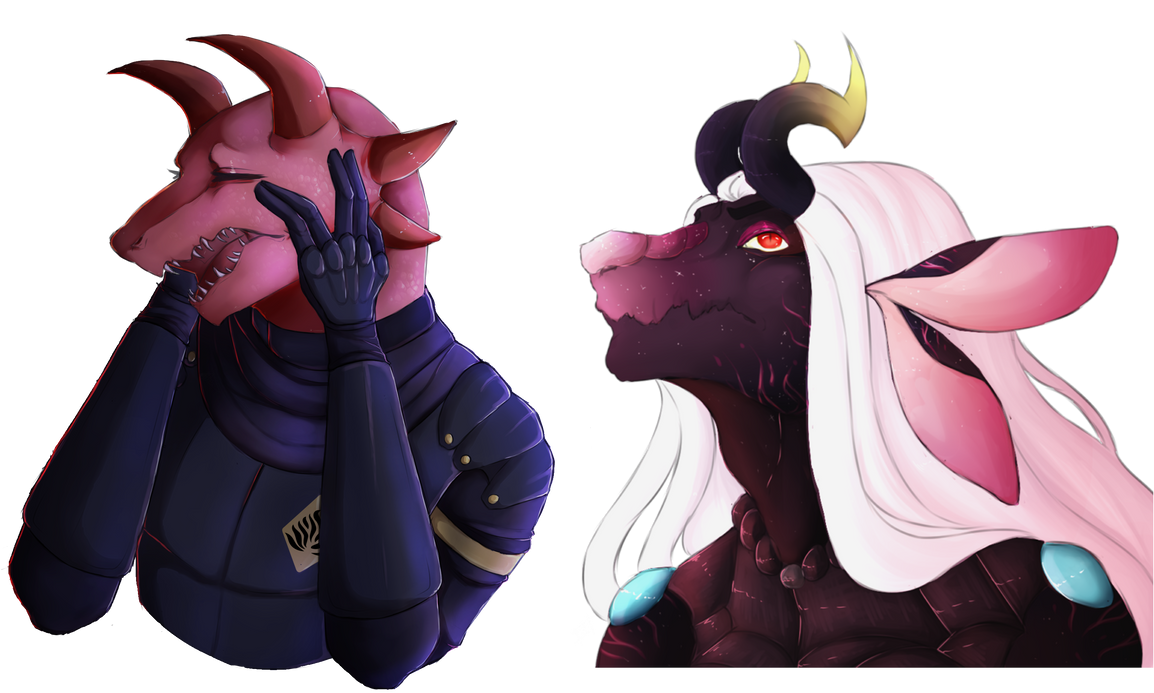 Bust: $30
Half-Body: $45
Full-Body: ASK FOR A QUOTE.
Detailed Background By Me: ASK FOR A QUOTE.
GREMLINS (cheebs~)- cute little chibis of your characters! includes flats only.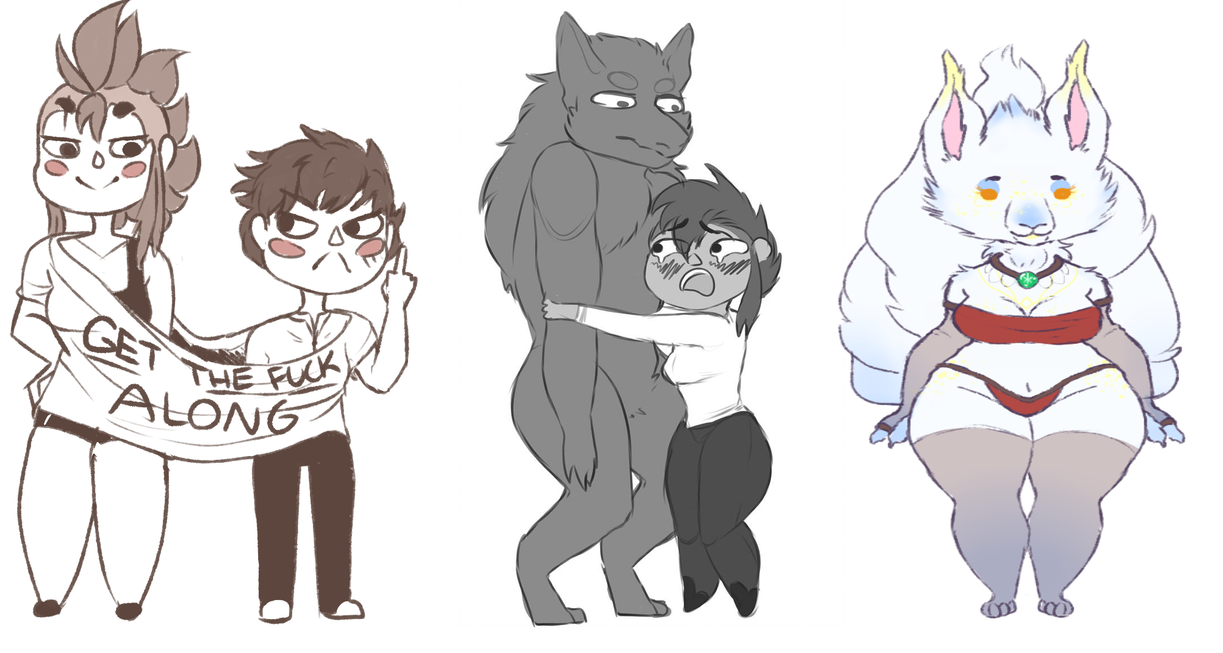 Full-Body: $5
FAQ:
Do you do NSFW commissions?
NSFW commissions are exclusively done through PMs and will not be posted anywhere else. They are on a case-by-case basis. For more info, PM me, 'cause PG-13 forums, yo.
Do you draw...
I draw just about everything excluding detailed architecture, mechas, and hate art. If you're unsure, ask~
I need this by (x) date!
For rushed commissions (under week and 1/2 notice) an extra cost is incurred, depending on how complex the commission is. If it's a big piece and you tell me at the last second, I'm not gonna be able to rush it for you, sorry. Tell me AHEAD of time, please- preferably when you order.
nineforalostgod
December 1 2018
1:07pm
TRADITIONAL PIECES:
to come later bc i'll have to find all my examples < 3
nineforalostgod
December 1 2018
2:26pm
*awful kazoo noises*

annnd the shop's tentatively open! bad formatting is bad because i'm lazy. who woulda' guessed. ((;
nineforalostgod
December 2 2018
2:16pm
finished: gremlin (cheeb) for Catastrophie~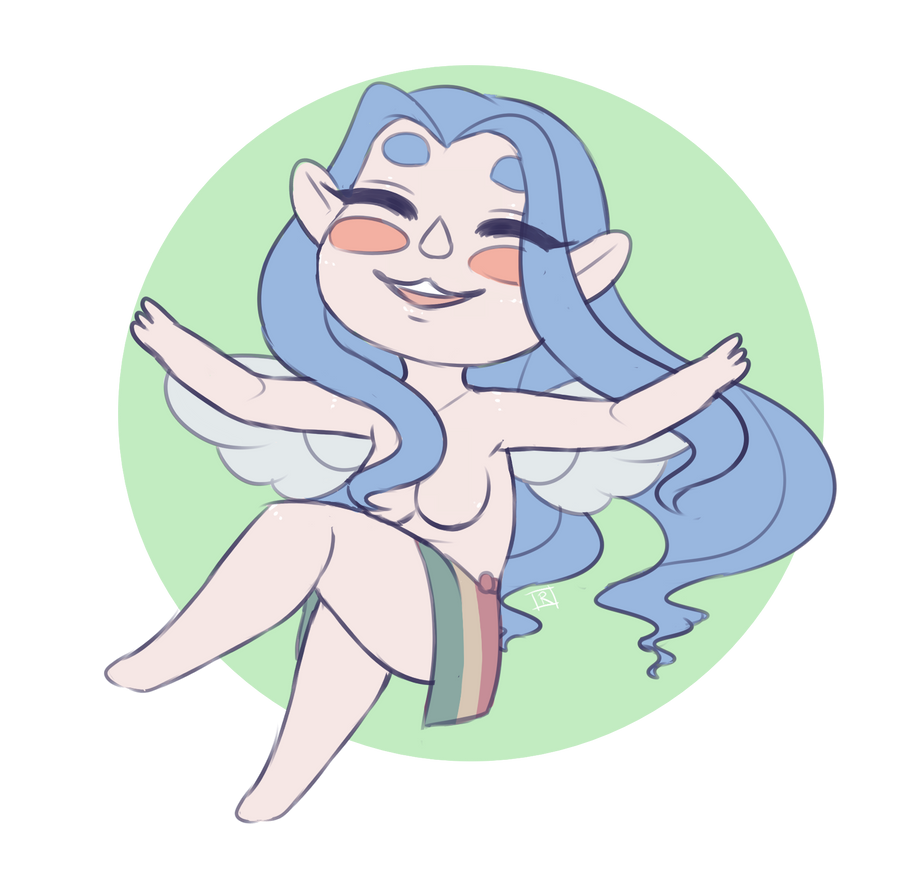 Moderators: Cass, Copper_Dragon, SeraphicStar, Ben, Darth_Angelus
~Nine's MURR CRIMUS Art Shop~