Posted by Kim on June 17, 2020, 9:00am

This is a REALLY simple feature spotlight, but one I know is going to make a whole bunch of readers slap their foreheads.

DID YOU KNOW you can get the tutorial prompts to stop bothering you by finishing them? For example, the one that shows up when creating a new character page: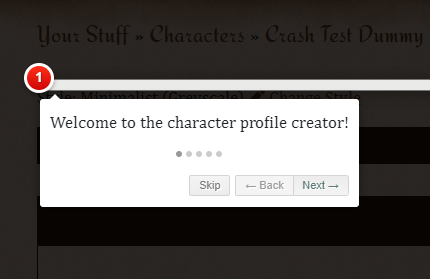 Just click "next" until you see a brightly colored "Done" button. Click "Done" and... you're done! You will not be bothered by that tutorial prompt again.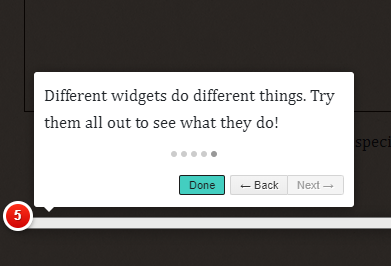 You MUST use the done button to be counted as having completed the tutorial. If you choose the "skip" button or click out of the tutorial, that tutorial will keep coming back until you finish it.

You're welcome to those of you who needed this

Comments