Posted by Kim on November 6, 2020, 9:15am

RP prompts may be complete plot ideas, a single situation, a character, a feeling, a challenge, or even a photo to use as inspiration. Start a new RP to play them out, or use them to add a twist to an existing RP. Modify them, take inspiration from them, or use them as is!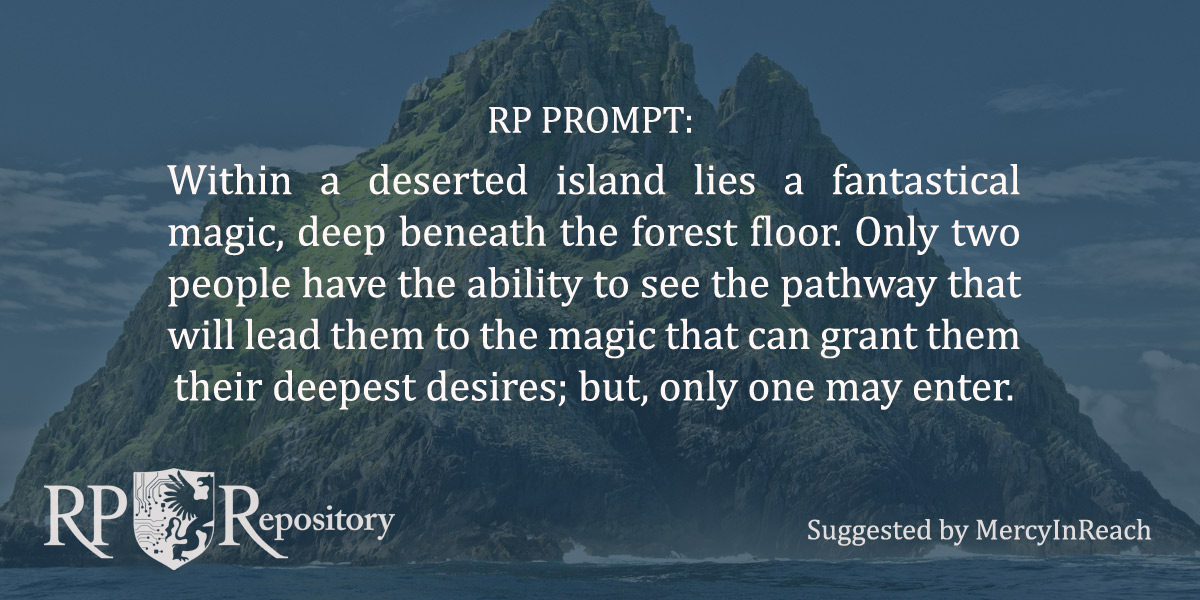 Within a deserted island lies a fantastical magic, deep beneath the forest floor. Only two people have the ability to see the pathway that will lead them to the magic that can grant them their deepest desires; but, only one may enter.
-Suggested by MercyInReach

Do you have a suggestion for a RP prompt or plot bunny you'd like to see featured in the news? Send it to Kim -- if it's picked, you'll receive credit for the idea.
Comments