Posted by Kim on May 6, 2022, 9:00am
This is the last weekend to
enter the Meme Raffle
! Just a friendly reminder not to miss out.

It's super easy to enter, you just have to post a (PG-13ish, appropriate) meme/gif in this forum topic. The meme/gif should relate to RPing in some way; you can add a sentence or two to give context to your pick. Only one entry per person.



Deadline:


Get all your entries in by May 8th.


Plus, these three contests are still going on for a little while longer.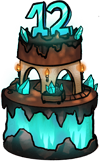 Cooking Contest

What's a birthday without a special meal and a cake? Treat the RPR to a special something for its birthday! In this contest, you must bake or cook something. Post pictures or the recipe -- bonus points for both! Click here for complete rules! ENTRY DEADLINE: May 15th 2022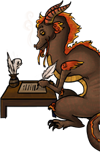 Short Story Contest
The luck of a die roll will assign you a theme or topic, and then you'll write a short story to explore it. Click here for complete rules! ENTRY DEADLINE: May 22nd 2022



Genre Mascot Art Contest
Possibly second only to epic week itself, this is one of the most anticipated events of the entire year! Artists select a genre of RP such as fantasy, sci-fi, or horror, and attempt to design an original character mascot that embodies the essence of that genre. The winners adorn our homepage all year long! Click here for the Genre Mascot Art Contest rules. ENTRY DEADLINE: May 29th 2022
Comments